Opt for Sexy, Sultry Smoky Eyes
Simple Tips to Master A Smoky Eye
No matter if you're a makeup pro, or still learning the ropes, the smoky eye is always a favorite but it can be difficult to achieve without the right products and tools.
Fall and winter is the perfect time for a true smoky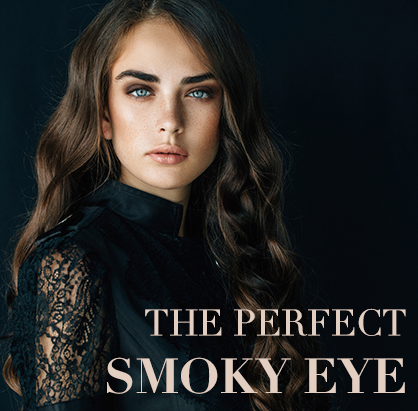 eye as you begin wearing deeper hues of clothing such as rich jewel tones, greys and burgundies. A defined eye will add mystery and glamour to your look.
Read on as our favorite makeup pros share their best smoky eye tips.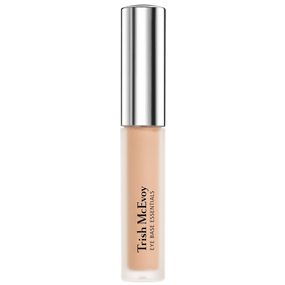 Prime your lids
Tessa McCullough, makeup artist at Boston's award-winning G2O Spa & Salon, says:
The most important step before starting any eye look is primer. It is all about that base. A shadow primer is designed to lock shadow in place, for crease-proof and smudge-proof, all-day wear. When attempting a smoky look, you don't want any fall-out of shadow below the eye as applying or as the day goes on. The primer will ensure that your shadow goes on smoothly.
The next step is to blend, blend, blend. If you are using soft neutrals for a day version or darker shades for a sultry, evening look, you want to blend so you don't see where one shade begins or ends. That step will keep your smoky eye looking professional and clean. To achieve the well-blended smoky look, the tools you use are very important. A tapered, blending brush shaped perfectly for the crease contour will help to define and smoke out the look. For a more intense contour, a full, precision-cut brush for the crease adds drama. If you are nervous that you went too dark, just keep blending with a sheer application brush and add a neutral shade to tone it down. The brushes will help you achieve the look.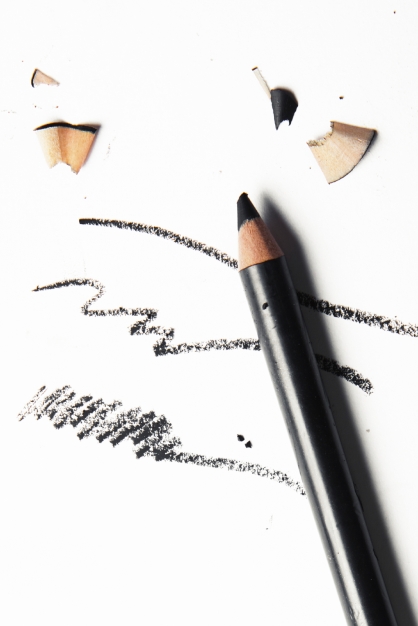 Start with eyeliner
Caitlin C. Picou, owner of Kismet Cosmetics, says:
Most women do not know how to achieve this trend. Most think it is all about the shadow, but it is actually the opposite. The smoky eye starts from the eyeliner. I prefer to use eyeliner in the pencil form. I draw a thick, black line on top of the eyelashes on the eyelid. Then I take a smudge brush and smudge the eyeliner upwards to cover the entire eyelid, acting as the eye shadow. This creates a reverse ombré because the smoky eye is darker around the eyes themselves versus the crease in a normal eye application. Then you can apply dark grey and metallic to the crease and eyelid to add dynamic tones to complete the look. Line and barely smudge the bottom lashes. Don't forget the mascara and to pair the bold eye with a nude lip.
Here are Picou's step-by-step guidelines:
Thickly line the top of your eye with a black eyeliner pencil.
Take a smudge brush and begin smudging the eyeliner up to cover your eyelid. It should create a reverse ombré. The darkest part is closest to your eye and gets lighter as you move towards the crease.
Go over your lid and crease with dark grey or metallic eye shadows.
Add the lightest grey shadow towards the inside of the lid, as you would do with a typical eye application.
Highlight your brow bone with a cream or white shade.
Line and just barely smudge the bottom lashes.
Apply mascara.
Complete with a nude lip, so your eyes will really pop.
Step it up a notch tip: Metallic is hot for the fall, so step this look up with metallic eye shadows.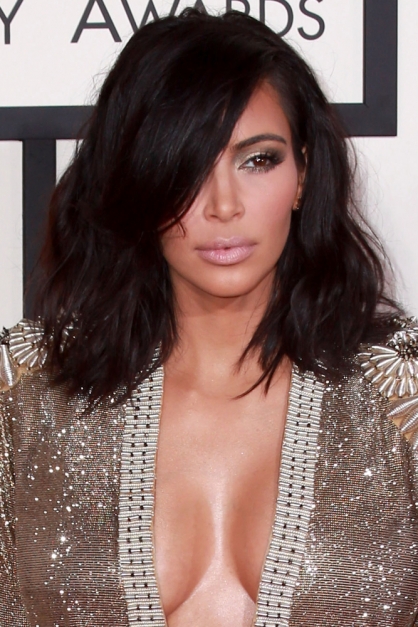 Smoky eye tips
Angela Kim, CEO and founder of Insider Beauty, says:
Step 1: After applying primer, gently tap/ pat the a soft brown eyeshadow using a flatbrush all over your eyelid all the way to your socket line.
Step 2: Using a fluffier eyeshadow brush, pick up some of the dark grey eyeshadow and blend on the back of your hand so you don't have too much on your brush. Apply the dark grey in the outer corners of your socket line and lining the outer edges of the brown eyeshadow. Buff and buff again using a windshield wiper motion to soften and blend.
Step 3: Use a jet black pencil eyeliner to line the edges of your upper eyes working from the inner corner moving outwards along the roots of your eyelashes coving the entire length of your eyelid. Then repeat for your lower eyelid, carefully lining the waterline as well – it doesn't need to be perfect. Afterwards, use a brush to smudge it out.
Step 4: Use a concealer or foundation to cover or remove any eyeshadow that may have dropped below your eyes. Finally, apply a thickening mascara starting from the root of your lashes for more definition.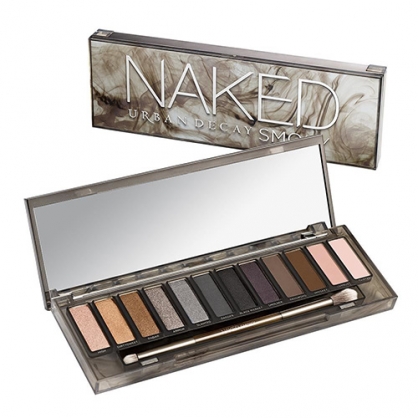 Favorite products
Trish McEvoy's iconic Eye Base Essentials is McCullough's go-to. With a range of shades it corrects darkness and discoloration of the eyelid and adds amazing shadow longevity.
The much anticipated Naked Smoky Palette from Urban Decay is now available with a range of warm as well as cool tones that flatter every skin tone.
When choosing a concealer, look for a formula that is based on plant wax, such as shea butter, rather than a goopy ingredient. This formula will last longer without creasing. Try Skinn's Bright Eyes – Eye Enhancing Treatment. It's infused with
hydrating pigments, and this concealer gives eyes a bigger and brighter appearance, said Dimitri James, makeup guru and founder/CEO of Skinn Cosmetics.

Skinn's Smudge Sticks are ideal, soft eyeliners. Available in numerous sultry shades, this product is water-resistant and transfer-resistant, so you can create sexy tear-rimmed eyes and smoky looks that last all day. Finish those baby blues off with an extra coat of dark mascara.

And if you're looking for even more intense color, try Skinn's Patina Eyeshadows. These talc-free gleaming pigments set the perfect tone for any glamorous affair.