Beware of Bad Bacteria in your Makeup
Just how dirty are your cosmetics?
Bad bacteria in makeup can cause a plethora of skin irritations and skin infections. It's easy to contaminate your makeup, and using a blush compact or eyeshadow with contagious bacteria present can lead to issues.
It's especially risky to use makeup counter testers, since many people don't use the disposable applicators provided and, instead, dip in dirty fingers which can spread everything from herpes to pink eye and more.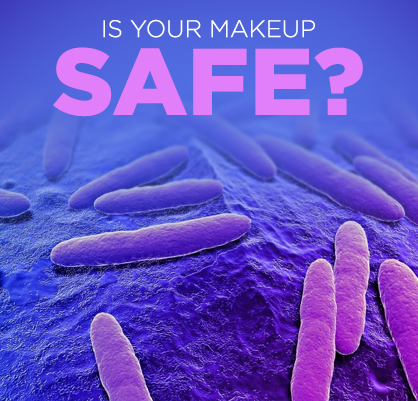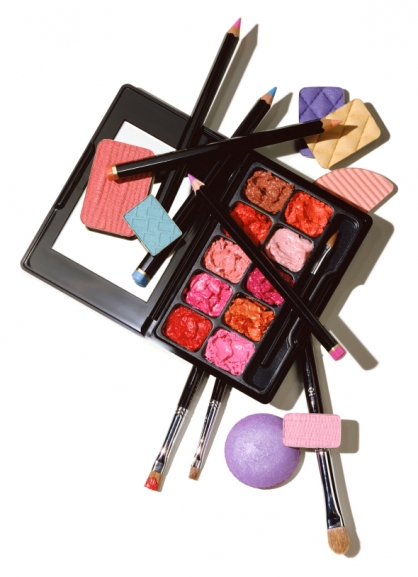 Where to start
If you're worried about bacteria in your cosmetics, start with your stash at home, and throw away anything you're skeptical about. This can get pricey, however, so there are guidelines to follow to make sure you're being safe, but not wasting perfectly good products.
Makeup that is full of bacteria usually has a bad smell. It can also change color, consistency or separate, said Debra Jaliman, M.D., a board-certified NYC dermatologist and author of Skin Rules: Trade Secrets From a Top New York Dermatologist.
"To keep makeup safe it's important to use clean hands when applying it," Jaliman said. A better option is to use a cottong pledget or cotton applicator to apply it.
"Bacteria gets into makeup when you put your fingers into tubes and jars and then put it back into the makeup. It also gets into makeup when you have bacteria on your eyelashes and then you put the makeup wand on your eyelashes and then put the makeup wand back into the mascara."
Don't keep makeup too long
It's important to dispose of makeup after a certain time, depending on the type of product.
"Always keep track of when you purchased your cosmetics so you can toss them when appropriate. Three months for mascara, six months for wet creams and foundations and one year for powders. Don't share. You can get a skin infection if you have broken skin. A bacterial infection is most common. Skin irritation is also possible," Jaliman said.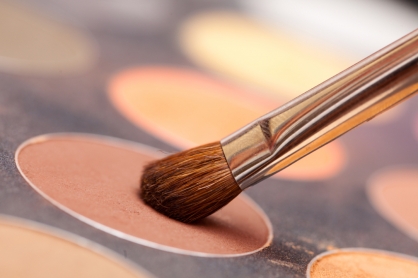 Brushes are a potential problem
"Makeup brushes harbor bacteria as well and it's important to clean them. There are special solutions that you can use to clean your make up brushes and you should do this once a month. If you don't want to buy a special solution you can use baby shampoo to wash them," Jaliman said.
"Bacteria on the makeup brushes or in the makeup can cause a bacterial infection in the skin especially if the skin is broken. It can also cause an irritation reaction which presents as red, blotchy skin," she said.
Avoid double-dipping into the clean, original makeup supply, said Molly Badgett, who created the Minerals Mate Application & Mixing Tray to keep mineral makeup clean and manageable.
"Bacteria are everywhere and can spread to makeup in many ways. They spread by way of your fingers, or your makeup brush – even by way of a bathroom countertop," Badgett said. "When you put your fingertips or a brush to the mouth of a makeup jar or tube, you can easily introduce bacteria into the original supply of makeup – over and over again, every time you apply makeup. "
By using a mixing tray, it minimizes the growth and spread of bacteria, especially if you use a clean brush before the application of any "leftovers" on the tray, she said.
Try alcohol to minimize bacteria
Los Angeles-based esthetician Emilee Wilson advised swiping makeup with an alcohol wipe and to regularly clean brushes to minimize bacteria. It's also good to store makeup in a cool, dry place. That means the bathroom counter is not the best place, since there is a high level of moisture in the air after a hot shower.
Expiration dates are highly subjective and many companies will say a year, but many times a product can be good for much longer if it is well preserved. The best way to help you makeup and cosmetics stay safe for longer is to not put fingers in them and to not leave lids open and not to keep in a moist place.
What it does
"Bacteria feeds on the proteins in our skin and sebum. If you don't keep your make-up clean, and apply this to your face, you will have an inflamed pustule, also known as a breakout. Exfoliating gently will help remove any dry skin and "food" for the bacteria, but you can even clear you skin up with bacteria. It's everywhere, good and bad. Using a probiotic moisturizer or facial mask weekly can help fight breakouts," Wilson said.
Also pay attention to expiration dates, but use your own judgment, said Cindy Jones, Ph.D., a biochemist/microbiologist who owns Colorado Aromatics and Sagescript Institute. She does microbiology testing for small cosmetics companies.
"Expiration dates are highly subjective and many companies will say a year, but many times a product can be good for much longer if it is well preserved. The best way to help you makeup and cosmetics stay safe for longer is to not put fingers in them and to not leave lids open and not to keep in a moist place," Jones said.

She said, "Liquid products are the most likely to be a concern because the bacteria and fungus can grow in them. Microbes in your product that get on the skin can cause redness and irritation, and in someone who has a compromised immune system they can cause much more serious problems. The trend today is to stay away from preservatives, but those preservatives are there to protect you. Consumers have suffered serious infection and blindness from cosmetics that are not properly preserved."
Tagged in: beauty, makeup, cosmetics, skin problems, bacteria,