Is Social Media a Thorn in Your Relationship?
Don't let Facebook break up your relationship
Social media has been the downfall of many relationships, whether from jealousy or outright lying caught via Facebook posts and photos.
Relationships take work, and sometimes it's easier to flirt with your prom date from 10 years ago, than work on your own relationship. Avoid the easy out and don't open the door to problems by flirting online. By doing so, you can keep social media from damaging your relationship.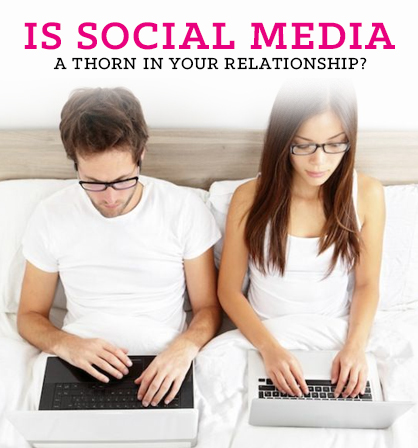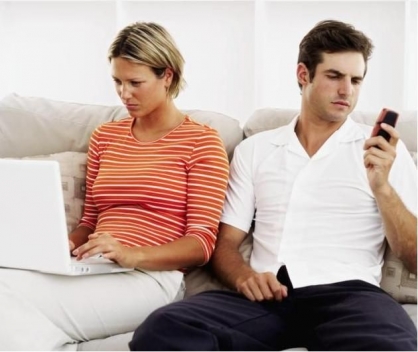 Toni Ferrara, a Los Angeles- based celebrity fashion stylist as well as a TV and radio personality who frequently gives love and relationship advice on the air, said she's often asked about social media and how to handle it in relationships.
"It's pretty simple. If there is something on social media that your significant other wouldn't appreciate, it can definitely be damaging to your trust in a relationship," Ferrara said.
Unfortunately, she experienced the downside of social media earlier this year when it hastened the demise of her own relationship.
"This past Valentine's Day, I witnessed firsthand the effects of social media on my own relationship. My boyfriend was out-of-town on business and sent me the most beautiful bouquet of flowers ever with a note that said 'Happy Valentine's Day beautiful, wish I was spending the whole day with you. We are the A-Team!' I had my heart shattered that evening when the 'other' woman posted a photo of the two of them kissing on Facebook and tagged my boyfriend in her photo that read 'Having the best Valentine's Day ever. Finally met the man of my dreams. He is the total package. Haters, bring it!' If it wasn't for her posting that on social media, I wouldn't have ever known. I actually wrote her a thank you note," Ferrara said.
With that painful experience behind her as a tough lesson learned, she shared her tips for maintaining a healthy relationship while using social media:
If you are in a relationship, state it. There should be no blurred lines.
Post photos of you two often.
Understand and acknowledge an open dialect of communication in regards to the comments that may be left by the other gender on photos and wall. (You don't need to explain everyone, but if something provocative is said, be able to calmly ask your partner without jumping to conclusions.)
Remember there are only two people in the relationship, outside influences need not apply.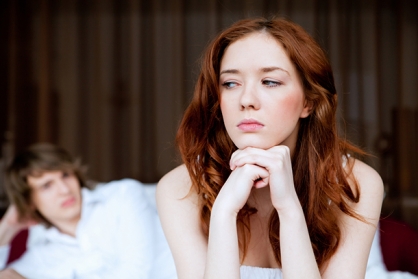 Disagreements can also arise with a couple argue about how involved the other should be on Twitter, or Facebook or Instagram.
"While a person chooses what private details to share on social media, they often are able to post intimate details and pictures about their partner without permission. The public nature of social media makes getting permission necessary for posts that may be embarrassing to a partner. For example, one partner may be upset that a photo or story they deem private has now been shared," said David Ryan Polgar, a tech ethicist in West Hartford, Conn.


"I suggest that partners have an open line of communication when it comes to social media posting. While one partner may be fine living in a proverbial glass house, the other may want some walls of privacy. Partners should have a discussion about whether or not they want certain private details and pictures publicly posted. An objecting partner should have veto power to prevent a post that may cross their personal comfort level and cause embarrassment," Polgar said.

I suggest that partners have an open line of communication when it comes to social media posting.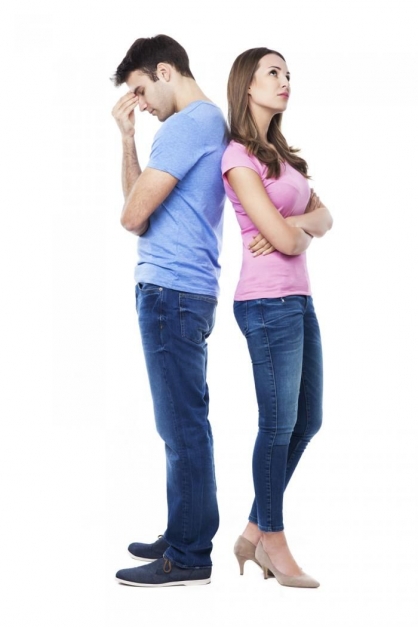 Tabitha Johnson, Ph.D., a marriage and family therapist based in Jacksonville, Fla., said that surveys have shown that Facebook and social media contribute to marital conflict and divorce.
She said it's essential to avoid making cutting remarks about your partner or relationship on social media. "Everyone has conflict. However, that doesn't mean that every one of your 2,571 friends needs to know about it. Oh, and changing your status to 'it's complicated' when you and your mate have a spat is not a good idea. Keep that dirty laundry in the hamper where it belongs — not aired for all to see."
It's also important to eliminate any contact with ex-boyfriends or ex-husbands.
"As a rule of thumb, I recommend that you don't stay in contact with old lovers. There's always the curiosity factor — I wonder what happened to my ex, how are they, what's going on in their lives. However, if you've had emotional or physical closeness with someone in the past, it makes it considerably easier to reestablish that," Johnson said.
"One factor that can help you determine whether or not the person needs to be defriended is the level of intimacy the two of you shared. If you went on one double date 40 years ago to Steak-N-Shake and it went nowhere, that may not necessarily be as much of an issue compared to someone you dated for three years, had their babies and just broke up six months ago," she said.
I recommend that you don't stay in contact with old lovers.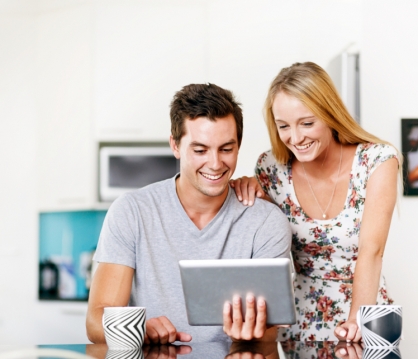 Johnson shared her tips on how to be proactive and protect your relationship on social media:
Talk to your partner and discuss boundaries and relationship rules with your partner. Be clear about expectations for each other. Don't just assume what is okay or not with your partner. If there's something you're doing on social media that is making your partner uncomfortable or insecure, you need to respect them and their wishes.

Be proactive with boundaries.

Set your status to "married" on Facebook—it's the Facebook wedding band.

Post pictures of your spouse and positive comments about your spouse.

Purge the friend list: Old beaus, one-night stands, etc., should be defriended

Keep your partner informed about a new friend request from someone you knew in the past. Every friend request has a story to it — tell your partner — they may not know that who this person is and how you're connected to him or her. It might seem over-the-top, but this small action helps prevent jealousy, anxiety, and insecurity in the relationship.

Avoid private chats with people of the opposite sex — this is a breeding ground for emotional affairs. Affairs consist of secrecy, intimacy and chemistry, all of which can occur within a private chat room. They are instantaneous and private, making it a slippery slope for emotional affairs to occur.

And for those who worry that social media has already exacted a toll on their relationship, there are some signs that shouldn't be ignored:

Your partner won't let you see their social media accounts and is unwilling to share any passwords. They keep their phone with them at all times, with a code on it.

He remains friends with ex-partners and is unwilling to defined them, even if you've asked. If your partner is protecting someone else rather than you and your relationship, something is wrong.
But social media isn't all bad. You can use it to stay connected throughout the day with private messages, posts and pictures. And you can reaffirm your partner and your relationship by posting kind words. This lets them (and everyone else) know how you feel about your partner.

"At the end of the day, it's your responsibility to create a hedge around your relationship," Johnson said.