How to Make Your New Year's Resolutions Stick
Follow through on your goals in 2015
It's smart to make resolutions for the new year. They help you determine a goal and then you can assess the best ways to accomplish the task, whether losing weight, changing careers or saving more money. They give a sense of purpose, and provide a way to stay on track.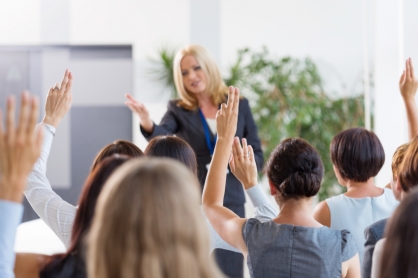 How resolutions work
Resolutions play a major role in establishing discipline, providing a sense of purpose, and offering a benchmark to monitor progress. Far too many people experience countless hours and many sleepless nights obsessed with job search, fear of job loss, compensation, and/or advancement. As the New Year fast approaches, one way to minimize the stress is to establish clear concrete resolutions and then commit to them, said Roy Cohen, career coach and author of The Wall Street Professional's Survival Guide.
Cohen recommends the following tips for setting – and keeping – a resolution:
Set stretch goals but keep it simple. For example, to expand knowledge, raise your professional visibility, get a promotion, or find a new job. This can happen in a variety of ways: by taking classes, getting a certification, or writing an article for an industry publication. If you are currently receiving unemployment benefits you may be eligible for free tuition for classes and certificate programs through your state's Department of Labor. It takes time, so plan now.
Establish relationships with influencers. These are people who are in the loop with respect to industry trends, opportunities, and career insights. Don't approach them for a job. If you approached me with that request and we don't share a professional history, I would say no and so would they. Instead, view them as mentors or advisors who you reach out to for direction, perspective and ideas. Make sure they are busy people - they are more likely to have dynamic careers and have their hands in a range of initiatives.
Repair damaged relationships. If you left a job on bad terms or you have been out of touch with key people from your old company, you need to catch up with them. At the very least, you want to determine what they will say if called for a reference. That should never be a surprise or a last minute activity. Time is a great neutralizer of frayed edges and unresolved issues. They may also have interesting ideas regarding opportunities and volunteer to serve as references.
Join your industry's professional membership association and volunteer for a committee. Be shrewd as to which activity will support your job search.
Re-assess 2014. What could you have done differently or better? Recognize that job search is all about follow-up and gratitude. Is your follow-up correspondence showing your potential to add value and offer solutions? Is it well written? If not, get feedback on how you can - and should - improve the way you communicate.
Don't over extend yourself. It will backfire. Learn how to better use technology to support all aspects of your job search. The down-time around the holidays is great for coming up to speed on new technology applications or skills that need to be strengthened.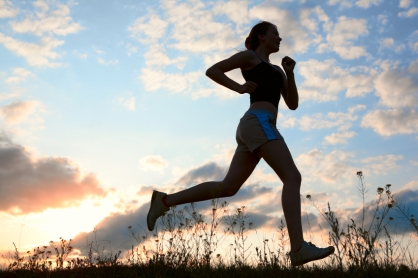 Mindset and focus are key
Dina Proctor, life and business coach and best-selling author of Madly Chasing Peace: How I Went from Hell to Happy in 9 Minutes a Day, shared her tips:
Get your mindset right. Mindset and focus are key components to keeping resolutions and reaching goals. You can try using short meditation breaks throughout your day to visualize yourself reaching your resolution goal - this will go a long way toward programming yourself for success.
Make your resolutions manageable. If you've never run before I wouldn't advise resolving to run a marathon as your first goal. It's definitely possible but there is more of a chance for injury and burn out if we take on too much at once. Set smaller goals like running a 5K, then a 10K and work your way up from there.
Be accountable. Have a workout buddy that you exercise with or check in with to keep yourself on track. Touch base before or after every workout, especially in the beginning, to get yourself up to speed with your new habits.
Switch from motivation to inspiration. Willpower is a great resource to tap into to temporarily pull you from a slump or switch gears to jump start your new habits, but willpower isn't sustainable over the long term. Listen to your body and honor its request for exercise and activity. You will experience deeper satisfaction, and in turn stay committed, to your workouts.
Take it seven days at a time. The most common way we self-sabotage is by taking on too many positive new habits and either becoming paralyzed by overwhelm or burned out by exuding too much willpower. Taking resolutions seven days at a time (instead of a year or even 30 days) allows you to commit and play full out and also to renew that goal after seven days. String three or four weeks in a row and you've formed a new habit.
Be patient with yourself. Our world is used to instant gratification and we struggle to be patient with lots of things, especially ourselves. Remind yourself that you are taking on new habits to last a lifetime and it's okay to take it slow. Reward yourself for small victories and you'll be surprised how quickly you progress.
Tagged in: career, new year's eve, new year's resolutions, self-improvement,