Burn More Fat, Lose More Weight
How to become a fat-burning machine
It is possible to melt fat and boost your metabolism. There are easy steps to take to become a fat-melting machine of sorts, according to medical experts.
Read on to find out what you can do to increase your fat-burning ability.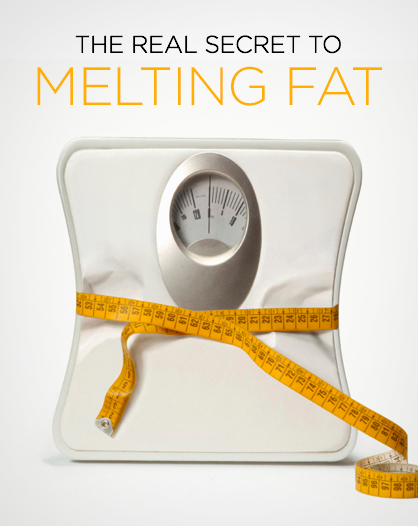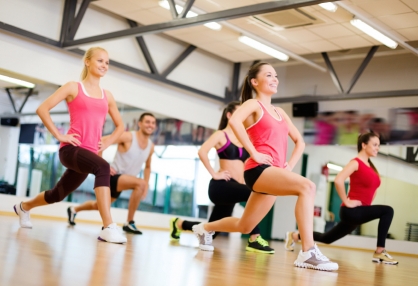 Burn more fat and get more energy
While there are many physical and psychological reasons someone might become overweight or obese, in general this condition is result of an energy imbalance. The body needs energy in the form of food to keep up basic life functions. Body weight tends to remain the same when the number of calories eaten equals the number of calories the body uses or burns, said Dr. Gary Donovitz, BioTE founder and medical director, in Arlington, Texas.
"Over time, when people eat and drink more calories than they burn, the energy balance tips toward weight gain and obesity. Many factors can lead to energy imbalance and weight gain. These include genetics, age, eating habits, where people live, attitudes and emotions, life habits and income. Recently, another factor has been discovered which affects obesity - hormone imbalance. The consequences of this condition can be deadly," Donovitz said.
According to the Centers for Disease Control and Prevention there are serious health consequences of being overweight or obese. The agency research has shown "as weight increases to reach the levels referred to as "overweight" and "obesity," the risks for the following conditions also increases:
Coronary heart disease
Type 2 diabetes
Cancers (endometrial, breast, and colon)
Hypertension (high blood pressure)
Dyslipidemia (high total cholesterol or high levels of triglycerides)
Stroke
Liver and gallbladder disease
Sleep apnea and respiratory problems
Osteoarthritis (a degeneration of cartilage and its underlying bone within a joint)
Gynecological problems (abnormal menses, infertility)

"Over time, as someone ages, hormones are lost," Donovitz said. "The medical term for this is 'metabolic syndrome' and it results in a reduction in estrogen and the body becoming insulin-resistant. This condition causes weight to increase and this typically comes in the form of belly fat."

Medical researchers have long noted that body fat distribution plays an important role in the development of obesity-related conditions such as heart disease, stroke and some forms of arthritis. Fat around the abdomen is a higher risk factor for disease than fat stored in the hips and thighs, he said.

"When the metabolism slows in older men or women, belly fat is formed," Donovitz said. "And no amount of exercise can get rid of this fat. Every cell is supposed to make energy and when this doesn't occur, there is no protein made."

"By optimizing the testosterone and estrogen with hormone replacement therapy it is possible to have 'reverse aging.' The balanced hormones in one's body allow for faster metabolism, deeper sleep and a quicker burning of calories," Donovitz said.
Seven tips for faster fat burning
Putting your body into nutritional ketosis also allows faster fat burning for energy, said Eric Westman, MD, MHS, and chair of the KE Diet(r) Scientific Advisory Board and author of A Low Carbohydrate, Ketogenic Diet.
Westman shares seven tip to help someone burn fat faster:
1. Avoid sugar and starch. Sugars and starches are also known as carbohydrates and can be measured in "grams." Try to limit your carbohydrate intake to 20 grams a day by avoiding sugar, bread, fruit, flour, pasta or any other sugary/starchy food that has a lot of carbs. Read the labels!
2. Eat real foods that have no carbs. When hungry, you can have as much as you want of meats (beef, pork, lamb, veal, sausage, hot dogs), poultry, fish and shellfish, and eggs.
3. Eat fat to lose fat. Oils and butter have no carbs. You do not have to limit quantities, but you should stop eating when you're full. Always remember that fruits and vegetables are healthy but they do contain significant carbohydrates and can slow down ketosis and weight loss. While you are targeting about 20 grams of carbohydrates per day, weigh yourself every day as you add small portions vegetables to your diet. If your weight begins to increase, you may need to reduce the amount of vegetables you are consuming.
4. Eat greens every day. Enjoy 2 cups of salad greens and 1 cup of non-starchy vegetables (measured uncooked) every day. Veggies can include: artichokes, asparagus, broccoli, Brussels sprouts, cauliflower, celery, cucumber, eggplant, green beans, jicama, leeks, mushrooms, okra, onions, peppers, pumpkin, shallots, snow peas, sprouts, summer squash, tomatoes, rhubarb, wax beans, zucchini.
5. Drink lots of liquids. In addition to water, drink bouillon as needed to minimize headache or fatigue (unless you have high blood pressure, in which case bouillon is not recommended). You may have up to three servings of coffee, tea or caffeinated diet soda per day (cream and/or artificial sweeteners are allowed).
6. Increase activity/reduce stress. Inactivity and stress can negatively impact your health and even make it more difficult to lose weight. Stress management techniques may improve your ability to handle dietary temptations, such as sugar cravings. Increasing your activity level helps reduce stress, build muscle, decrease appetite and improve bone density.
7. Eat when you're hungry, stop when you're full. Listen to your body. If you are not hungry you don't have to eat. A low-carb diet has a natural appetite reduction effect to ease you into smaller portions comfortably. You are not counting calories. You do not have to eat everything on your plate because it's there.