Go Green and Eco-Friendly This Holiday Season
Make your shopping greener this year
Going green this holiday season involves more than just your Christmas tree. There are more than 25 million extra tons of waste produced between Thanksiving and New Year's Day, as a result of all the holiday excess. Make your holiday shopping greener by doing your part to reduce your carbon footprint.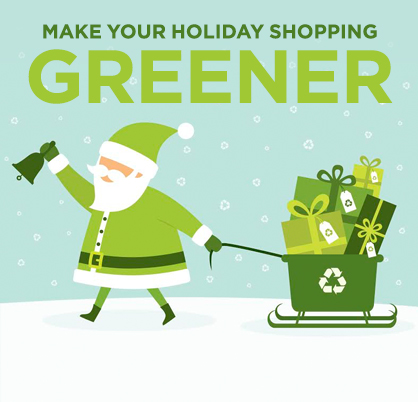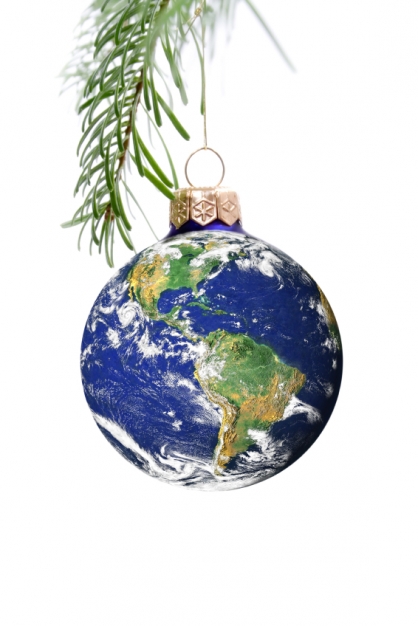 Go green this season
Donna DeForbesm, author of "The Guilt-Free Guide to Greening Your Holidays," shared her tips to make your holiday shopping more green:
Shop local when you can. Supporting small businesses and local artisans means less products are being transported across the country.
Prepare your list and make one big shopping trip to the mall instead of many smaller trips over the course of the season. This reduces carbon emissions. Bonus points for carpooling or taking public transportation.
Buy green. Look for eco-friendly, organic or sustainably made products. Some sites like WildMintShop.com and TheUltimateGreenStore.com gather tons of green items and brands together in one place.
Online, shop via Goodshop.com, where a percentage of what you spend is donated to causes (you can even choose an environmental cause).
Shop less. Instead of buying something for every person in the family, adults can partake in a Secret Santa gift exchange where members pull names and shop for one person. You'll save resources (and money) simply by buying less stuff.
And, of course, make sure to bring along your reusable shopping bags.
Jamie Novak shared her tips on how to make your holiday shopping greener. Novak is a green professional organizer and the author of "Stop Throwing Money
Away."
Here are some ideas that work this time of year:
Bring shopping bags with you - but don't just bring them with you - remember to carry them into the store. This time of year the small foldable styles work well - toss a few in your everyday purse so you always have them. The larger styles - leave them with your purse when you drive to the store so there is a better chance you'll take them in and use them.
Consolidate your shopping trips - it is tempting to run out every time you think of something you need but instead make a list of what you need, then make the stops. Also keep a running list of non-emergency items you need to pick up. When you are going out or in the store check the list to see what you can grab in the store or what other store you may be near.
Don't shop solo. Shop with a friend that way you can save a trip for one of you while guaranteeing you spend time with each other at a busy time of year.
Shop local - within a 15 mile radius would be ideal.
Whenever possible opt for fair trade or organic options:
Shop at craft fairs for handmade goods.
Skip the gift wrap/gift tags. Instead look around to see what you can use as wrap. Scarves, craft paper, even your children's drawings. Then add a photo of the person to the gift or make a gift tag from a scrap of paper.
Go for clutter-free gift ideas:
Tickets to an event like a play or movie.
Tickets to an experience like a museum trip or a day at the spa.
A special dinner out or cooked at home.
A few months of floral arrangements delivered by a local florist.
An envelope a month, each containing a fun little gift or adventure like a gift card to the coffee shop or tickets to a movie.
And you can't ever go wrong helping someone cross an item off his or her bucket list. Has the person talked about wanting to learn to salsa dance? Sign them up for classes.
Tagged in: shopping, holiday, green, sustainable, eco-friendly,