Week In Review: Victoria Beckham's Project, Goggle Glass Fashionable Frames & Spring 2014 Campai
As we bid adieu to January we got to bear witness to some pretty exciting news on the final week of the month. Spring 2014 campaigns are slowly rolling out and we're having a hard time choosing our favorites. We also learned about some exciting news happening to top designers and our favorite search engine is getting more fashionable. Catch up on the top five news headlines from this week.
Peter Pilotto Wins Fashion Fund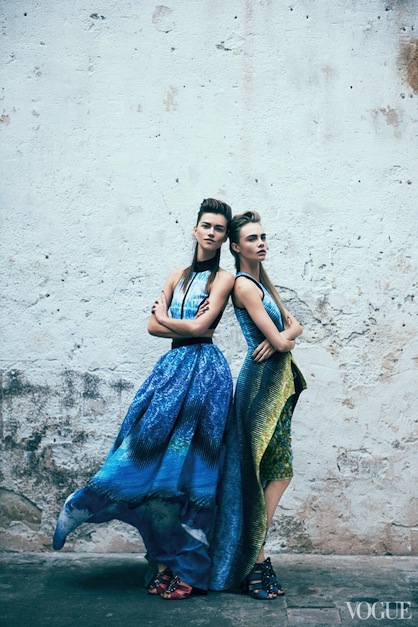 It's been a good month for designer Peter Pilotto. First, we learned of his upcoming collaboration with Target and now it was announced he is the winner of this year's British version of the Fashion Fund. As the winner, Pilotto will receive a yearlong mentoring program and £200,000 grant. (Hollywood Reporter)
Dior Seeks Contract With Jennifer Lawrence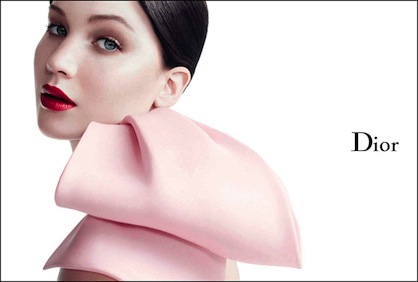 Jennifer Lawrence has already been walking the red carpet in what seems to be exclusively Dior gowns and now the fashion house wants to extend the partnership. The actress and designer are in talks of a three-year contract that will have Lawrence, officially, exclusively clad in Dior. It's being reported she will earn anywhere from $15 million to $20 million. (Cosmopolitan)
Victoria Beckham's Skype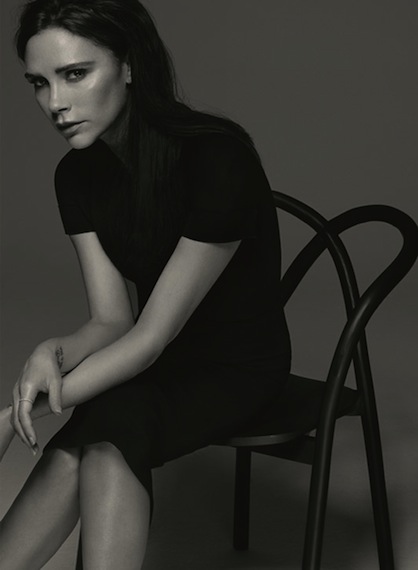 We didn't know what to expect when we heard about Victoria Beckham's Skype Collaboration Project but the newly released trailer has sparked our interest. The project titled "'Five Years - The Victoria Beckham Fashion Story', aims to give insight into the relationship of fashion and technology. Take a look at the trailer and see how Beckham has made a name for herself as a designer. (Telegraph)
Google Glass Gets Fashionable Frames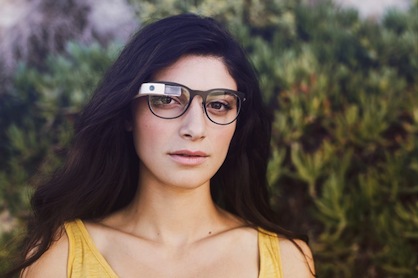 Google Glass has gotten a lot more fashionable with its unveiling of four new frames. Now folks with actual prescriptions can buy a pair of Google Glass and the styles aren't half bad. While it's exciting to have more options, the frames are retailing for an additional $225, totaling $1,775 for your Google Glass experience. (Venture Beat)
Designer Launch Spring 2014 Ads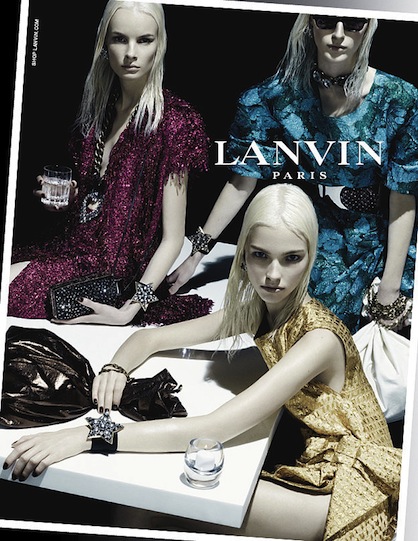 The weather may be pretty bad in most of the country but that hasn't stopped our favorite designers from releasing Spring 2014 campaigns. Spring fever is setting in as we get peeks into upcoming collections. It's beginning to look a lot like Spring. (Popsugar)
Read more News.
Tagged in: fashion, radar, news, news roundup, peter pilotto, victoria beckham,