Week In Review: Smashbox Collaboration, Pharrell's Clothing Line & The 86th Academy Awards
It was a big week for entertainment this week as the Oscars revealed its big winners Sunday night. In addition we heard of even more fashion collaborations, one of which has to do with a certain rapper known for a happy tune. See the five big headlines from this week.
Smashbox & Santigold's Beauty Collaboration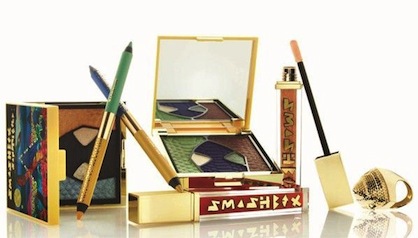 When a musician and beauty brand team up they always seem to produce a stunning collection and this collaboration doesn't break that rule. Rapper Santigold is teaming up with cosmetic line Smashbox for a collection that includes pigmented eyeshadows and sultry lip glosses. Keep an eye out for the lipstick ring that features Swarovski crystals. (She Finds)
Pharrell x Uniqlo
Pharrell is on top of the world right now, having just won a few Grammy's, being nominated for an Oscar and having one of the top singles in the world, he has a lot of be happy about. He can add this collaboration with Uniqlo to his list of achievements. The singer will be designing a collection in partnership with his i am OTHER creative collective, the collab will launch this April. (Fashion Times)
Academy Award Winners
Hollywood celebrated its biggest night on Sunday, with the 86th Academy Awards. 12 Years a Slave took home the biggest honor of Best Picture while its darling Lupita Nyong'o won for Best Supporting Actress. Dallas Buyers Club was also very successful as was Gravity whose director won Best Director. (NY Times)
Nicolas Ghesquiè First Collection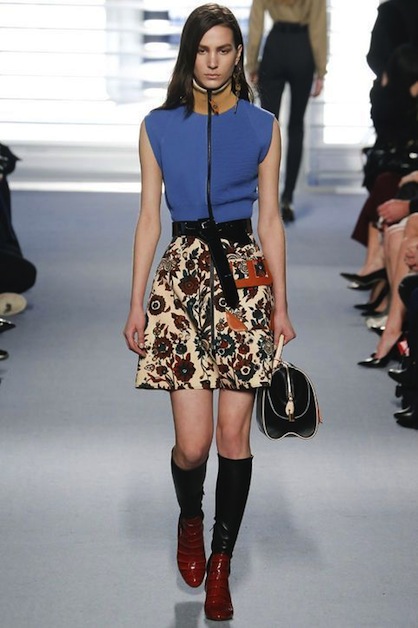 We didn't know what to expect when Marc Jacobs stepped down as Louis Vuitton's creative director. The house seemed to rebound quickly, appointing Nicolas Ghesquièr to the position. We weren't disappointed as we saw his first collection during Paris Fashion Week, In fact we're looking forward to the next. (Glamour)
Agyness Deyn's Second Dr. Martens Collection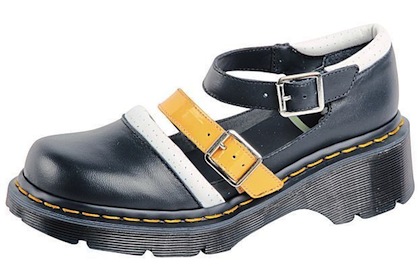 Our girl Agyness is back at it again with another collection for Dr Martens. The model is releasing a Spring/Summer collection with the footwear line that features designs with a London/Los Angeles flair to them. Shoes and clothing are available in the collection currently for sale. (The Star)
Read more News.
Tagged in: radar, news, week in review, news radar,