Valentine's Day: Desserts Inspired by the Runway
Today we're mixing two of our favorite things at LadyLUX: food and fashion. Runway looks can inspire anything from nail art to décor, and now, Valentine's Day desserts. Check out these five festive looks from the spring 2014 runways and what sweet treats they've inspired us to make this year.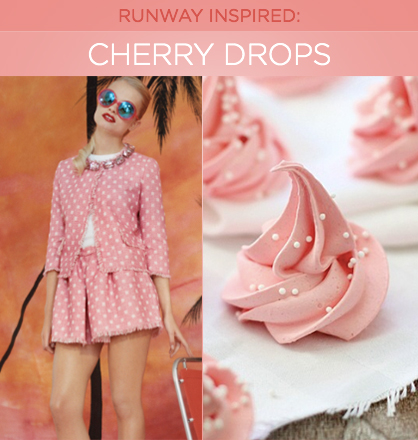 Inspired by a pink polka dot twin set by Moschino Cheap and Chic, these nougat-like cherry drops evoke the same girly and fun spirit as this Spring 2014 ensemble. Piped to perfection, these sugary treats are topped with playful white sprinkles.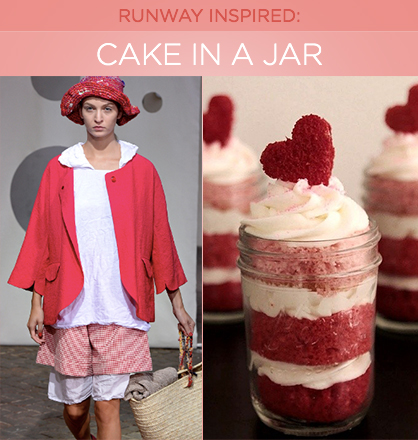 From the runways of Milan, designer Daniela Gregis brings us a colorful layered number that inspired this cake in a jar recipe. Mixing shades of pink, red and white, both display a color block design. A decadent cream cheese frosting separates the layers of cake.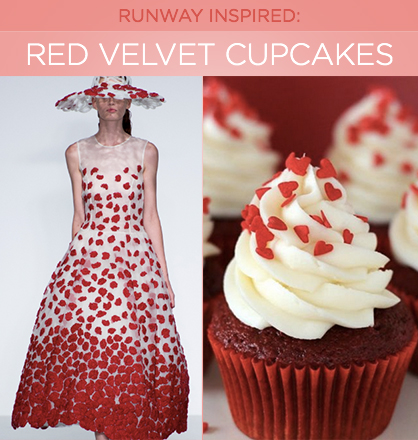 Nothing says Valentine's Day like red velvet cupcakes and a floral number from John Rochas' Spring 2014 collection inspired this recipe. Romantic and sweet, the red rose appliques on a full-length dress mimic the heart sprinkles on this delicious dessert.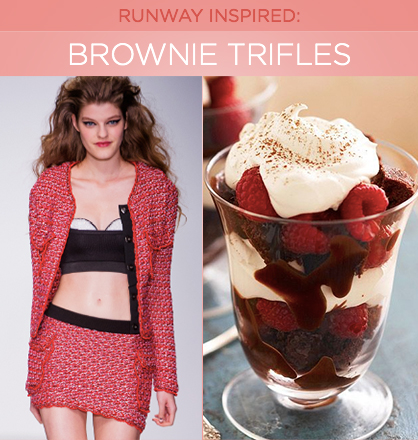 A little sweet and a little sexy, this Spring 2014 tweed ensemble by Sister by Sibling evokes a sinful vibe similar to that of this brownie trifle recipe. Draped in chocolate fudge and topped with whipped cream, the raspberries add a Valentine's Day hue.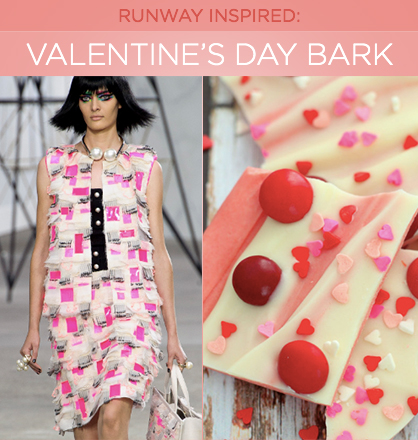 Bringing forth the art of fashion, a patterned Chanel dress from the runways of Paris remind us of this Valentine's Day chocolate bark. Topped with sprinkles and M&Ms, a combination of pinks, purples and reds tie these two together.
Read More Valentine's Day
Tagged in: food, spring 2014, recipes, runway, desserts, valentine's day,