Top Traits of Successful Women
Don't take "no" for an answer
Success means different things to different people. But there are certain qualities that successful women have in common. There are traits that stand out among female entrepreneurs and powerful business women as they've learned to make the pieces of the puzzle fit together.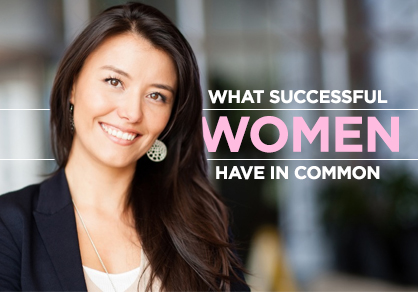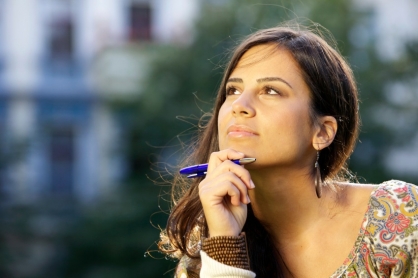 Finding your inner strength
Entrepreneur Grainne Kelly, founder of BubbleBum, an inflatable car booster seat, said women can become high achievers if they are willing to make a few changes in our lifestyle. Whether you're a corporate executive or a stay-at-home mom, these tips will help you find inner strength to propel your life to the next level:
Positive attitude: Positive energy is essential for success. Energy is the fuel that feeds our attitude and it needs to be replenished on a daily basis. Having a positive attitude is a conscious choice, so when negative thoughts creep in, stop them in their tracks and replace them with positive self-talk. Repeat words or phrases that focus on affirming truths about you. Surround yourself with like-minded women who are an inspiration and who will provide encouragement. Positivity allows you to see the potential that lies within you and gives you the faith to step outside of the box to achieve your dreams.
Overcome obstacles: Adversity cultivates inner strength. Don't throw a pity party when life gets tough. Instead, look for the inner lessons to be learned and apply them to your life. Character isn't born from an easy life, it is forged through pushing through trials and being persistent.
Mentally strong: Display confidence. Mentally strong women are empowered to take control of their lives. Embrace a healthy self-image and make a realistic assessment of your strengths and weaknesses. Steven Covey would advise; 'Begin with the end in mind;' create a plan for personal growth and work the plan. Take responsibility for the choices you make and strive to be the woman you see in your mind's eye.
Tenderhearted: Actions influence those around us. Showing kindness and compassion to others allows us to make a difference in our community. Charitable giving and serving not only benefits those we serve, it also changes our hearts and shapes our attitudes about the world in which we live.
Integrity: Character counts. Skills and a good work ethic are important, but living a life based on honor, truth and sincerity will make you stand out from the crowd. Living a life of conviction will earn the respect and trust of those around you.
Has a motto: The one question I always ask myself is, "What is the worst that can happen?" The one thing I tell myself every day is: If you do things for the right reasons, only the right thing can happen. Do whatever it takes for as long as it takes.
Sees "no" as a temporary obstacle: Have the impatience and guts to find the solution to a problem you may face.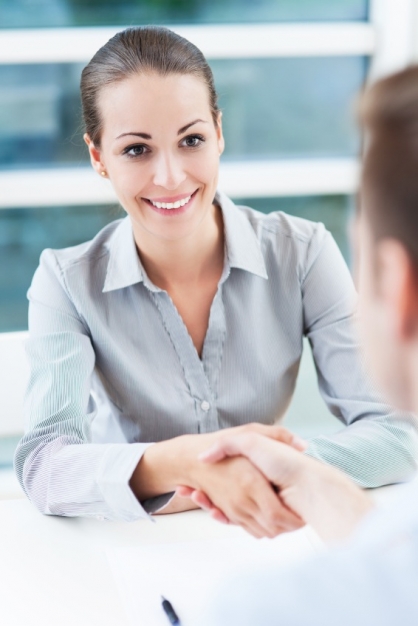 Authenticity matters
Parisnicole Payton, a publicist and marketing expert for
sports and entertainment professionals, said authenticity is a top trait of successful women.
"A successful woman has to be an advocate of what she believes and stands for. In order to be successful a woman has to be open to diversity, stand firm, but always carry herself in a respectful, and high integrity standards to be successful," Payton said.
"Another trait for successful women is the willingness to help others. As women continue to break through the glass ceiling, we all can achieve more by continue to set new business trends, and always put one stiletto heel in front of the other to create red carpets for others to stand among and be apart, share, and embrace in the success of each other."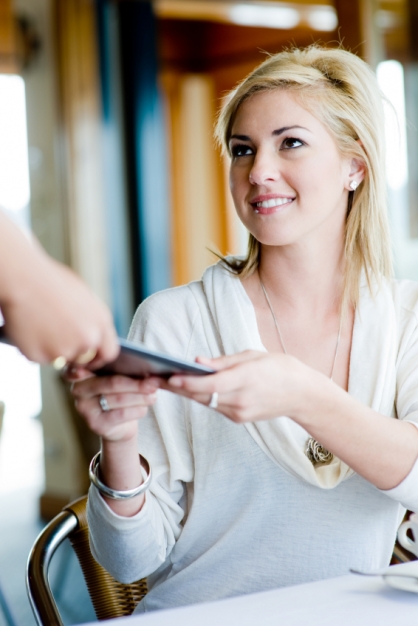 You make your own luck
Nina B. Ries, principal of Ries Law Group in Los Angeles, said she has noticed the following commonalities among successful women:
They are organized: I would be hard-pressed to think of any
successful woman in business who doesn't carry a pad of paper with her at all times (even in this technological age) or actively maintain a to-do list for both professional and personal matters. We simply have too many things to do to rely exclusively on memory. As an added bonus, it is quite gratifying to check off the tasks as they are completed.
They are driven: Successful women set goals or benchmarks for themselves, and they are driven to achieve those goals. Additionally, upon reaching those goals, they set new ones for themselves. After all, it's difficult to work hard unless you know what you're working toward.
Don't underestimate the power of a positive outlook: Successful women share a can-do attitude. And because they know they can do it, they plan to do it. Then they do it. (As an aside, my opposing counsel once said to me, "I'll bet your glass is half full… of diamonds." And yes, it is.)
They realize what comes of hard work: I once had a particularly brilliant and very successful mentor tell me, "The harder I work, the luckier I get." This is, hands down, the single best piece of advice I've ever been given. Successful women realize that luck has little to do with success. Rather, it is the hard work, the planning, and the diligence, that you put in that creates your circumstances, and the ability to recognize the opportunities and capitalize on them that is your "luck." And now, the harder I work, the luckier I get. I'm very lucky.