How to Hire a Life Coach
Change your life with personal coaching
If you're feeling lost and unsure of the next step in your life or career, consider hiring a life coach. A good coach can help you find direction and purpose as you realize what really matters and what you can leave behind. They help guide you through your path and figure out where you want to be.
The problem with hiring a life coach is that this industry is filled with new coaches as well as more experienced practitioners, and it's hard to tell who is good and who is not. There are plenty of people who call themselves a life coach without warranting the title.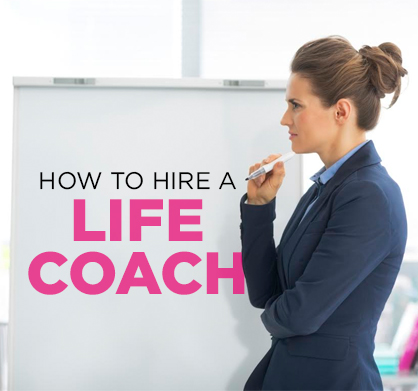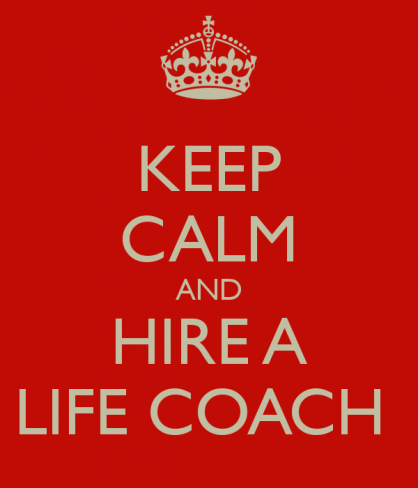 Judy Garfinkel, a life coach at Move Into Change, shares her tips on how to find a good life coach. She said that breaking it down into two categories, self-assessment and coach assessment, helps the process:
"Self assessment helps determine if, in fact, coaching is what the person actually wants or needs or is actually ready to use effectively. It also helps direct where to look for a coach (coaching directories, holistic health magazines, or matching sites like Thumbtack.com). Questions like: Why coaching? What do I hope to accomplish with coaching in the next three months? On a scale of 1-10 how committed am I to making changes? How willing am I to look at patterns of behaviors or step out of my comfort zone? Am I functioning and want more, or do I need help with functioning (a therapy indicator)?"

"Looking at the coach: Though there are surely coaches without credentials that are wonderful, I recommend looking for a coach that is credentialed through the ICF (International Coaching Federation). The federation gives accreditation to certification programs that meet a set of criteria including hours of practice, core competencies, ethical standards, etc. It also has its own programs. Coaching is a partnership, so finding someone that feels like the fit has an element of "gut." Make sure the coach is clear about fees, confidentiality and expectations."
Garfinkel said, "Each coach has a set of unique tools beyond coaching certifications. What else can the coach offer the client - what kind of training or education does the coach have that can enhance her coaching skills and/or that can be available to the client, e.g., degrees, mindfulness training, fitness training, medical experience, life experiences, etc.? If the coach won't spend some time speaking with a prospective client to see if there's a fit, I'd steer clear."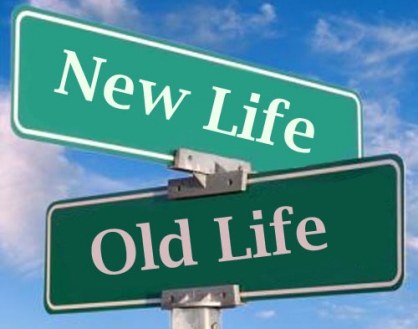 Jennifer Howard, a psychotherapist, life coach and author of Your Ultimate Life Plan, said, "When we were born, we weren't handed a manual to help us manage life. Most of us didn't have a perfect childhood, and we may have launched our lives without the necessary tools to prepare us to reach our goals. A good life coach can help us cultivate the qualities, wisdom, and success strategies that can help us move steadily toward our goals. But how do you find that great life coach you can trust to guide you well on your journey to the life that you desire?"
Howard shares her suggestions on how to hire the best coach for your needs:

Word of mouth. Do you have any friends or acquaintances who are working with a life coach? Who do you see that's really moving forward with their goals and finding success? Find out who helped them, and set up an introduction with that life coach.

Look at their website. You'll get a feel for their language and style. What do they say about themselves, and how do you feel as you're reading it? Do they seem compassionate, clear and straightforward? Look for specific approaches to your goals or issues.

Be clear about what you need. In your first session, share openly and honestly not only about your goals, but about the issues and challenges you've run into. Let them know what you want and expect to get out of working with a life coach.

Ask them about their background and training. Do they have different tools and skills they can customize to fit your needs? Can they approach your issues from different angles to provide more depth and support? Listen to their responses and pay attention to how you feel as they're speaking.

Ask them how they can help you and how they work. If you're pretty clear about what you want to achieve, ask them how they would help and what that would look like-how they would work with you.

Don't be afraid to shop around. You want to find a life coach who really feels like a good fit for you, and that might not be the first person you meet. Even if you like them, interview a few more to make sure you're making the right choice.

A good life coach can help you set goals and meet them. However, if your work together isn't helping you move forward, if you can't seem to move past your own stuckness, then consider seeing a psychotherapist who can help you work with and heal your stuckness on a deeper level.