Spring 2014: The Play on Silhouettes Trend
It's time to vamp up your style if you want to stay current with the trends next spring. The spring collections were all about adding unexpected finishing touches to any outfit. There was a heavy play on silhouettes, featuring everything from cropped sweaters to pleats, folds and tied-up looks. Spring is the time to create a new beginning with bold and beautiful style.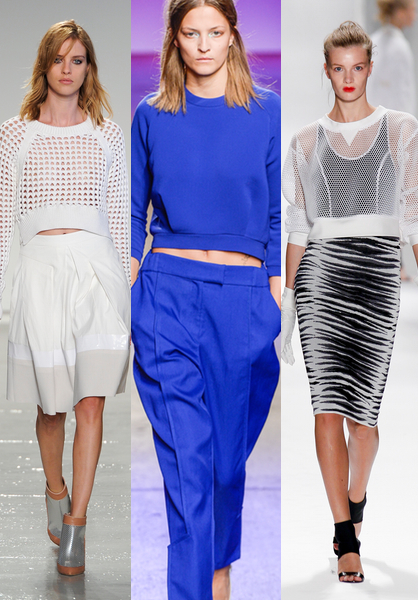 The Cropped Sweater fits into every woman's style. Sporty glamour radiated down the runways with perforated sweaters and ribbed hemlines. For those into more understated designs, adding a cropped sweater creates a fashionable edge to a monochromatic look. These cropped sweaters hit at the natural waistline and feature simple, high necklines. Add this flirty, sporty styling into your spring wardrobe.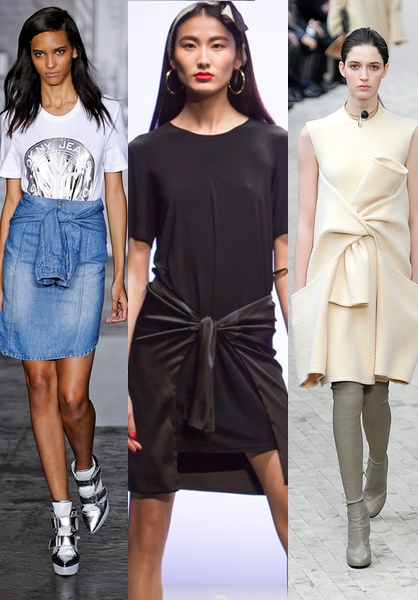 Take a walk on the wild side with grunge Tied On styling. The Tied On look gave the runways a sense of depth and layering. Designers created the illusion of having a shirt tied around the waist by attaching sleeves to high waistlines. The silhouettes made everyone want to know more about this edgy style. The tied-up feel was the perfect polishing touch to a sleek look.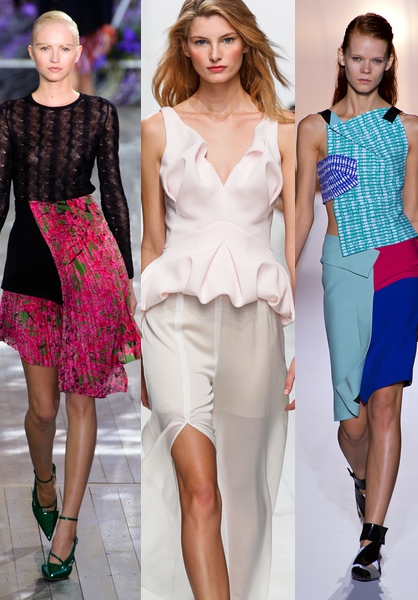 For the feminine at heart, Pleats and Folds are your go-to trend for spring. The typically soft look has been given an abstract twist. Accordion pleats and origami-like folds were popping off the runways. Unexpected silhouettes were being molded to give the spring woman a little extra flare. Take your sophisticated style and give it a contemporary appeal with Pleats and Folds.
Read more Spring 2014 Trends
Tagged in: trends, fashion, spring 2014, ss 14, runway, sweaters, pleats,