Spring 2014: The Head-to-Toe Trend
The Spring 2014 runways are dripping in head-to-toe looks. The idea is to embrace one all-over color or print. Designers took cues from the floral trend, metallic fabrics and crisp whites. Get ready to indulge in what you'll need to be wearing next spring.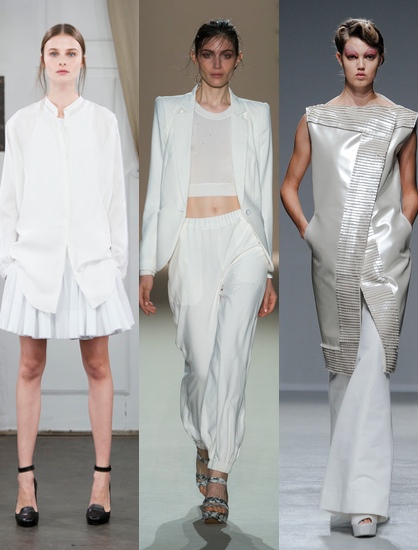 Going back to the basics, the white suit made an appearance on the runways. These monochromatic looks are rich, fresh and portray luxury. As a contrast to the typical white business look, the consensus seemed to be giving the suits an artist's touch. Exaggerated silhouettes and unexpected details set the tone for the new white suit of spring.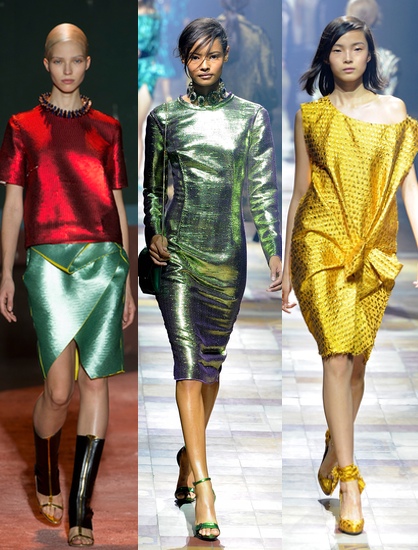 Keeping with a monochromatic feel, metallic fabrics were heavy on the runways. The looks were eye-catching and dripping with a liquid, glistening feel. Rich emerald, vibrant pink and milky yellow metallic colors brought the looks to life. The woman in metallic this spring is oozing in confidence. She radiates glamour.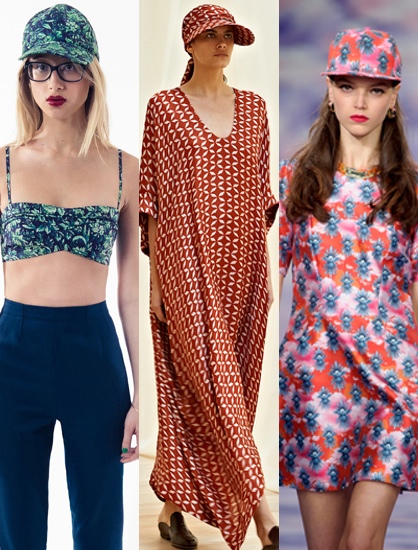 For the playful girl at heart, the look for spring is all about garment-matching hats. The micro-prints are colorful head-to-toe. Pair a matching micro-print hat for the complete look. It's bold, playful and compelling.
Read more Spring 2014
Tagged in: trends, spring 2014, ss 14, print, floral, runway, metallic,