Spring 2014: Trends in Denim
Denim trends for Spring 2014 are bold and embellished. The colors go from ultra light to a midnight blue. The designers took the classic denim styling and transformed it into a fresh, fashion forward feel.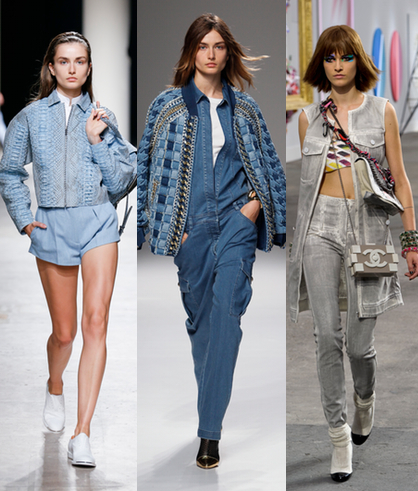 Light colored denim is out in full force for spring. Naturally, people tend to lean towards a lighter, more airy color palette for warmer temperatures. Light denim is the perfect pairing for a monochromatic style. The silhouettes you'll see in the light denims are cropped shorts and cigarette-leg pants. Sky blues and dusty cement will be trendy shades to be looking for.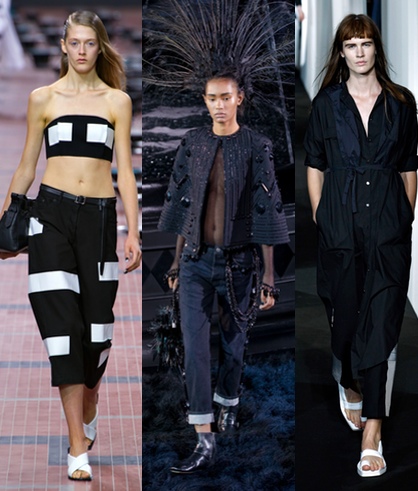 In contrast to the lighter denims, you'll also see an assortment of ultra dark denim pieces. This style has an androgynous feel to it. These dark denims are do rich and sultry that they're verging on being black. The silhouettes are edge and boxy. Dark denim pants will have a more relaxed feel, in a boyfriend or straight leg cut.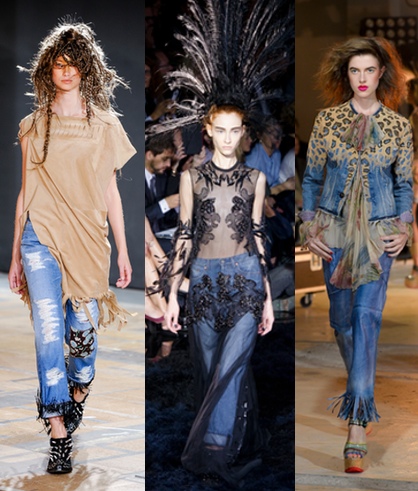 Merging together both dark and light denim shades, you'll also be seeing an assortment of embellished looks. From distressing to lace and fringe, it's all about being in the excess. Lace is overlaying the denim, giving a peek-a-boo feel to the romantic fabric. All-over patchwork and distressing is creating a relaxed vibe to the boyfriend jeans. For a unique twist to your denim, fringed hemlines are sweeping the ankles. Go the extra mile the embellished denim looks this spring.
Read more Spring 2014
Tagged in: trends, spring 2014, denim, runway,