Shop It: Radiant Orchid for the Home
Spring is on its way and what better way to welcome the season than with a little home update. Using Pantone's color of the year, radiant orchid, you can add a feminine and creative touch to any room. Whether you opt to incorporate the color sparingly or go bold with statement pieces, here are some ideas to help get you inspired.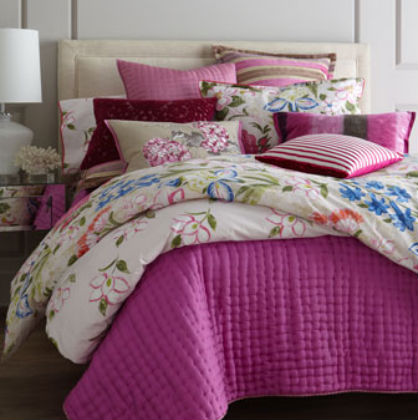 Give your bedroom a colorful makeover with Lotus Flower bed linens by Designer's Guild. Featuring exotic blooms and floral sateen linens, the pop of radiant orchid is sure to brighten up the room.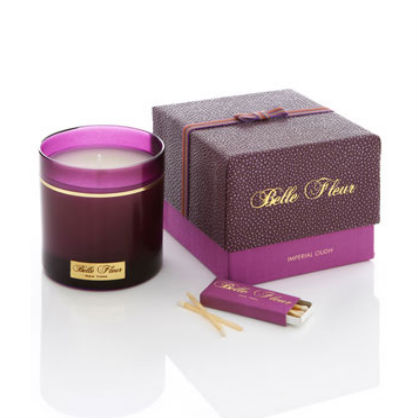 Add a majestic touch to your home with an imperial candle by Belle Fleur. Refined scents of rose, amber and spice mix with tobacco leaf and agarwood to create a smoky grandeur.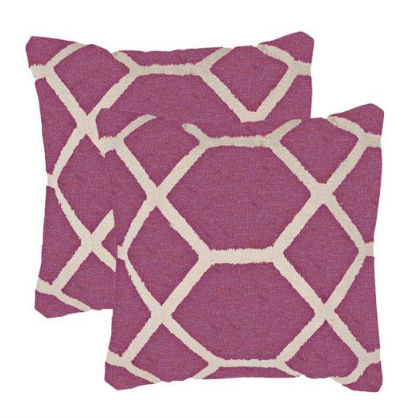 Trade your toss pillows for this textural set to show your love for Pantone's color of the year. Mixing radiant orchid and cream, these hand-woven pillows, from Lamps Plus, feature a fun geometric pattern.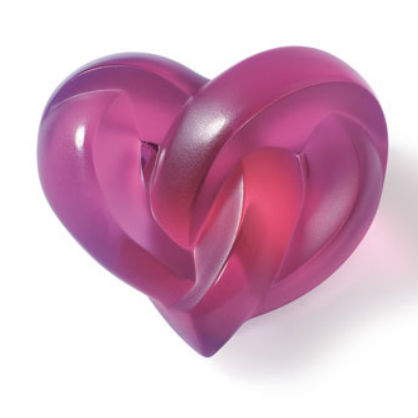 A romantic gift or loving addition to your home office, this fuchsia heart paperweight by Lalique features their classic intertwined design. Updated with a vibrant hue, this modern design is hand finished.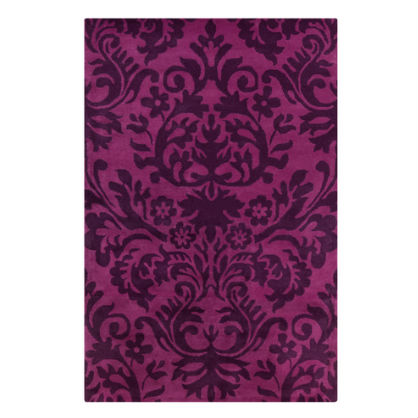 Enjoy a pop of radiant orchid under your feet with a beautiful floral rug by Filament. Perfect for your powder room or under your coffee table, the handmade design exudes elegance.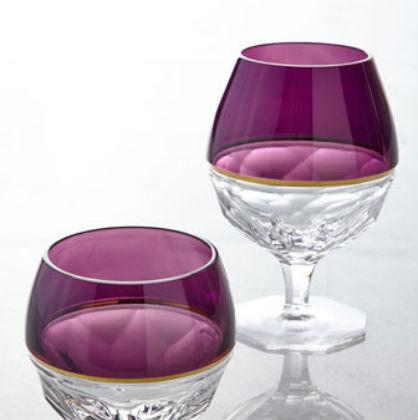 Combining clear bases with radiant orchid on the upper bowls, this Elysian glassware by Waterford adds a regal touch to any table setting. Handcrafted from crystal, you'll appreciate the artistry in each piece.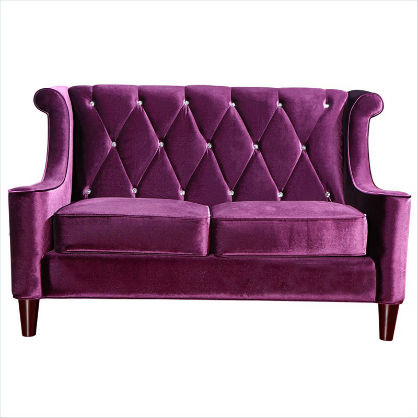 If you're looking to make a bold statement with your furniture, add this radiant orchid loveseat by Armen Living to your living room set. Featuring a tufted back, this luxurious piece is a definite conversation starter.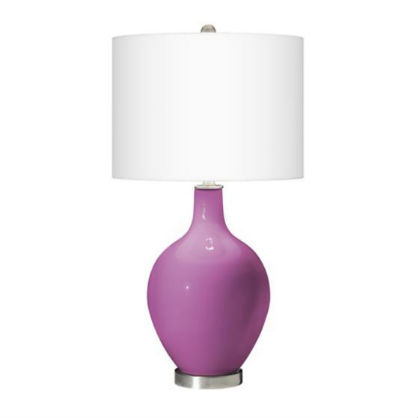 A little pop of color goes a long way with this radiant orchid ovo table lamp from Lamps Plus. Perfect for a nightstand or living room accent table, the white drum shade adds a contemporary feel.
Read More LUX Home
Tagged in: home, pantone, decorating, lux home, radiant orchid,