Tips for Throwing a Halloween Party
How to host a goulish party
Halloween is the beginning of the holiday season, so it's the perfect opportunity to break out your hosting skills and entertain your friends, neighbors and families.
Try these top Halloween party ideas and decor tips for a spooky good time. It's the time to let your imagination run wild and use your canvas as the setting for a spooktacular display.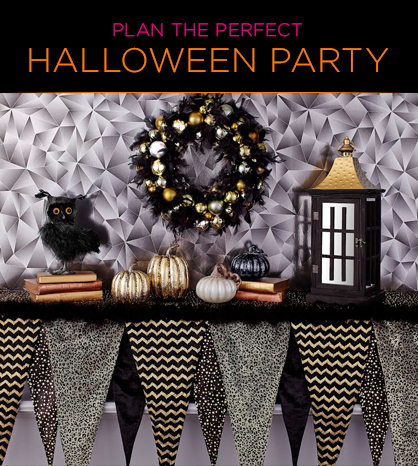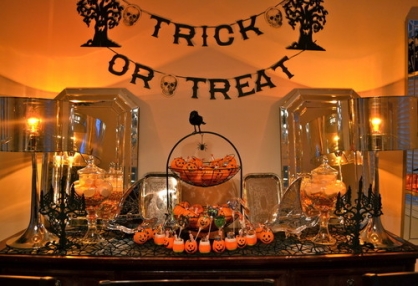 Use a mix of patterns
If you want to create a stylish setting for your party, follow the tips of Aimee Beatty, Pier 1 Imports' in-house stylist. Halloween is all about using a playful mix of patterns.

Beatty said to remember that small changes make a big impact: Stay within your budget by introducing a few key pieces and accessories that best represent you and make a statement. These one-of-a-kind pieces will help create an instant focal point and conversation starter.

"If you're not sure where to start, focus on high-traffic areas: Updating the living room mantle is an easy way to decorate your space for the seasons. Consider hanging a mantle scarf, swapping the usual accessories for pumpkins, and adding some candles - with the proper candleholders, of course."
And make first impressions count. Greet guests with cozy decor that beckons them to come in by creating a mini-vignette. Layer your freshly carved jack-o-lantern and other seasonal décor with a variety of outdoor lanterns and LED candles around your entrance. Top it off with your favorite wreath on the door! And for an extra bonus — make any wreath twinkle by weaving in battery-powered strings of lights, Beatty said.
Pumpkin ice cooler
Opt for a carved-out pumpkin as the perfect place to chill a few sodas for the crowd. Place a clear plastic bowl inside a carved-out pumpkin and fill with ice.
If you don't want to go to that much trouble, try Stack Wine - this premium California wine comes in, well, a stack of shatterproof glasses ready to serve.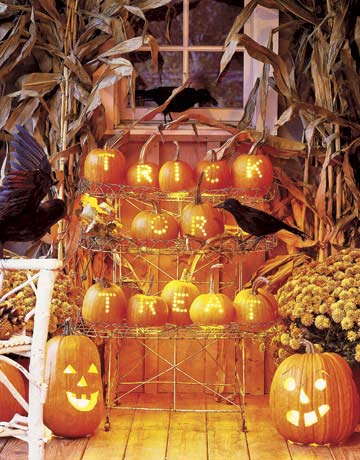 Decor ideas for Halloween
And don't forget to use plenty of Halloween-appropriate decor such as pumpkins and candles, in all shapes and sizes, for a festive setting.
Whatever you decide to do, mixing good friends with good food and good drinks is sure to be a treat for everyone.
Tagged in: halloween party ideas, halloween treats,