Quiksilver Women Opens at Fashion Island
Quiksilver has long been thought of as a surfer's brand. However, with the company's recent push toward creating standalone stores for its women's line and the use of high quality fabrics, not to mention the expert craftsmanship in the design and execution of the clothes, surfers may have to take a back seat to fashionistas who are sure to be lining up at the company's newest store. What better place to address the needs of both surfers and fashion savants than Newport Beach, Calif.?
Fashion Island marks the home of the company's third women's standalone store worldwide, taking the space of what was once the Quiksilver Waterman's collection. "We started doing some research and found that 85 percent of consumers who go through Fashion Island are actually women. So, we started realizing that it might be better suited to open (this location) as our second U.S. location for Quiksilver Women," explained Kenna Florie, vice president of marketing and sales for the company. To commemorate the opening, the company threw a "sip and stitch," where guests were able to enjoy cupcakes and Arnold Palmers by Casey's Cupcakes, take pictures and make monogram purchases.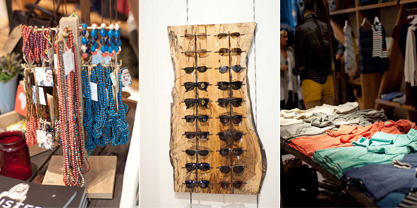 The Quiksilver Woman's division launched only a year and a half ago and is already gaining notoriety and traction among consumers and clientele of all ages, prompting the company to open these standalone stores. Florie explained, "We felt like we wanted to create an environment where both the QSW line could combine with the juniors' collection, and we could really create a store environment that would showcase both of them together in one area." Joining the world's first Quiksilver Woman's store in Malibu and the recently opened store in Phuket, Thailand, the Newport Beach location is just the beginning of the expansion. "We're looking to open three more Quiksilver women stores within the next year. We really love this formula and feel like, what better way to showcase your products than when you can actually curate it yourself," said Florie.
The new, 700-square-foot space will feature a wide assortment of Quiksilver Women's clothing in addition to products from outside sources, including Ray Ban sunglasses, Will leather Goods and 31 Bits jewelry. However, perhaps the most interesting fact about this store is it's sense of community. Though it has a similar look to the other stores, all the displayed photographs were taken by the company's photographer and feature different locations throughout Newport Beach. The mounted surf boards and shapers on display are also locally sourced. "We kept some consistency between Newport and the Malibu when it comes to the aesthetics like the wood textures, A-frame wood and the same reclaimed wood tables and driftwood pieces. So when you walk into both stores, you definitely know that they're the same, but in Newport we wanted to have a very Newport Beach feel," Florie stated. Soon, the store will be adding a chalk board behind the cashier that will feature the city's happenings.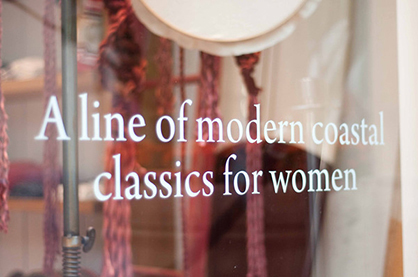 Currently on the floor is the company's winter collection. "The collection itself is all about sweaters. We're really hanging our hat on sweaters. You can see it in our window displays and in the fact that we're doing a sip and stitch today," said Florie. She added, "The words we use when trying to describe the line is modern coastal classic. The word that we use to describe our girl is effortless. She doesn't spend a lot of time in the morning; she's in comfortable clothes, but she always looks relaxed and put together."
Florie also added, "Quiksilver is not really about being an age or a surfer, it's really about a mindset. It's about being that girl who appreciates the coastal lifestyle. She might live on the coast; she might live in the city. Regardless, she always has this coastal spirit about her."

Tagged in: fashion, fashion island, grand opening, women apparel, new store opening, winter collection, quiksilver, quiksilver women,