PFW: Valentino S/S 14
Paris Fashion Week is home of the glamorous Valentino S/S 14 runway collection. Valentino gave their pieces a fresh take on folkloric prints and styling. Come see why we can't wait to get some of this collection.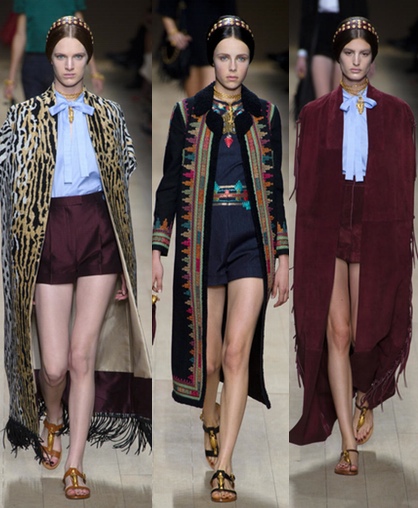 Valentino brought a floor-sweeping trend down the runway. Capes and jackets alike hung below the knee in varying lengths. For a playful feel, animal printed jackets were trimmed in fringe, brushing across the ankles. The jackets were paired with high-waisted shorts and bow blouses. The look is sophisticated and freeing.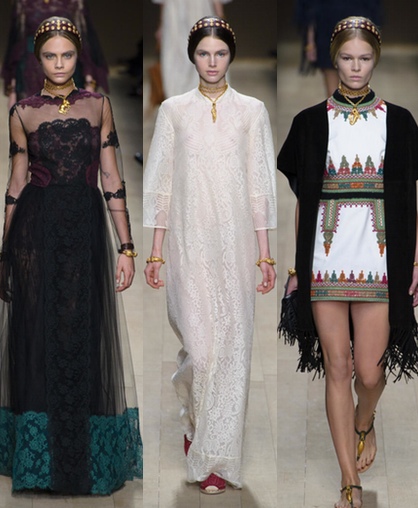 Valentino took the folk inspired feel and gave it a romantic touch. Inserts of lace and sheer fabrics took over floor length pieces. Rich teal, white and burgundy kept the sultry looks fresh for spring. Channeling the folk styling, suede jackets were paired with embroidered dresses. Each look was different but beautifully cohesive.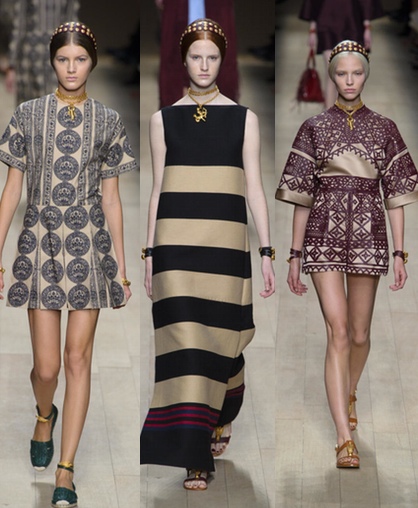 For prints, Valentino played on the folk vibe with a modern touch. Vintage medallion all-over prints had a rich, fresh feel in khaki, navy and burgundy. Wide, horizontal stripes and folkloric designs felt streamline and contemporary. Valentino was all about taking rich fabrics and rustic prints and giving them a fresh feel for spring.
Read more Paris Fashion Week
Tagged in: trends, spring 2014, paris, runway, valentino, paris fashion week,