PFW: Saint Laurent S/S 14
Paris Fashion Week lit up with Saint Laurent's S/S 14 collection. The looks were bold, structured and commanded everyone's attention. The Laurent look is ready to walk straight off the runway and into our closets.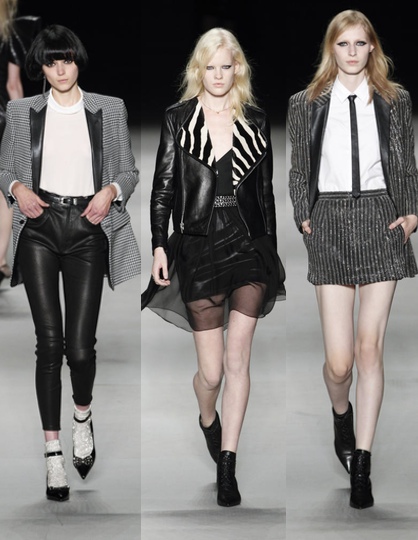 Saint Laurent is stealing from the boys. This woman is rocking the moto jacket with a contrasting fabric lapel. For a more business-minded approach, Laurent brought a sleek collection of suit jackets to the runway. Cigarette pants and tailored suit shorts played on the menswear vibe.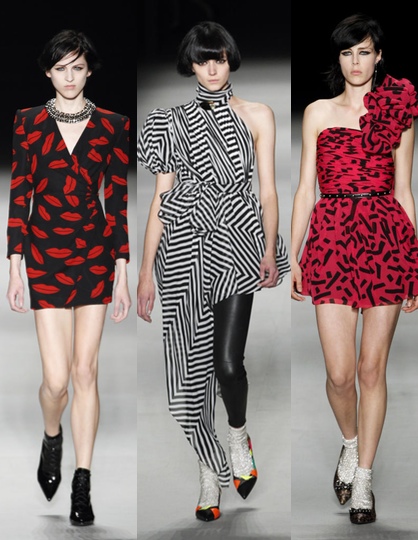 To give a little kick to the menswear styling, Laurent used playful prints. Stripes, lips and abstract geometrical shapes were used as all-over prints. The prints laid softly against the body but managed to create texture and depth to each dress.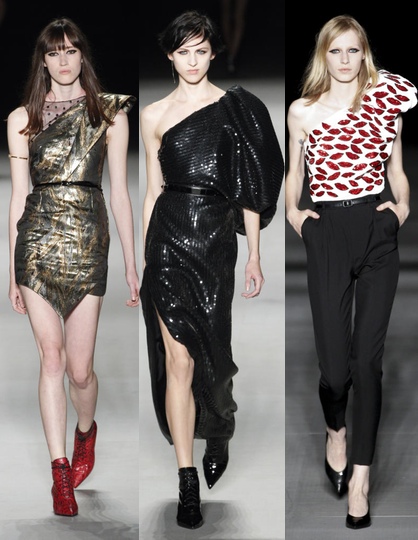 The asymmetrical silhouette was trending in Laurent's collection. Excess volume draping off the body balanced out the exposed shoulder. The rich gold, liquid black and bright cranberry colors set the tone for the confident, luxurious collection.
Read more Paris Fashion Week
Tagged in: trends, spring 2014, ss 14, pfw, fashion week, runway, saint laurent,