PFW S/S 14: CHANEL
Iconic fashion house Chanel brought out some of the most fashionable people to see its S/S 14 collection on the runway. From sleeveless coats to colorful tweeds, Paris Fashion Week lit up with Chanel's luxurious line.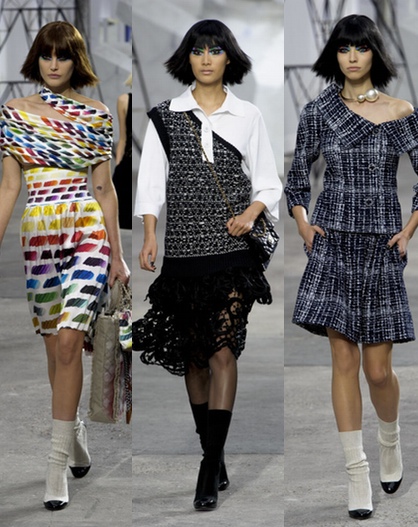 Chanel played on the asymmetrical trend for spring. Crossbody and exposed shoulders created one-shouldered looks. The fabrics wrapped around the body, making you do a double take as they models walked away. Each asymmetrical look conveyed a different sense of drama through their colors and prints.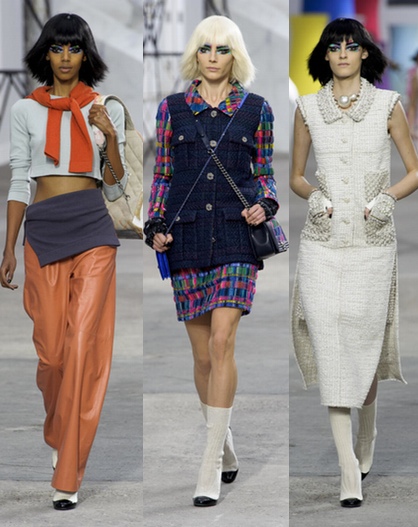 For a more casual feel, Chanel took its glamorous style to the streets. Wide leg leather trousers portrayed the daytime Chanel woman. Pairing the leather trousers with knit crop tops kept the look sporty and cool. Denim was also trending with classic and cool boxy denim pieces. Exposed pockets and big buttons made tweed looks low-key and less formal. The played-down Chanel woman is very current.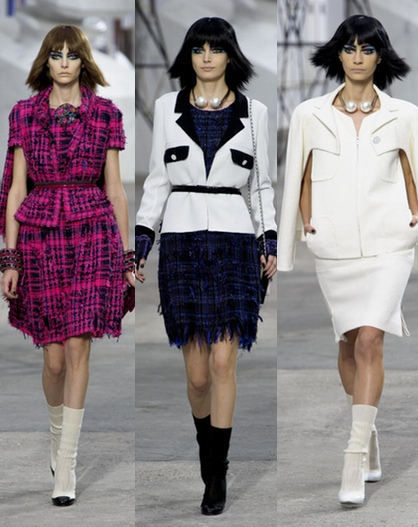 Keeping with Chanel's traditionally sophisticated line, structured jackets were standouts. From neon pink tweeds to classic black and whites, the jackets were perfectly tailored. High-waist belting and button details added a polished look to each piece. The jackets were paired with loosely draping pencil skirts. Some of these hems were frayed, adding extra depth to the look. We can't wait to get Chanel in our dream closets next spring.
Tagged in: spring 2014, runway, chanel, paris fashion week, trend,