PFW: Elie Saab S/S 14
Paris Fashion Week is home to the highly anticipated Elie Saab runway show. Crowds of fashion's elite come for the romantic luxury line. Evening gowns and sultry cocktail dresses oozed in their secret garden story.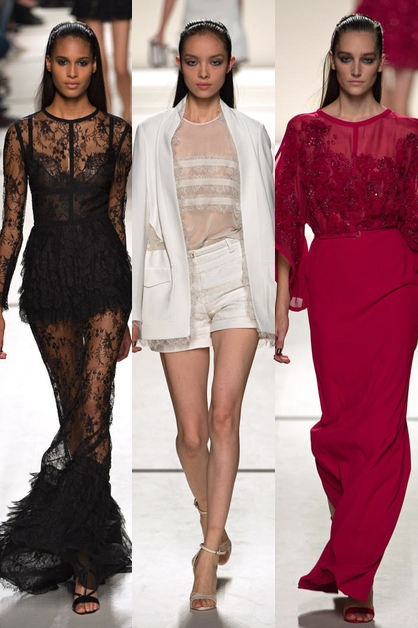 Elie Saab always brings the perfect touch of sultry fabrications to their pieces. For spring, lace is layering up to create ruffled tiers down their mermaid gowns. Mini lace ruffles are lining the edges of jackets and shirts alike. For a different take on the sheer sex appeal, Saab used sheer appliques, creating texture and subtle volume.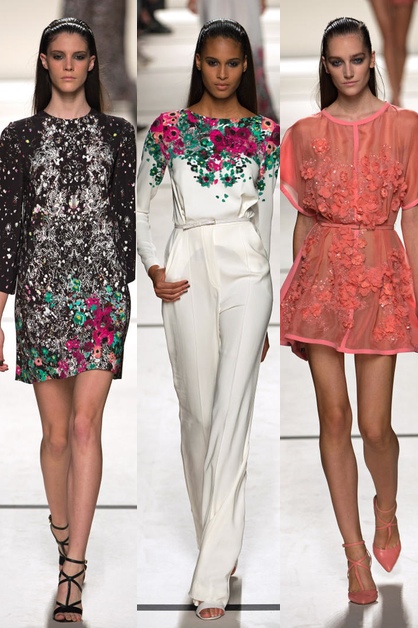 Saab's prints were bold, adding a hint of edge to the romance. Fuchsia, emerald and black merged together to create the painted on floral prints. For a different type of floral pattern, more applique fabric flowers graced the runways. The floral trend is heavily saturating Saab's collection.
High necklines and silky fabrics kept the collection classy. Rose, white, black and wine dripped down the runway. These looks were all about the details. Evening gowns had thigh high slits, sweeping down from the waistlines. Lace fabric inserts had a painted on feel, conforming perfectly against the skirt. This collection is on our dream eveningwear list.
Tagged in: trends, spring 2014, ss 14, pfw, runway, paris fashion week, lace, elie saab,