New Zealand's iD Dunedin Fashion Week kicks off today
Celebrating its 13th year, iD Dunedin Fashion Week kicks off today on the platform of the city's Railway Station. Each year, Dunedin, New Zealand's second largest city, comes alive to acknowledge the country's fashion talents, rising stars and distinct style. Alongside the designers, the city commemorates the collaboration between the local, national and international fashion sector, tertiary institutions and supporting industries, which has allowed the fashion industry to grow and evolve.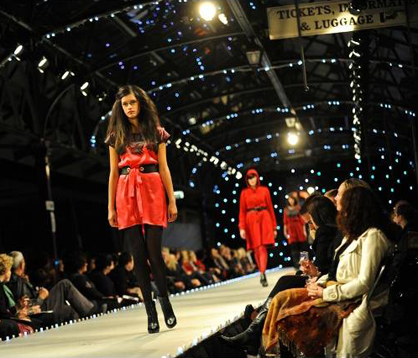 LadyLUX via iD Dunedin Fashion Week
Dunedin's fashion week initially began in 1999 as local designers grew in popularity and wanted to ensure continued media recognition as they conquered new markets. A group of designers initiated an annual fashion event to celebrate their success and highlight the city's unique pool of creative talent while encouraging young newcomers. In 2000, iD Dunedin Fashion, a non-profit incorporated society, was officially formed from a voluntary committee made up of fashion professionals, business people and interested parties. Finding its home at the Railway Station, the first fashion event presented 15 individual designers and garnered substantial media coverage. The event has since expanded into a weeklong extravaganza of fashion events.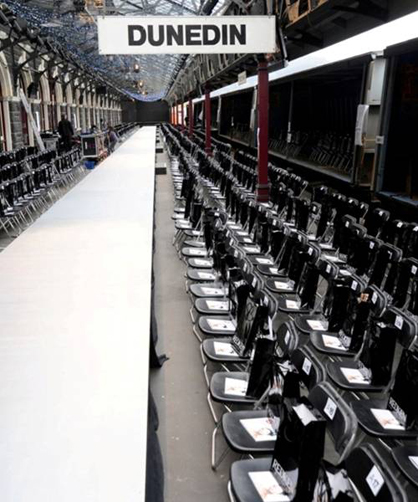 LadyLUX via iD Dunedin Fashion Week
The 2012 event takes place from March 27 to April 1 and offers both ticketed and free events targeted to the public, established and emerging designers and the media. The fashion week's major events include the iD International Emerging Designer Award ceremony on March 29 and the glamorous iD Dunedin Fashion Show on March 30 and 31. The fashion show is a retail event for the general public and will showcase nine designers on the iconic runway of Dunedin's Railway Station. Boasting a spectacular 361 feet, the catwalk is one of the longest runways in the world. Other designers will showcase their collections within designated categories: Capsule Collection, Celebrate Christchurch, Otago Polytechnic Graduate Selection and guest selection.
The fashion week will also feature daily events that include lectures; special shows such as the Geek-Chic Fashion Show; Tasty Tours combining fashion, food and relaxation; workshops and art exhibits.
Tickets for the major events are available at TicketDirect.
Tagged in: runway, fashion week 2012, new zealand, railway station, id dunedin fashion week, id international emerging designer award, id dunedin fashion show, longest runway, dunedin,