LUX Man: When Dessert Meets Fashion
Fall 2014 is channeling our sweet tooth with its menswear collections. Dessert-inspired looks are hitting the runways, and are being portrayed through colors, textures and layering. Inspiration can come from almost anything. These desserts have us craving more menswear for fall.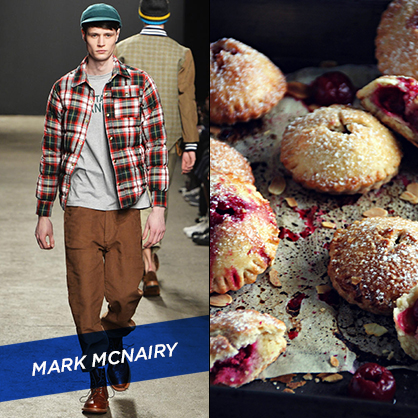 The perfect dessert for fall is a fresh-baked cherry pie. Mark McNairy brought vivid red pieces to his runway collection. The red was paired with brown, tan and black pieces. Fill your craving and indulge in a cherry-red inspired look.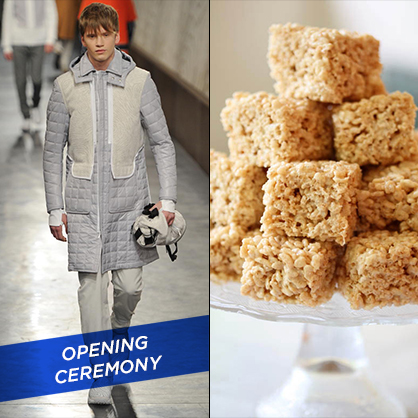 The next dessert on our plate is the ever-so-gooey Rice Krispie treats. Opening Ceremony portrayed this dessert perfectly with its textured jackets. The look is monochromatic but depth is created through a textured fabric. Let this treat inspire your use of texture for fall.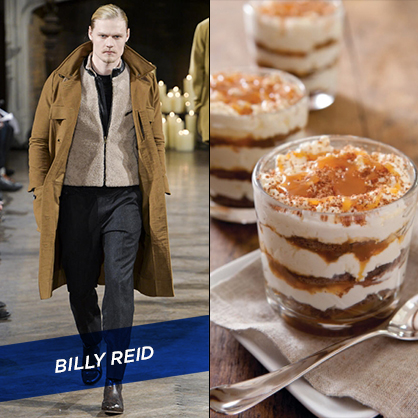 Billy Reid brought a sophisticated yet rugged look to the runway. His layering of rich, neutral-colored fabrics took on a decadent, tiramisu style. The key to recreating this tiramisu look is in the layers. Mix and match your neutral pieces for a rich dessert-inspired style.
Read more Menswear
Tagged in: menswear, runway, fall 2014, opening ceremony, dessert, billy reid, mark mcnairy,