LUX Style: Winter Accessories
If you're anything like us, you welcome the change in weather. It means cozy scarves, chic boots and all of our favorite accessories we only get to break out during the fall and winter! Read on for some of our must-have winter accessories and embrace the seasonal changes this year.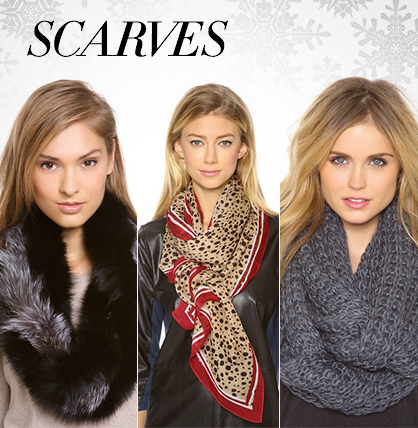 Tory Burch / Animal Print Scarf
Adrienne Landau / Fox Scarf
Paula Bianco / Chunky Knit Wrap Scarf
One of everyone's favorite winter accessories, one cannot have enough scarves in our opinion. For casual, cool days, a chunky knit scarf lends a cozy feel. To upgrade the look, try a leopard print in a gauze material or a fur cowl scarf for a night out.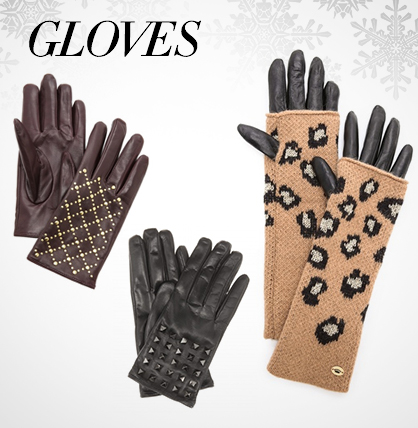 Juicy Couture / Leopard Mitt Gloves
Club Monaco / Quilted Stud Gloves
Valentino / Rockstud Leather Gloves
Keep hands nice and toasty on your morning commute or on a weekend stroll with a chic pair of gloves. Ditch the standard knit mitten for an upgraded style featuring studs, leather or leopard. Our personal favorite – moto gloves in buttery leather.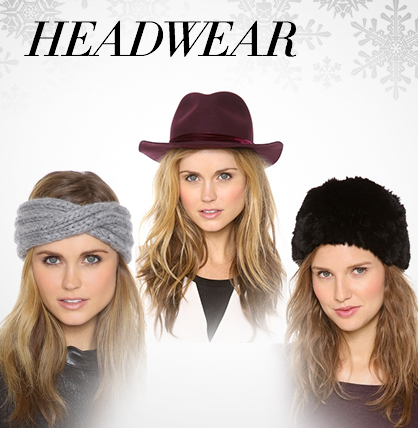 Eugenia Kim / Turban Headband
Rag & Bone / Felt Trilby Hat
Eugenia Kim / Fur Beanie
Warmth is released from the head so don't forget the headwear on a chilly day. It's also a good way to protect your strands from undesirable weather. With stylish options like a plush fur beanie or turban headband, you'll look forward to cool days.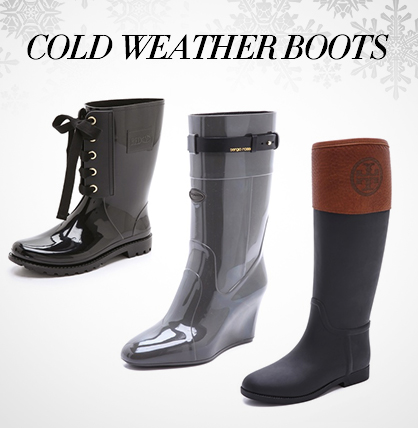 RED Valentino / Lace Up Rain Boots
Sergio Rossi / Rubber Wedged Boots
Tory Burch / Rain Boots
Don't risk ruining your favorite leather boots or pumps this winter. Invest in a pair of cold weather boots that can withstand the elements. Feminine detailing and sleek designs keep rubber boots ladylike this season.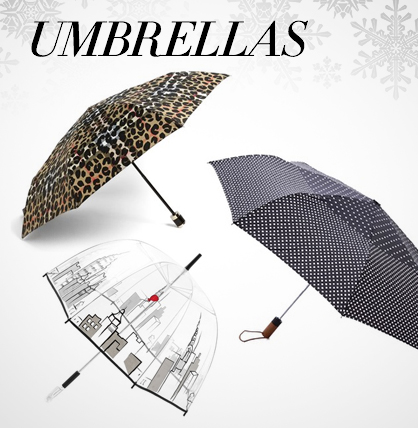 Felix Rey / Cityscape Bubble Umbrella
Madewell / Polka Dot Umbrella
Burberry / Leopard Print Umbrella
Don't be caught without an umbrella when the rain hits! In fact, keep one in the car and one at home just to be safe. Polka dots, animal print and fun bubble styles will put a smile on your face on even the gloomiest of days.
Read more LUX Style
Tagged in: guides, accessories, boots, fall 2013, lux style, gloves, scarves, hats,