Week In Review: Paris Couture Week, Beyonce Performance & Pinterest's New Feature
The first month of the year has flown by as we're almost done with January. The news keeps on coming and we've rounded up the most newsworthy headlines. See what's happened in the world of social media, fashion and entertainment.
Pinterest Adds New Feature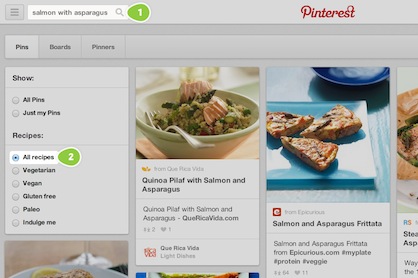 Oh Pinterest … Just when we think we have our addiction under control, you release another sticky feature keeping us within your community. This week, it's all about making recipe searches more relevant. Hello! Now foodies, conscious eaters or simply picky, can share, discover and save recipes with each other. Users can now search Pinterest by specific ingredients or recipe type, and filter through their own pins, or pins found across the site. . (Read Write)
The Best Of Paris Couture Week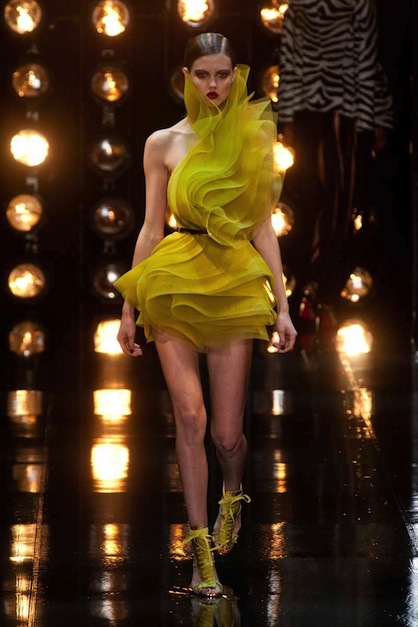 The precursor to Fashion Week, we've been dazzled this week with Paris Couture Week. The looks have ranged from red carpet-worthy gowns to luxurious wedding gowns. Some of our favorites were from Chanel, of course, as well as Armani Prive and Elie Saab. (Elle)
Beyonce & Jay Z To Perform At Grammys
Everyone's favorite diva, Beyonce, already made headlines in December when she surprisingly unveiled her album on iTunes and now we get the treat of watching her perform at the Grammy's. Even better, her hubby Jay Z will be joining her onstage this weekend. There's so many songs we're hoping she sings off the new album, but we'd be happy to see the duo sing Drunk In Love. (She Finds)
Andre Leon Unveils Zappos Magazine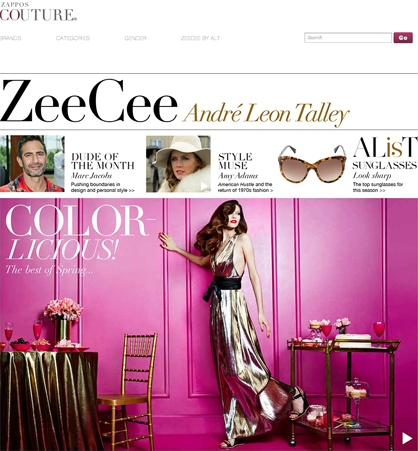 We all knew about Andre Leon Tally joining the e-commerce ranks when he signed on as Zappos' new artistic director. The fruits of his labor has been unveiled, with Zappos' new online magazine, ZeeCee, created by Andre himself. Tally will is also aiding Zappos with buying, so with Fall 2014 buying just around the corner, it'll be nice to see what he curates for the site. (Fashionista)
Theory x Super Bowl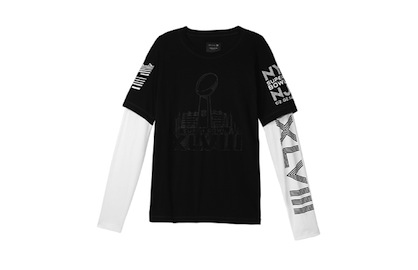 Theory has got your back to help you celebrate the Super Bowl in style. The brand has collaborated with the NFL to produce four designs for the Super Bowl XLVIII on February 2. The shirts are designed in black and white so if you're hoping to go Swiss to your party you're all set. (Complex)
Read more news.
Tagged in: fashion, entertainment, news, social media, news roundup,