Spring 2014: Trends in Jackets
The runways brought out the cool, edgy and bold jacket trends for S/S 14. New York, London, Milan and Paris alike were hitting three key jacket trends you'll want to be wearing: textured, printed and boxy. These layering pieces are making a polishing statement for your spring style.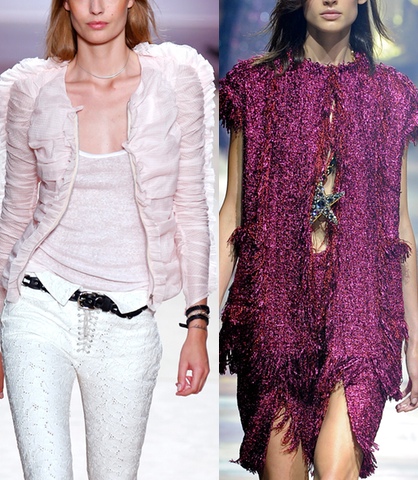 Transitioning into spring is all about finding the perfect fabrications for the fluctuating temperatures. The runways were draped in an abundance of textures. Be on the lookout for extra volume, accentuating a bold shoulder. Ruched sheer fabrics, layers of feathers and tinsel-like metallic fringe created movement and depth to the jackets for spring.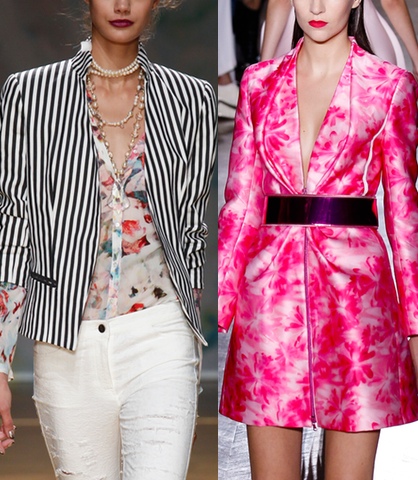 Add in a punch of color and print to your spring jacket. The runway looks were bold and beautiful. Floral, geometric and striped print trends are radiating off of the spring jackets. Throw on a boldly printed jacket for an instant pop of style.
The trending silhouettes for the spring jackets were headed for a boxy shape. Cropped jackets played off the boxy trend with a blunt, dramatic hemline. Sleeves fell straight down the arms, stopping right past the wrist bone. The longer length, cocoon jackets from fall are taking on a new form, squared around the edges. Play off this masculine silhouette with your own feminine touch.
Read more Spring 2014
Tagged in: trends, spring 2014, ss 14, print, runway, jacket,