Italy: How to Spend an Unforgettable Day in Rome
Where to go and what to see in one day
If you find yourself in Rome, with only a day to see the sights, it is possible to see the best the Eternal City has to offer.

It lacks the charm of other cities in Italy, but it is no less thrilling to visit with its blend of cosmopolitan energy and influential art. And in exchange for the casual medieval atmosphere you'll find in Tuscany and Umbria, Rome offers up a smorgasbord of some of the most amazing sights in the world. Where else can you tour the Sistine Chapel to see Michelangelo's breathtaking ceiling and, on the same day, see the Colosseum and other ancient wonders?
Rome is wonderful, but it is vast and it's exhausting. Here's how to do it the smart way.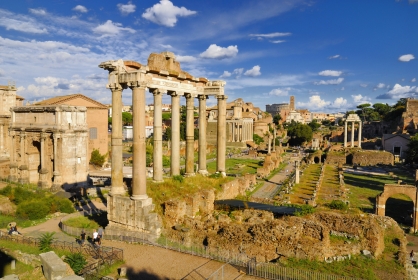 Preparations are key
To make the most of only one day in Rome, the first step is to read as much as you can in guidebooks to get a sense of what matters most to you and your traveling companions.
The streets in ancient Rome are narrow, with parking a nightmare and pedestrian-only streets the norm around many of the best sights. If time is of the essence, you can opt for a golf cart tour that can go into the spots that many cars cannot. Other visitors opt for Segway tours, or even motorized bicycle tours. This way, you'll see plenty of sights without finding yourself burned out at the end of the day.
Make sure that you opt for "skip-the-line" tours whenever possible, because for a few extra euros, you'll be able to save an hour, or more, of waiting in line. Even if you have more than a day in Rome, it's still well worth the time savings. After all, vacation isn't meant for standing in lines.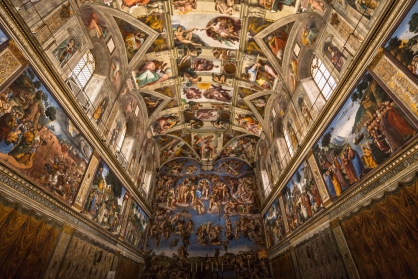 Sistine Chapel vs. the Colosseum
While you can see both the Sistine Chapel and the Colosseum in one day, you're probably better off choosing once versus the other in order to make the most of your time in Italy, unless you opt for City Wonders' Full-Day Vatican and Colosseum Combo Tour, which takes guests to both sites to make the most of their precious time in Rome. The guides at City Wonders are knowledgable and entertaining, so that you feel as if you're touring Rome with well-traveled, smart friends.
If you're trying to save money, one option is to combine a short self-guided walking tour with a half-day tour of whichever site interests you most and fits in with your schedule. Rick Steves describes several walking tours in his Italy 2017 guidebook. A recommended tour is the self-guided Heart of Rome Walk that takes you through some of the most colorful neighborhoods of the city and includes fantastic piazzas with markets and fountains, the Trevi Fountain and the Spanish Steps.
After your self-guided walking tour, if you go that route, consider another tour from City Wonders. This amazing guide company offers 40 different tours in Rome, including a Colosseum Underground Tour with Arena Floor, 3rd Ring, Roman Forum and Palatine Hill that visits areas not open to the general public, including the arena floor, the heights of the third tier, and the underground area of the Colosseum, where gladiators in ancient times prepared before fighting to the death in front of roaring crowds of spectators. It's awe-inspiring to realize what gladiators of Ancient Rome went through before battle.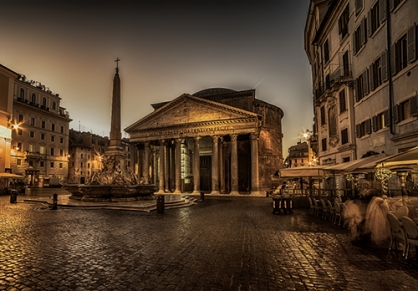 Rome at sunset
There's nothing quite like Rome at sunset. Take yourself on another walking tour, perhaps Rick Steves Dolce Vita Stroll to people watch and view beautiful historical buildings lit up for the evening. Or opt for a Rome ghost and mystery night walking tour that includes tales of a female pope that haunts a bridge and tales of a notorious mass murderer.
Whatever you choose to do in Rome, you'll leave with a new appreciation for Roman customs and culture and a broader sense of the importance of the role Rome played in ancient times.