How to Pack Your Carry-on Like a Pro
Here's how to avoid checking a bag
When you travel, you don't want to be that girl lugging two suitcases and a carry-on bag. That's an awkward and clumsy way to travel. Learn to pack your carry-on bag like a pro, and you can avoid the necessity of checking luggage in most instances.
Here are the tips from travel experts on how to properly pack that carry-on bag.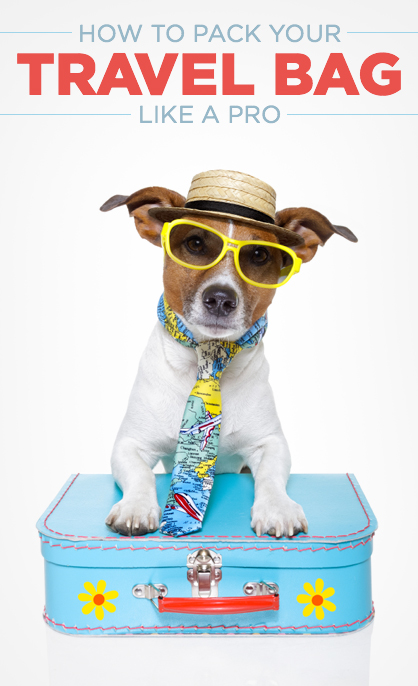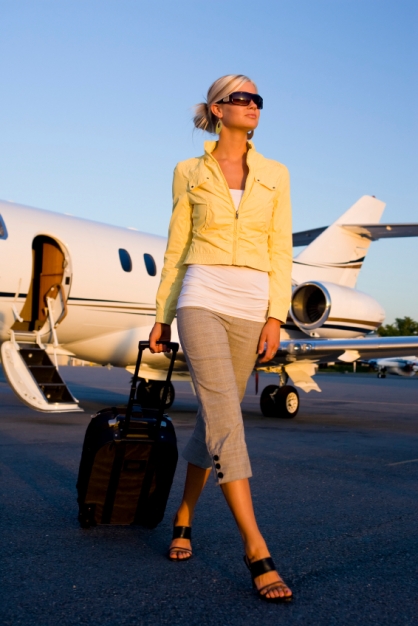 Choose the right bag
First and foremost, pick the right travel bag to use as a carry on. Passengers on domestic flights are limited to one carry-on bag not to exceed 45 linear inches (e.g. length (22") + width (14") + height (9")) plus one personal item (e.g. tote, purse or briefcase). European carriers have smaller overhead cabin bins and 20" in length is their standard for wheeled luggage. Measure your bag carefully, including wheels and handle. If you pack in the exterior pockets, your bag may be rejected by the airline "sizer box," so be sure to allow for an expanded size when measuring, said Leslie Willmott, spokesperson and packing expert and author of the Smart Packing "Tips for Travelers" e-newsletter and founder of Smart Women on the Go.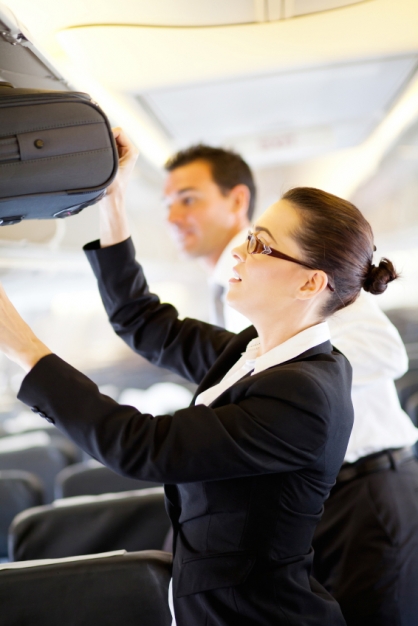 Packing tips
"You need to be able to lift the bag into the overhead rack (do not count on the flight attendant or your seat mate to do this for you). Here are a few tips on how to keep your wardrobe light," Willmott said.
Willmott's tips:
Limit your wardrobe: Pack interchangeable pieces based on one neutral color and plan to wear each piece more than once. Tops are lighter than bottoms - I pack two pairs of pants with four to six tops for one week. Consider versatile items that can do double duty, such as a blouse that also be worn as a jacket over a camisole. Add scarves or jewelry for versatility.
Choose items that pack small: A merino wool sweater packs smaller than a fleece pullover; micro-fiber slacks pack smaller than jeans; flats pack smaller than heels. Several lighter weight layers are as warm but pack smaller than a bulky jacket or coat.
Exercise shoe control: Shoes can be the heaviest and bulkiest items in your bag. Take no more than three pair of shoes. Travel in one pair and pack the others.
Minimize cosmetics and toiletries by taking only the amount needed for the trip. Transfer favorites into small travel containers. Save the skin care and cosmetics samples you get as "gift with purchase" for traveling - it's a good time to try new products. Choose combination products: shampoo/conditioner; moisturizer/sunscreen; sunscreen/insect repellent.
Look for items that are not liquid, gel, lotion or aerosol so they don't have to comply with the TSA "3-1-1" quart zip-top bag: stick deodorant instead of roll-on; powder makeup instead of liquid, single use towelettes of sunscreen, nail polish remover, or hand sanitizer in place of liquids.
For those cosmetics and toiletries that must comply with the 3-1-1 rule, I carry them in a quart-size zip-top baggie tucked into my tote for easy retrieval at security check-in.
Pack so that all contents can be easily examined. Packing cubes are great for organizing items, but zip-top plastic bags, available in several sizes, are the lightest "containers" you can use to group items together.
For tighter packing, squeeze the air out before sealing. These see-through containers make security checks go faster - screeners can view the contents without opening each bag. And if your bag is opened, the inspector is not handling your undies directly.

Clear plastic veggie bags from the grocery store are ideal for covering shoes before tucking them into your suitcase. One shoe per bag separates them for easier packing while keeping the shoes from touching clothing. The clear plastic enables the TSA agent to see your shoes if your bag is searched.
Make use of every inch of real estate in your bag. Fill shoes with rolled up socks, hose, belts, or jewelry in a soft pouch. Roll casual knit clothes and tuck them into the "valleys" created inside the bag by the handle assembly.
Place heavy shoes at the base to keep the overall weight balanced.
Never pack heavy items, such as shoes, in the lid of a roll-aboard or spinner bag as the bag may topple over when zipped and placed upright.

Always be prepared to check your bag. Overhead space can fill up quickly on smaller aircraft. Put anything you will need during the flight in a "too-small-to-question" tote bag or briefcase along with any valuables.

Add substantial ID tags, not the flimsy paper tags issued by the airlines. Label your bags on the inside too.
Pack smart
"Most airlines allow passengers to bring a small item, such as a purse or laptop bag, in addition to a carry-on. I usually bring a backpack, which can hold far more than a purse. And if I need a purse too, I fold it up inside," said Sarah Schlichter, senior editor of Independent Traveler. Schlichter shares more tips at Independent Traveler on how to pack light every time.
For families, packing a carry-on like a pro can be even more challenging. Here's a guide to Packing the Ultimate Carry-On for Families that is broken down into different age groups, as necessities vary by age.
Whatever you do, pack your carry-on right and you'll make your trip far easily than if you overpack to begin with. Now, you'll just have to figure out what to do with all those souvenirs and trinkets you buy during your trip.