Adventure travel: Six vacations with kick
Fun. Excitement. Adventure. For your next trip, consider something that really has zing. From a biking wildlife safari in Africa to helping disadvantaged children in India, LadyLUX has compiled a list of six adventure travel options that will take you away on a really unique experience. And one of the best parts is that each vacation makes a difference in distinct ways, benefitting the environment and local economy. So whether you're looking for something cultural, physically engaging or volunteer orientated, we guarantee we've covered it all to meet your individual desires.
Adventure in Ecuador/the Amazon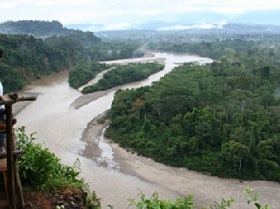 This small group adventure allows you to experience the Amazon rainforest up close and personal. Spend 16 unforgettable days in Ecuador, from the heights of the Andes to the history and colonial district city of Quito to the heart of the tropical jungle, where you'll discover the flora and fauna—bears, monkeys, toucans and more—with an exploratory canoe ride.
Have a chance to truly come into contact with the real culture by staying with a local Quichua family. Finish off the fun by browsing the Otavalo market for some handicrafts and relaxing in a mountain mineral hot spring at an unspoiled small town in the cloud forest. For the more fearless, there is an optional whitewater rafting trip, as well as a chance to go horseback riding, hiking and climbing. Spend a couple of days in the "Avenue of Volcanoes," see the nearby Inca ruins and stay in a 400-year-old hacienda nestled at the base of Cayambe Volcano.
How this holiday makes a difference: Environmental impact is minimized through local transportation and staying in locally owned hotels. Local guides means you get the inside scoop on the local culture, history, plants and wildlife, plus the chance to get to know a Quichua family and their lifestyle and customs. The trip will also teach you about traditional hunting practices and the uses of tropical plants. Some proceeds have gone toward building a community school and various community development projects in the area.
Click here for more information. From Responsibletravel.com.
Culture in China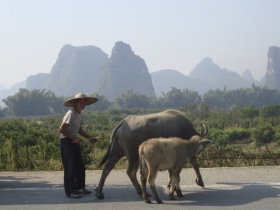 Discover the culture of imperial China on this vacation, through the monumental monuments of Beijing, the Terracotta Warriors, the mosques of Xi'an and the charming canals of Tongli. The adventure kicks off with three days of seeing the sights in Beijing: the Forbidden City, Tiananmen Square, Hutongs, Temple of Heaven and Summer Palace, culminating in a visit to the Great Wall.
Then get out of the city to uncover the tranquil countryside and beautiful landscapes of Yangshuo, where you will have the opportunity to take a bamboo raft trip. Next, head to Shanghai and see life in the 21st century, including the Jade Buddha Temple and Shanghai Museum. The trip offers a fantastic opportunity to experience Chinese culture, traditions and cuisine.
How this holiday makes a difference: Tour guides and operators are local. All accommodations are not only Chinese owned and run, but make an effort to be sustainable through practices such as not changing linens every day and lights that turn off automatically. The trip is designed to foster cross cultural understanding and to provide money to the local community.
Click here for more information. From Responsibletravel.com.
Volunteering in India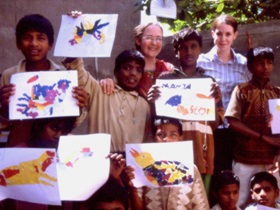 This is trip to India is not just a vacation, but a chance to make a difference. Experience India in a whole new way – the cultural diversity, the history and the tragic poverty – by volunteering a center for poor children. You will work closely with disadvantaged children in Goa, helping to provide free shelter, clothes, food, education and health care, giving kids with challenged backgrounds a brighter future. Founded in 1984, the center consists of a day care, a homeless shelter, a children's education component, and a health care unit for the sick. Spend your days looking after 3- to 5-year-olds, teaching English and engaging the children in fun activities. The trip also lets you squeeze in some time exploring Goa, which boasts beautiful beaches, large markets and tasty food.
How this holiday makes a difference: You can help provide a better future to children by mentoring them and teaching them important skills. The center has limited resources, and every contribution you make goes a long way. Trip fees include providing two children with school uniforms and books through the Big Giving program.
Click here for more information. From Responsibletravel.com.
Cycling in South Africa and Botswana on an animal safari

This adventurous mountain biking holiday takes you on a tour of South Africa and Botswana, a journey you will never forget. From highland peaks to forested valleys, you will cycle along ancient elephant trials and sleep under the stars in the wilderness.
Enjoy the pristine wilds with sparkling streams and local animals while you mountain bike along rocky crests, savanna, wooded floodplains and winding valley trails. The tour includes plenty of stops to catch the stunning surroundings, and you may be able to encounter wildlife up close, such as baboons, reedbuck, jackal and eland. You will definitely view the big game at the Northern Tuli Game Reserve—wildebeest, zebras, giraffes, elephants – and perhaps get a glimpse of lions and leopards. To ensure your safety, two armed guards will accompany the tour and a backup vehicle is there just in case.
The journey also stops at the historic gold mining town of Pilgrim's Rest, where you can experience what life was like in the 1800s. Be prepared to bike for 30 to 50 km per day, cook your food on open fires and use hot water bucket showers.
How this holiday makes a difference: The program provides much-needed income for the management of this gorgeous wilderness. Through low-impact mountain biking tours, these trips have allowed for an alternative and sustainable land use, while relying on bikes minimizes vehicle travel. Employees are local disadvantaged individuals, who are provided with training and skills development concerning guiding, first aid, bike maintenance, food preparation and hospitality. Finally, the Trees4Bikes project raises funds to provide local schoolchildren with bikes so they can journey to school.
Click here for more information. From Responsibletravel.com.
Luxury Beach Vacation in Mozambique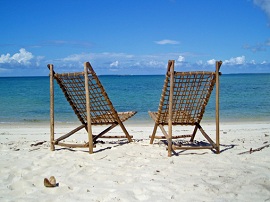 Relax and be pampered on this luxury beach vacation to Mozambique's Quirimbas Archipelago. This network of coral islands lined with pristine beach and coral reefs is virtually unexplored. Experiment with a variety of ocean activities, including snorkeling and diving amid the tropical fish and beautiful coral, and prime game fishing. You will stay at a luxe beach bandas, Swahili word for "hut," having direct access to stunning white beaches and private ocean views. Stroll around in the nearby national park and try sunset dhow (a traditional Arab boat) trips.
From there, you will journey to Ibo Island, a historical area with colonial buildings, such as churches, mansions and a fort where silversmiths are still at work today fashioning traditional intricate jewelry using ancient Arab techniques. Here you will reside in a renovated mansion, where you will have your own suite with private veranda. The lodge is perfect for unwinding, or for getting active with historical tours, mangrove trips, sea kayaking, fly fishing or traditional massage.
How this holiday makes a difference: Both lodges selected were chosen for their commitment to responsible travel in the Quirimbas National Park and employ staff from the surrounding community. This vacation also supports traditional silversmiths in continuing in their craft. Lastly, the lodges operate programs to support research on turtles and to protect them from illegal harvesting. The goal is to provide alternatives to turtle hunting for the community by growing the tourism in the area.
Click here for more information. From Responsibletravel.com.
Dolphin-watching in Scotland (short trip)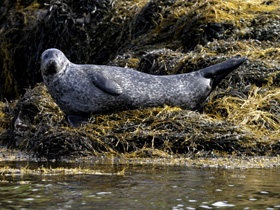 In beautiful Northern Scotland, the chance to check out dolphins in their natural habitat awaits you. Journey to the historical conservation town of Cromarty, referred to as the jewel of the Black Isle and considered one of the most stunning small towns in the Highlands. There you'll be able to enjoy both boat and land-based dolphin watching, all the while learning about these amazing creatures. The Whale and Dolphin Conservation Society, located in Cromarty, boasts many researchers who study the dolphin population. You will be able to meet the staff, who will educate you about the area's wildlife and take you on a tour of a reserve full of otters, seals and ospreys. End the day on a boat trip to track down some dolphins in their natural ocean environment. The vacation also lets you experience some history as you stay in a gorgeous converted 18th-century brewery, located very close to the sea and what the town has to offer: cafes, shops, museums and the charming harbor.
How this holiday makes a difference: This trip is designed to protect the local marine environment for the future. A number of organizations have been able to conduct research through this program. It is hoped that when people are exposed to animals in their natural habitat, visitors will gain a sense of stewardship and make more sustainable choices. You also will be financially aiding the conservation work of the Whale and Dolphin Conservation Society.
Click here for more information. From Responsibletravel.com.
Tagged in: travel, vacation, china, amazon, trip, ecuador, india, adventure, botswana, south africa, scotland, mozambique,