How to Not Be Forgettable to Men
Here's how to make an impact
When you meet a guy for the first time, you want to make an impact. You want him to remember you, and, whether you want to go out with him again or not, you also want to be the one to make that decision. It's not about being someone you're not, but instead, it's about presenting yourself in the best light and finding the guy who you want to be with, and not accidentally skipping past those who might be a good partner.
So with that in mind, here are tips on how to make an impression and not be forgettable to men.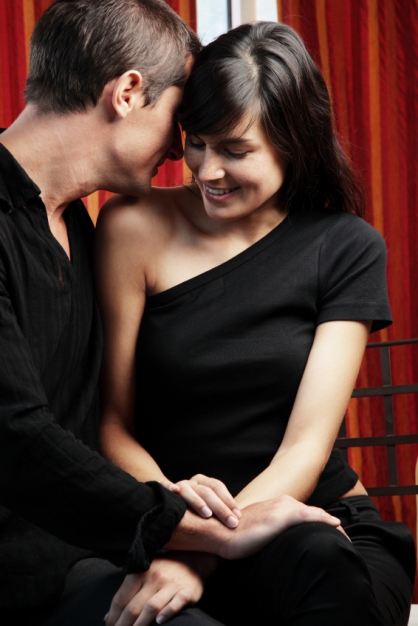 Men are visual creatures
"Men are very visual, so, a well dressed women wearing red lipstick is always stand out among the crowd. It conjures up Hollywood glamour," said Katherine Niefeld, president of Blink Public Relations.

"Smelling great is a must. Research the best selling perfumes, because this means a large number of people like the scent. Then, try a couple on your skin to see which one suits you best. We all love being around people who smell good," she said.
What you wear also matters. "Do not dress for your girlfriends. Often we dress to impress other women but that is a mistake if the objective is to be unforgettable to men. Take the time to change your at the office look for an after work activity," she said.

And remember, nothing is more sexy than inner confidence. But remember, "there is a difference between being arrogant and aloof. You want to exude an inner confidence that still allows you to be approachable," Niefeld said. "Lastly, have a good sense of humor about yourself and others. Be self-deprecating to put people at ease."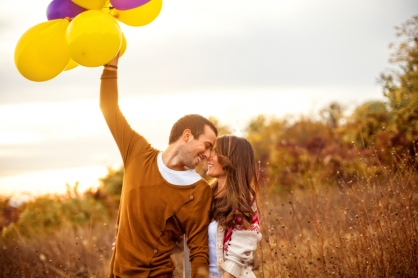 Here's how to get his attention
April Davis with Cupid's Cronies said, "I am always talking my clients about how they need to make the time they do spend with their date as fun and interesting possible, which will lead to him wanting a second date."
Here are Davis' tips:
Ask interesting questions that will be thought provoking and will open yourself and them up to each other. This will lead you to both be more vulnerable, which makes you feel more connected to the other person.
Do some kind of activity based date, something different than the same old dinner or drinks date.
Be spontaneous and break the norm. Reveal something unique and surprising about yourself and/or suggest you two do something that's totally different while your together. (On my first date with my husband we drove to my place and I showed him my garage, which had four motorcycles in it, then we went to the strip club (his first time) to eat a late night appetizer of edamame. These were both suggested by me.)
Challenge him. Many guys love a challenge. It can be something physical or simply taking a different position on one of his opinions.
Be unique and interesting. If all you do at night is go home and watch TV, which is boring, then that's all you're ever going to attract. Like attracts like and nobody amazing sat on the couch every night.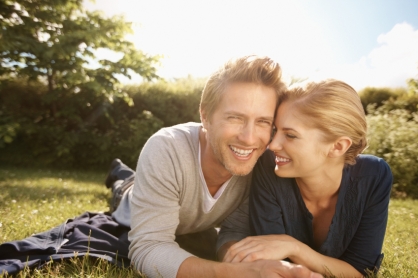 Be memorable
Jennifer Rhodes, a psychologist and founder and CEO of Rapport Relationships, said, "Every day I hear women discuss their feeling of invisibility and lack of opportunity for second dates or beyond. They are frustrated and sad. Often lamenting that they stink at dating. They have read a multitude of self-help books. These smart and successful women continue to beat themselves up to find out what they are doing wrong."
Dr. Rhodes gives an example: "Melanie, a 42-year-old attractive fitness professional with a previous career in business who speaks two languages and has an MBA, asked me why the guy she went on a date with last prior simply did not call her. She went on a tirade about his rudeness and how she would expect a man in his 40's to be more open. While of course I wanted to join in her complaining but I also wanted to know what she found memorable about him. Why was he so special? Turns out there wasn't much to remember. Melanie did not have a great time on the date. She was just upset he hadn't called. We agreed that it was best to move on."

"The truth is we often make up our mind abut whether we would like to see someone again in less than 10 seconds. As women, we try to play it safe by following his lead rather than simply being who we are. To become memorable you must be emotionally open and appropriately vulnerable and demonstrate open body language. Women need to be playful. When men see women as both open minded and open with their body language, they are often relieved that they are meeting someone fresh and exciting. Playing too coy or too safe can ruin opportunities for smart, successful women and negatively reinforce the myth that they are undesirable and, hence, forgettable," Dr. Rhodes said.
Remember to be confident. "Confidence in who you are as a woman and in your decisions of who you choose to date is incredibly sexy and often noted by men," Dr. Rhodes said.