Perfect Winter Date Ideas
Spend a day in the snow with your sweetheart
Winter is the perfect time to go on a romantic date with your sweetheart. Bundle up and go on a sleigh ride, or make a snowman together in the snow. No matter your choice, you're sure to have fun during this special season with your sweetheart and a thermos of hot chocolate packed in your tote.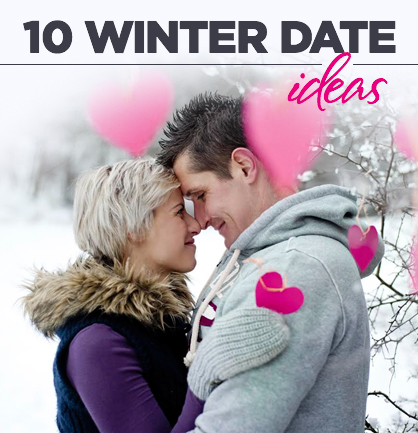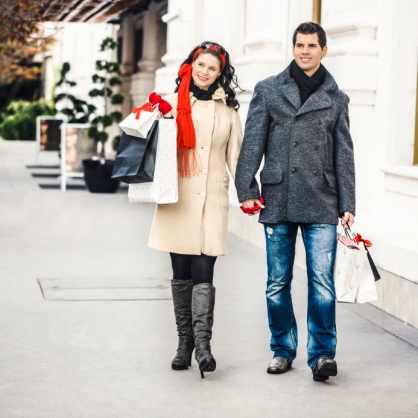 Go Shopping
It's fun to shop at any time, but taking your guy along for a holiday shopping trip adds a romantic boost to the day. And don't forget to take notes when you see him eyeing a cashmere sweater or surfboard - you'll want to know exactly what to get him for his holiday gift!
Christmas Light Tour
There's innate romance in the holiday season, and the perfect inexpensive date is an evening out touring your local Christmas light displays. Find a special, out-of-the-way neighborhood that he hasn't seen before, or visit a nearby city to see how they've decorated their town square for the season.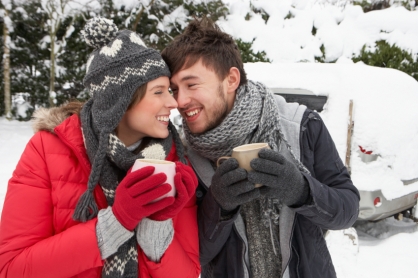 Winter Walk
Take a thermos of hot chocolate on a winter walk and you'll be set. After viewing the snowy scenes, you can find a cozy bench to sit and snuggle on.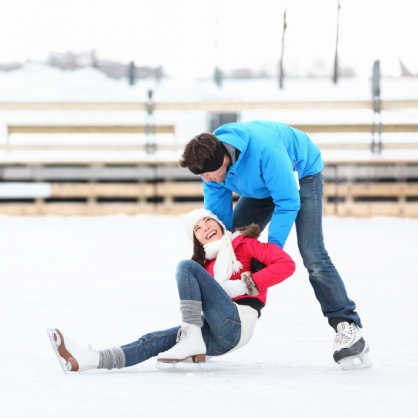 Ice Skating
Haven't been ice skating since you were a kid? It's time to try it again. And don't worry - if you fall, he'll be there to pick you up.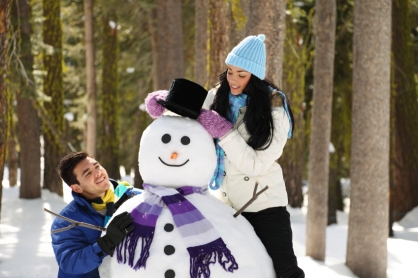 Build a Snowman
Channel your inner child and build a snowman together. See who can roll their snowballs the fastest. There's nothing like a little competitive spirit to get a guy going.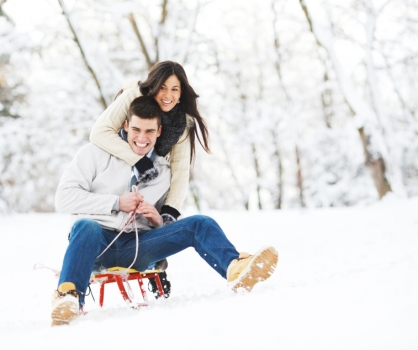 Snow Sledding
What's better than going sledding as a kid? Trying it again as an adult! Grab a sled big enough for two, and enjoy.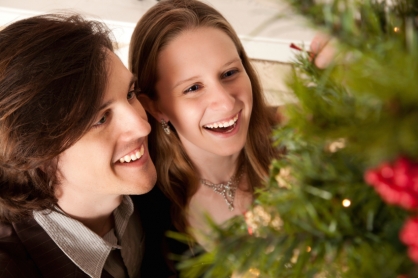 Decorate the Tree
Pour the eggnog, light the fire, and enjoy a romantic evening at home decorating your Christmas tree.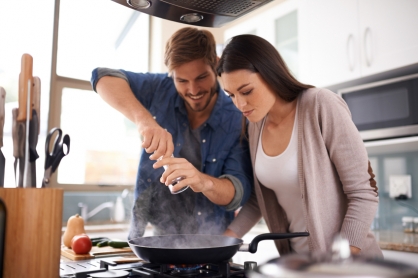 Make Dinner Together
It's always fun to make dinner together. Even if one, or both, of you aren't gourmet cooks, there's always an easy recipe that you can discover together.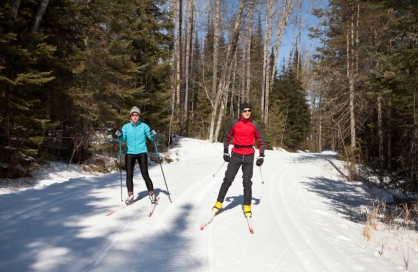 Cross-Country Skiing
Pack a picnic and enjoy a day of cross-country skiing. It's one of the best exercises to tone your legs and one of the most fun.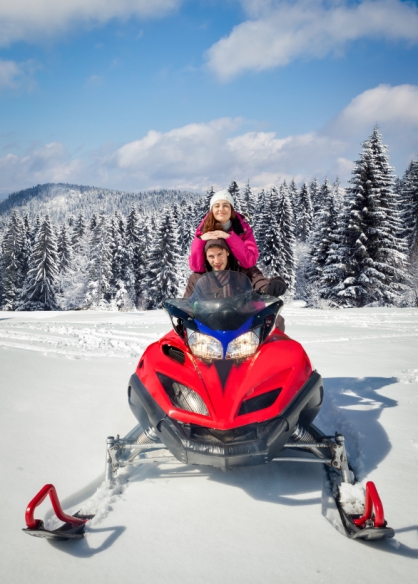 Take a Snowmobile Ride
The thrill of speeding along in a snowmobile will energize you both and make for an exciting date. But don't let him do all the driving - you need to take a turn at the steering wheel, too.
Tagged in: dating, winter, date ideas, winter fun,