How to Host Your First Thanksgiving Together
Don't get lost in the details
When you're living together as a new couple, hosting your first Thanksgiving together is a big deal. You want to do it right, and impress your extended family, but you also don't want to overdo it and spend hours in the kitchen instead of with your guests.
Here are tips from the experts on how to host your first Thanksgiving. And remember – glitches happen. Whatever happens, whether the rolls burn or the turkey is dry, remember that your friends and family are there to be with you and enjoy the day.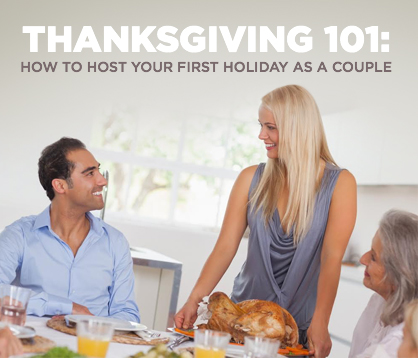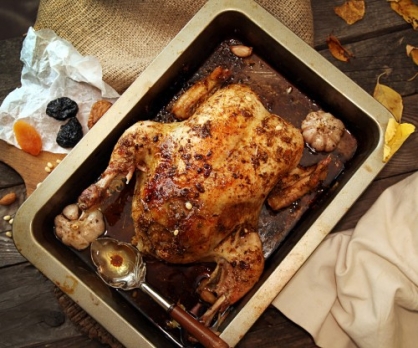 It's all in the details
Who to invite? Food blogger Bernard Meyer said to limit it to family and very close friends. "If you don't have a lot of space, keep it quite minimal. Invite just 4-6 people. If you have more space, go ahead and invite up to 10 people. Although it seems like a lot, when you start making your Thanksgiving meals, you'll find that there's actually quite a lot of food," he said.
And don't try to do it all. You're presumably inviting close friends and family, so ahead and ask your guests to each bring a dish, and be sure and specify whether you need a side dish or a dessert. If all you do is roast a perfectly golden turkey, then you've done enough.
It's absolutely acceptable to ask guests to bring a dish. According to a national survey by Honeysuckle White turkey, only one in five Americans prepare all the food served for a meal they host.
"As the host, you're probably trying your hand at turkey for the first time. Don't underestimate how huge of a task this is. The bird requires hours of prep and cook time, and is messy. Plus, once it comes out of the oven, you're in for a good 45 minutes of carving and gravy making, which makes the timing of heating up the rest of the dishes quite tricky," said Erin Vaughen at Vinley Market.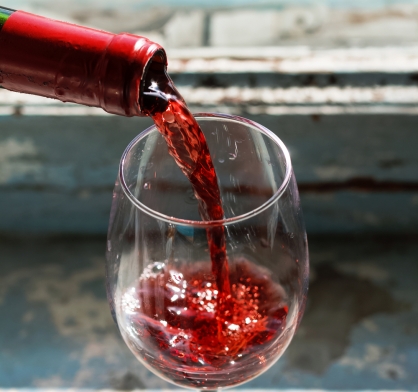 Find the right wine
Having just the right wine is essential. Thanksgiving foods are typically rich and heavy, so keep that in mind when choosing a wine, Vaughen said.
"My advice is to have few bottles of Old World white wines on the table to keep your palates clean. White wines from Europe, and particularly from colder regions like France, Austria, Hungary and Germany, tend to be much more acidic. This is because the grapes are grown in colder regions so they don't ripen as much as grapes do in Mediterranean climates. The austere qualities of Chablis, Grüner Veltliner, and white wines from the Loire Valley in France will cut through the richness of the food and will refresh your palate with every sip," she said.
If you prefer red, then opt for a Pinot Noir or a Gamay. "You can find excellent old world or new world options that compliment your table perfectly. That's because the strong acidity in these wines can keep up with the sugar, fat and sweet spice on your table," she said.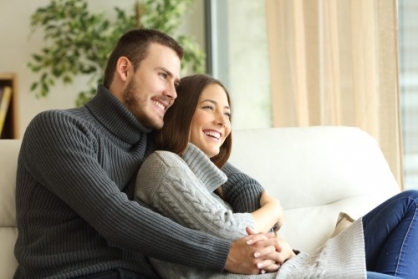 Laugh off any potential disasters
Everyone makes mistakes. A now legendary tale involves former President Calvin Coolidge and his wife. They entertained friends at a Thanksgiving dinner in their Northhampton, Mass. home. The maid entered the dining room with a magnificent, golden-brown turkey. As she walked in, she slipped and fell, with the turkey falling onto the floor.
But Mrs. Coolidge simply said, "Never mind, Mary. Just take this turkey back to the kitchen and bring in the other one."
Of course, there was only one turkey. But the guests didn't know that. When Mary returned a few minutes later with the "new" turkey, no one was any the wiser and the Thanksgiving meal progressed.
So whatever happens, take it in stride and remember that in a few years, you'll look back on your first Thanksgiving together and smile at the memories.