5 Easy Ideas for Thanksgiving Appetizers
Thanksgiving is just a few days away and as the frantic holiday season sets in, let us make your life a little bit easier. Whether you're hosting dinner in your home or going somewhere for the holiday meal, simple appetizers are a good way to keep hunger at bay while the aroma of turkey and stuffing fill the air. Short on time? Not a problem. These five recipes are quick and easy.
Sweet Potato Bites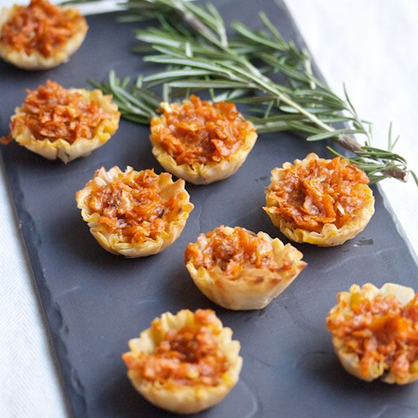 Using pre-made mini phyllo dough shells, no one has to know how simple it is to make these sweet potato bites. Fill the shells with cubes of brie and seasoned grated sweet potatoes and bake for 10 minutes. Thyme, garlic and paprika combine to create a flavorful starter.
Pumpkin Bruschetta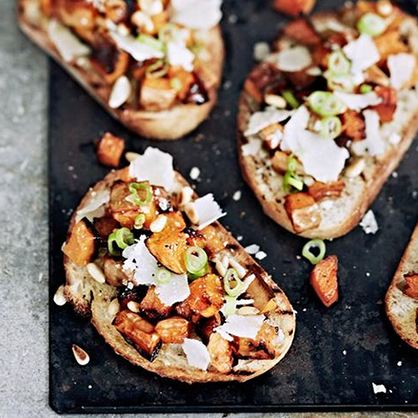 Give your Thanksgiving menu an Italian twist with harvest-inspired pumpkin bruschetta. Mix cubes of pumpkin with olive oil, Parmesan cheese and pine nuts for a light bite before the main event. Top with spring onions and balsamic syrup.
Spiced Pumpkin Dip (Photo Courtesy of Sarah Tuck)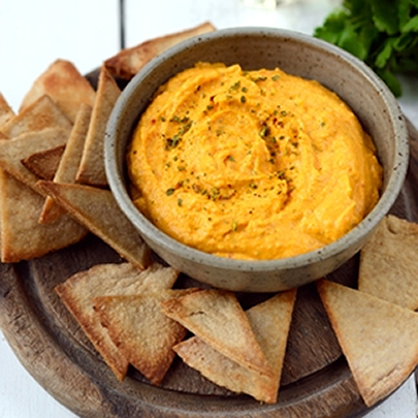 Creamy, simple and a crowd pleaser, there's nothing like a little spiced pumpkin dip from Simon Gault to kick off the festivities. Anyone with a blender can make this easy dip, and we're guessing it may become a new Thanksgiving tradition. Serve with pita chips, crackers or a crudité platter.
Cranberry Crostinis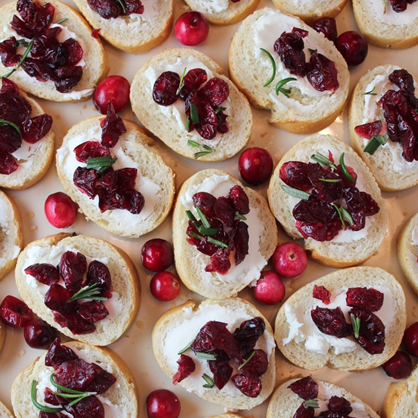 For a festive and foolproof appetizer your guests are sure to love, try this cranberry crostini recipe. The combination of goat cheese and cranberries creates a delicious sweet bite while a sprinkle of rosemary adds a fresh herb flavor. Keep this recipe handy for other holiday gatherings this year.
Prosciutto Wrapped Green Beans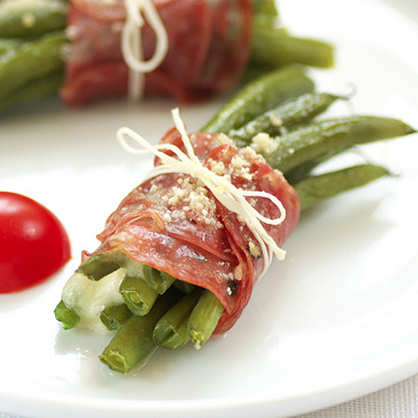 It doesn't get much easier than bacon wrapped green beans. Brushed with a sweet sauce made from brown sugar, butter, garlic and soy sauce, these little bundles can be chopped into bite size portions. They're perfect for guests who eat gluten-free.
See more Thanksgiving Recipes
Tagged in: food, recipes, holiday 2013, thanksgiving, appetizers,