How to Dress for a Music Festival
The definitive guide
Fashion has become as important as the music at the outdoor festivals around the country. Here's your definitive guide as to what to wear to ensure that you look as fashionable as possible while still staying comfortable at an outdoor music festival.
Of course, it's easy to throw on shorts, a T-shirt and sandals. But who does that anymore? Instead, opt to flaunt your fashionable flair and look cool as heck while you do it. These tips will help you dress and look like you've been to plenty of music festivals before, even if it's your very first.
Rock on.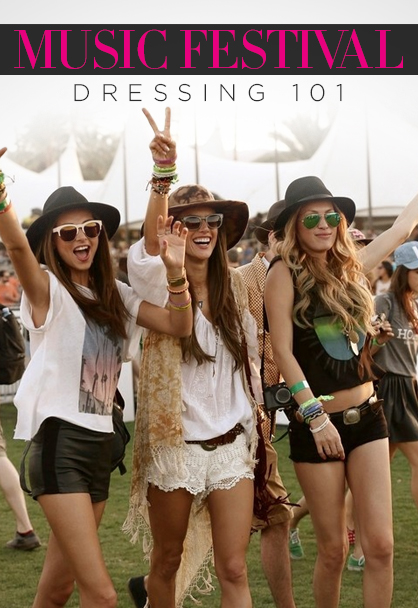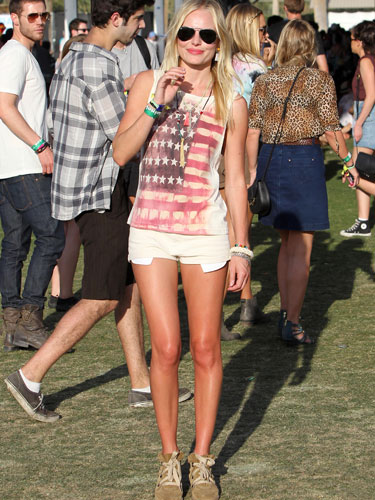 Go for an all-American flag print and pair with white shorts for a retro look.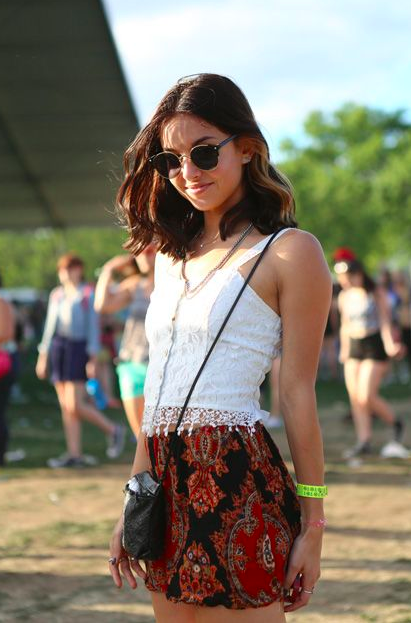 A feminine fringed tank paired with a print skirt, is an easy way to stay cool while looking even cooler.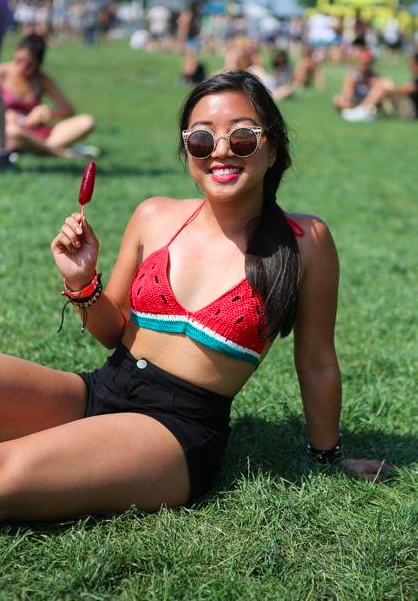 Who would have thought a crochet watermelon bikini top would work? But it definitely does.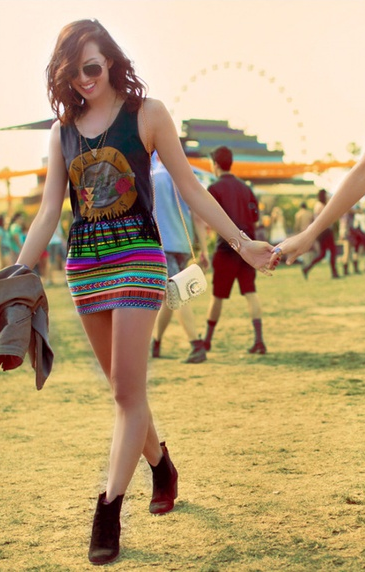 You can't go wrong with a vintage rock tank.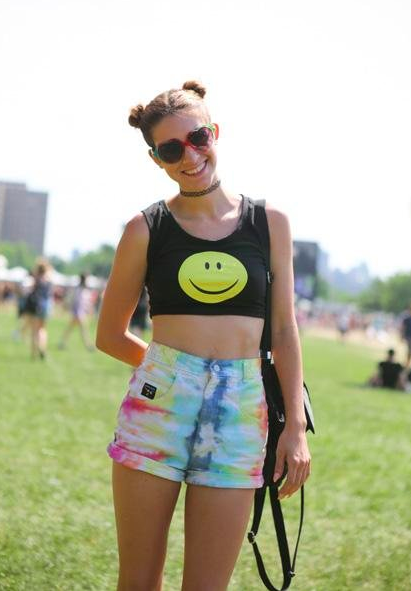 Pair a crop top and high-waisted shorts for the perfect proportions.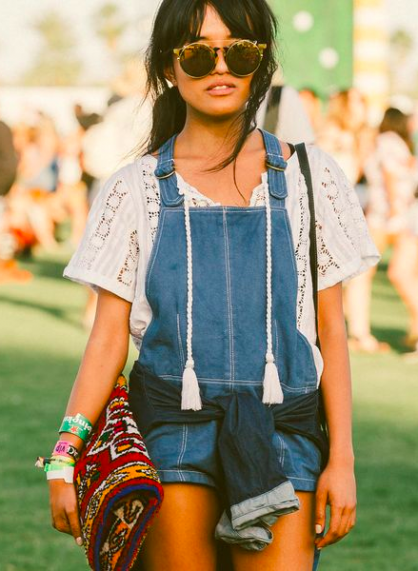 This festival goer knows how to pair denim shortalls with the right accessories.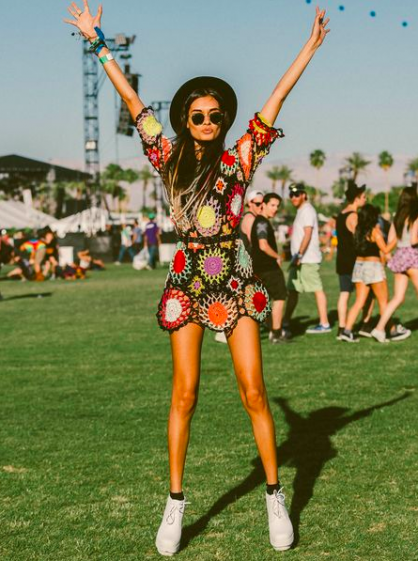 Never underestimate the power of crochet at a music festival.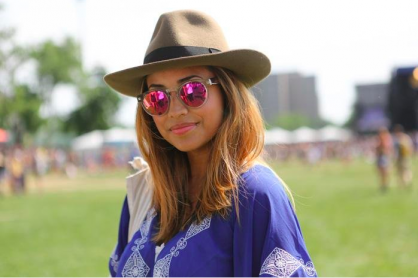 Block the sun from your eyes while looking cowgirl chic.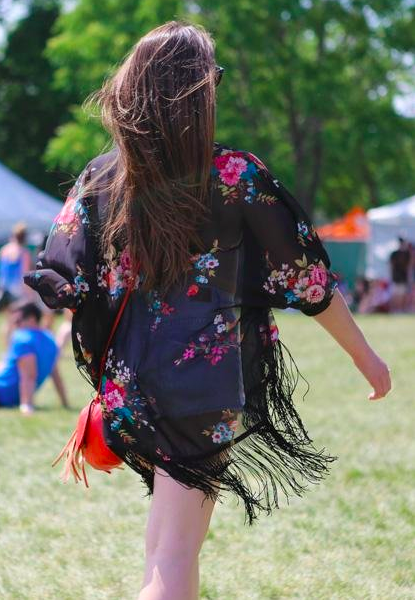 Make sure you look stylish and fashionable from the back, too. And yes, you can do floral and fringe.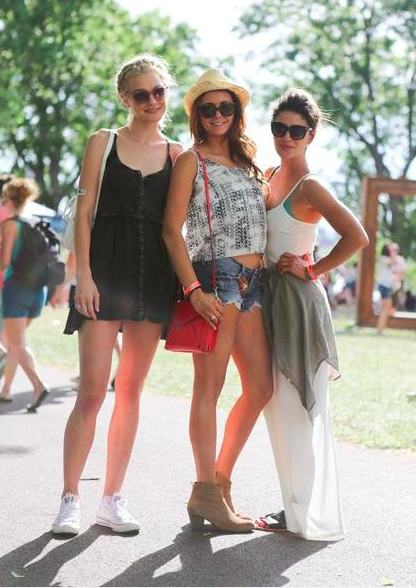 Familiar faces are fun to spot at festivals. Here is Jessica Stam on the left and Nina Dobrev in the middle, showing off how a trio of friends get fashion right.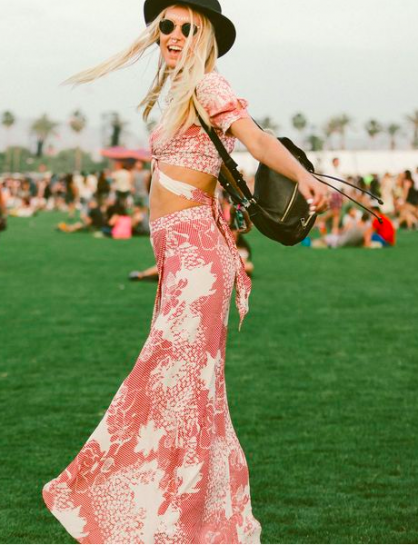 A backpack purse makes the day easier for toting around all of your must-have beauty essentials.