How To Host A Mardi Gras Party
The country's biggest party is next week and we've got the how-to on how to celebrate the big day. Mardi Gras is the best excuse to invite friends over for a good time and indulgence before you have to get your act together the next day. Get prepared for some Cajun food, strong drinks and festive decor.
Mardi Gras Cupcakes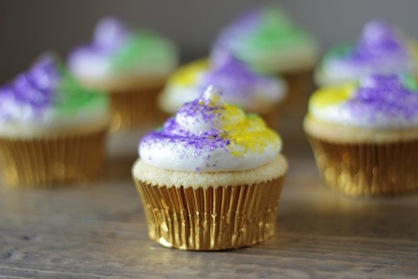 Mardi Gras is often celebrated with a sweet indulgence known as King Cake. It's easy to dress up a cupcake for a festive occasion, and it's even easier when the occasion has a particular trademark flavor. This recipe for the sweet treat is a lightened-up version that includes a tasty cream cheese buttercream frosting.
Glitter Balloons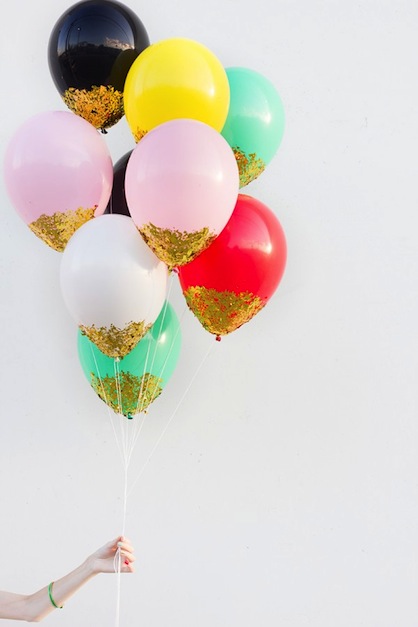 Glitter is a must if you're throwing a party for Mardi Gras and this DIY is the perfect glitter addition. For a different take, pick up balloons and glitter in the traditional colors of Mardi Gras. Mix it up with gold, purple and green and you've got yourself an easy and festive decor.
Masquerade Mask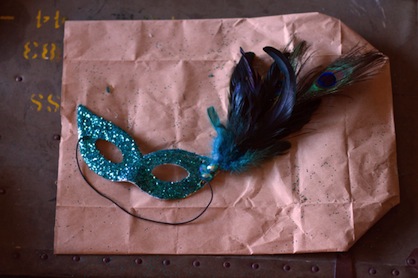 You can't have a Mardi Gras party without a mask. Another DIY is in order, as we like the idea of making your own unique mask. Get creative and have fun with this one, adding as much glitter and feathers as your heart desires. You can find all the items at your local craft store.
Cake-tini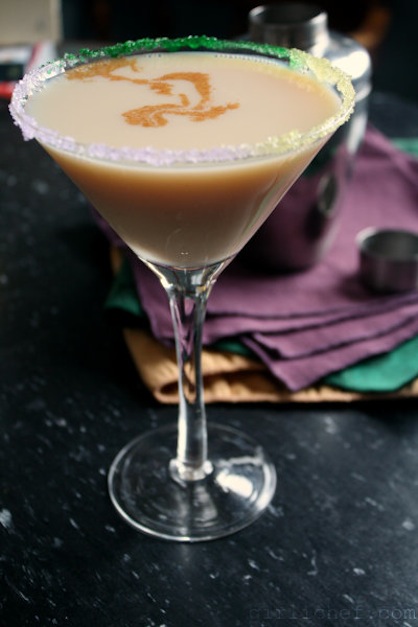 A party isn't complete if you don't have a signature drink to offer guests. We suggest this cake-tini that's both sweet and another take on the holiday's official treat: King Cake. Extra points if you include colored sugar for the rim of the glasses, because why shouldn't you go all out?
Beaded Coasters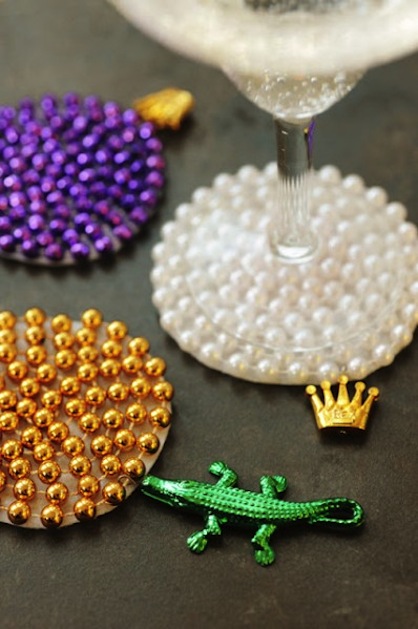 Add these easy-to-DIY coasters to your party for another festive touch. Everyone knows Mardi Gras is famous for handing out beads, so take notice of this with making beaded coasters for your guests. Another DIY with easy-to-find items and a unique way to showcase the decor of your party.
Crawfish Beignets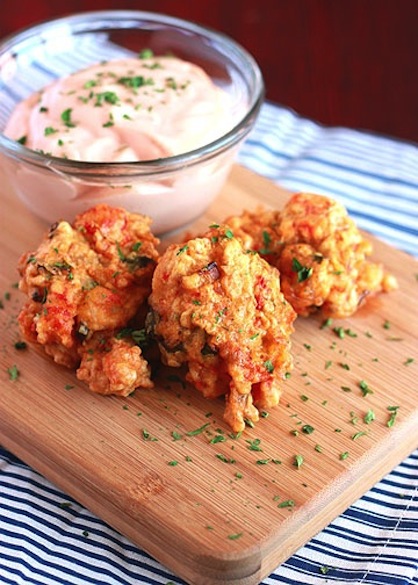 New Orleans is known for beignets, a tasty and often sweet French treat. Though King Cake takes the place as the dessert of Mardi Gras, you can still include this delicious treat at your party. Since Louisiana is also known for their indulgence in crawfish, combine both into one terrific appetizer complete with Cajun dipping sauce.
Beads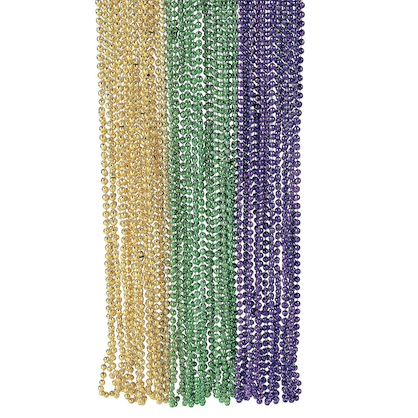 Add the finishing touch to your party with the obvious party favor - beads. Both affordable and festive, it's not a Mardi Gras party without some beads. Pass them out to guests and have a good time celebrating the day.
Read more Entertaining Ideas.
Tagged in: home, entertaining, decorating, party, hosting,