LUX Home: 10 Holiday Entertaining Must-Haves
It's the most wonderful time of the year – to throw a party, that is. Put your best hostess foot forward this holiday season with the proper equipment for an elegant and classy affair. From table settings to champagne flutes, here are 10 entertaining must-haves.
Beverage Tub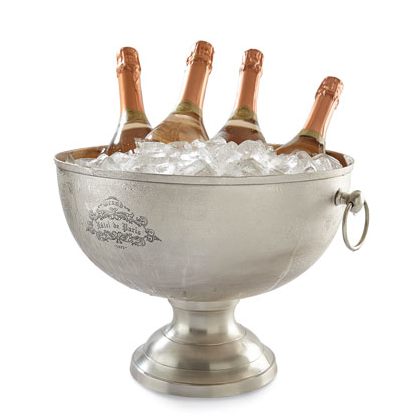 Keep bubbly and beverages cool at your elegant holiday soiree with the "Grand Hotel de Paris" beverage tub from Neiman Marcus. Finished in a pewter coating, it can also serve as a punch bowl.
Wine Charms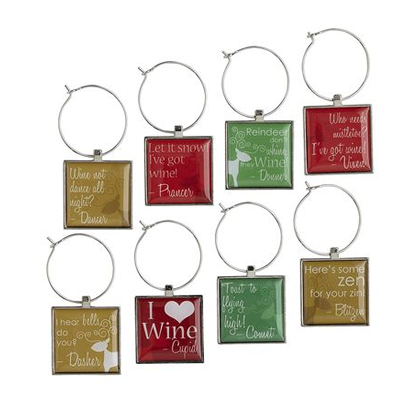 No need to guess which glass of wine is yours by the lipstick. These reindeer wine charms are festive and functional. Complete with eight different quotes and signed by one of Santa's reindeer.
Chip & Dip Server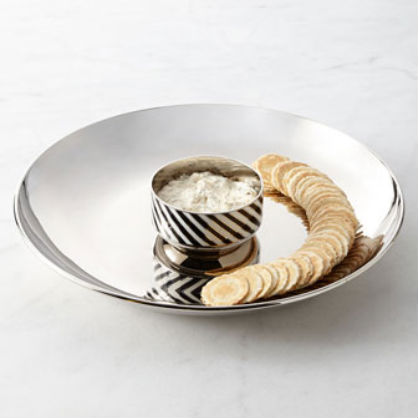 Your chips or veggie display just got a whole lot classier with the addition of this chip and dip server. Sleek and stylish, this nickel-plated server speaks to a classy hostess.
Well Wishes Flutes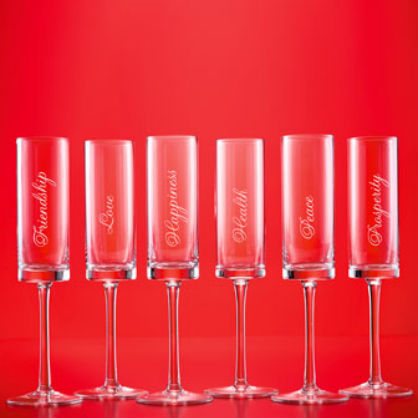 Make a toast to health and good fortune with a set of Neiman Marcus exclusive well wishes champagne flutes. Each of these celebratory flutes is inscribed with a different sentiment: Health, Prosperity, Happiness, Love, Peace and Friendship.
Ornamented Cheese Boards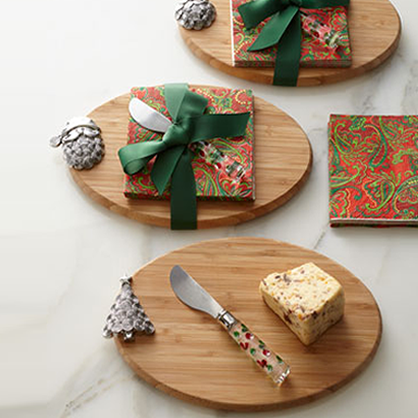 Use these ornamented cutting boards to serve your finest cheeses and salami the festive way. Bundled with holiday napkins and a polka dot handled spreader, they're perfect for any entertainer.
Two-Tier Server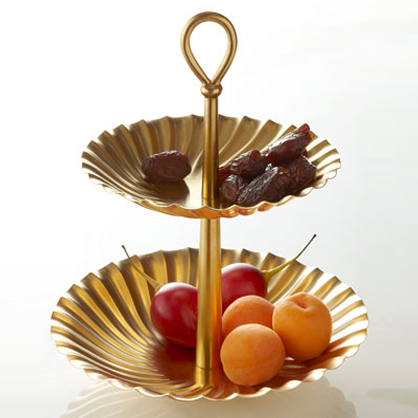 Perfect for dates, nuts or little bites, a gold two-tiered server by L'OBJET features a handcrafted design with 24-karat gold. Inspired by carousels in Paris, this serving piece can be used year round.
Sequin Placemats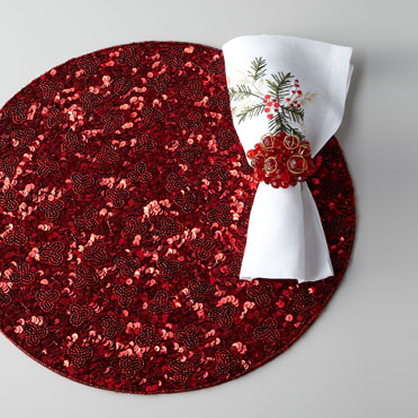 A holiday table isn't complete without the proper linens, and these red sequin placemats by Kim Seybert are perfect for the occasion. Handcrafted with metal beads, they add an elegant touch to any setting.
Holiday Dinnerware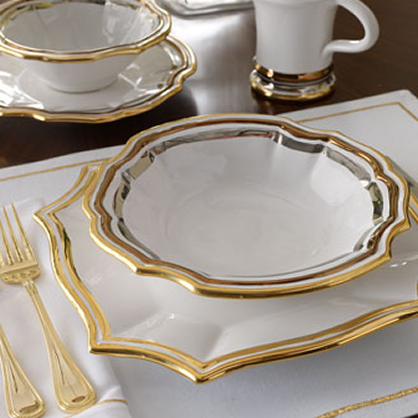 Put your regular dishes aside and bring out the fine china for guests with this OperaNova 16-piece dinnerware service. Handmade and handpainted, these works of art are accented with 24-karat gold.
Chafing Dish Set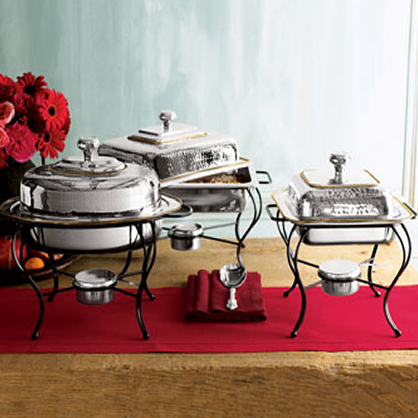 Great for buffet style serving, this chafing dish set ensures food stays warm when guests go back for seconds. Nickel-plated with a hammered finish to create an elegant display for your holiday feast.
Dessert Shooters
Oftentimes guests don't save room for dessert, but with these shot glasses by Cathy's Concepts, they'll get just the right amount to please their stomach and their sweet tooth. Perfect for trifles, mousse and cake recipes.
Read more Holiday 2013
Tagged in: guides, home, holiday 2013, entertaining, lux home,