Get Tech-Savvy and Interactive at SXSW
If you're a music or tech fan and you don't already have your plane ticket booked for Austin, Texas, then you need to do it now, because South by Southwest (SXSW) runs from March 7-16. This festival has been an annual event since 1987, and the tech and interactive side of it is virtually exploding this year, with even Apple and iTunes piggybacking onto the scene. There is also a wealth of interactive options, and other ways for techies to enjoy the event.
It's always good to know what is scheduled, and who is performing, since there will be multiple concerts at various venues around town at any given moment of the day or night. You never know what you will find at SXSW. During one festival visit in 2001, I was at an outdoor venue, listening to The Black Crowes in concert, and watched two young men standing in the crowd, bopping to the music. They seemed strangely familiar, and I realized they were Issac and Taylor Hanson, from the then-popular boy band, Hanson. Later in the week, I was at another concert at a cramped indoor bar, and the lead act was none other than David Byrne, of the Talking Heads. My most favorite moment? I was listening to what was, to me, a new band performing, and I was startled at how good they were, because I'd never heard of them. The band? The Black Eyed Peas, pre-Fergie. Expect the unexpected should be the key theme for SXSW, and be sure and keep your schedule flexible for those moments you won't want to miss.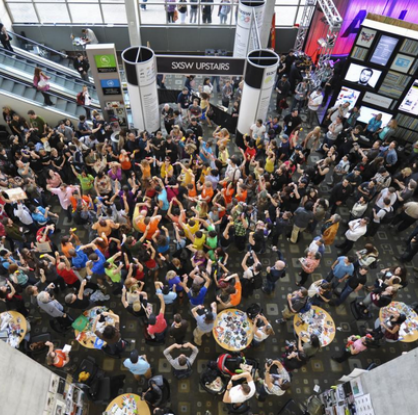 For anyone attending this year, start by downloading the mobile app for information on where to go throughout the festival. XSW® GO is the official mobile app for getting the most out of attending SXSW 2014. The app allows for a personal schedule creation, and it will sync with your other devices. It gives navigational info for the city of Austin, as well as listings for shows, and networking with other festival attendees. There will also be panel sessions with SessionLive, where you can join a discussion with other attendees and participate in real-time audience polls.
iTunes is officially putting its stamp on SXSW, bringing its popular iTunes festival to Austin. The festival has previously been solely in London, but now iTunes will host five nights of rock, country, pop and hip-hop at SXSW. The iTunes festival will be March 11-15 at ACL Live at the Moody Theater, where Austin City Limits is held. The first night will include performances by Coldplay, Imagine Dragons and London Grammar. Other performers include Keith Urban, Soundgarden, Willie Nelson, Pitbull, Zedd and Mickey Guyton.
While you're in Austin, you'll want to stream music, of course, and the official SXSW music app plays the artists who will be performing during the festival.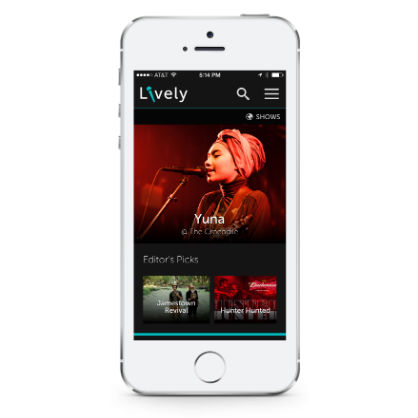 And since the festival is all about the artists, make sure to connect with Lively, which is providing SXSW attendees with a way to "Relive Austin" after the festival ends. Lively is recording more than 15 showcases throughout the festival and the recordings will be available on the Lively mobile app.
"Lively is available to download now in any iOS, Android or Windows app store. Our company launched in May 2013 and so far we've worked with well over 150 artists. The Lively app is free. SXSW attendees can download the app while they're at the festival or before they head down. Sets from each showcase will be available for download in the app shortly after each showcase ends. Video from each set will be up within 24 hours. At each Lively-enabled showcase, we will have signage and company representatives helping concert-goers download our app and get set up so they can access the shows throughout the week and take them home with them," said Amy Boyd, public relations manager for Lively.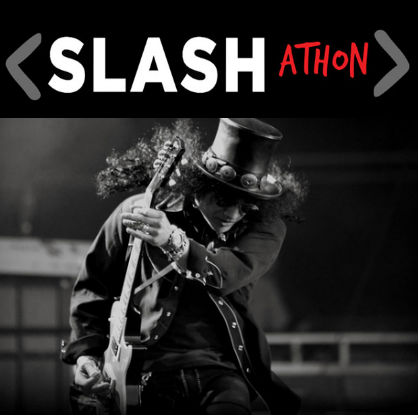 Also not to be missed is the Slashathon Hackathon, sponsored by SXSW and Pivotdesk. The Slashaton Hackathon, according to spokesperson Lizzy Harris, is a chance for developers to create applications and technology to be used for Slash's upcoming album release. The Hackathon is on March 12, at the Capital Factory in Austin.
More proof that SXSW has a strong tech focus, in addition to music, the festival is hosting a Startup Village as the hub for enterpreneurs this year. The startup hub will have 500+ entrepreneurs in attendance, and there will be sessions to focus on innovative new companies and other activities geared toward startups.
And be on the lookout for astronauts in space suits. AdColony, a mobile video solution provider, is a sponsor of SXSW's official opening night part at ACL Line in the Moody Theatre. They are also leading a street team of astronauts roaming Austin on Friday morning. The "crew" will be at the party offering prizes, including 10k free installs/downloads to a lucky app developer. You might even find them delivering pizza to inhabitants at Capital Factory, which currently houses 140 of the companies that they either incubate or allow to co-space office there as well as guests that will "Occupy Capital Factory" during SXSW, including AdColony, according to Hollis Guerra, spokesperson for AdColony.
Tagged in: tech, apps, music, film, festival, austin, sxsw,