Fresh Food: Join the Farm-to-Table Movement
Eat fresh for optimal health and vitamins
The farm-to-table movement has taken root across the globe, as people try to eat fresher food for optimum health. Realistically, we don't always have time to prepare fresh food at home, but that doesn't mean you can't eat well. A new way to eat fresh is to combine fresh food from your local farmers with farm-to-table restaurants and products from companies that care about the environment and what they're serving. Here are some of our favorite ways to eat fresh.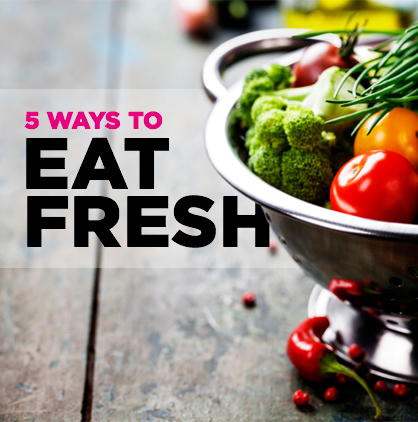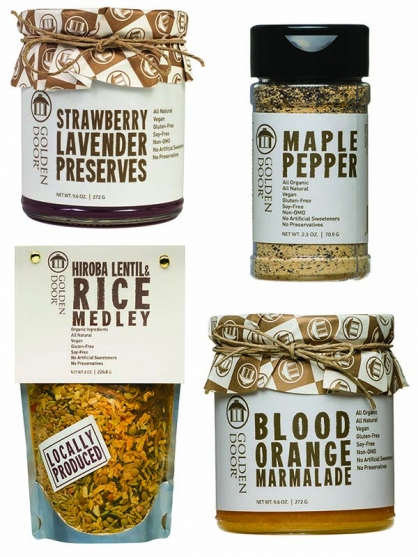 Golden Door goodness
If you want to enjoy some farm-to-table goodness and don't live near a farm, then try products from the Golden Door. This all-encompassing wellness resort in southern California is frequented by A-list celebrities including Oprah Winfrey, Olivia Wilde and Julia Louis-Dreyfus. Golden Door is an industry leader in biodynamic farming, ensuring that every dish served is healthy, clean and natural – just as nature intended. Renowned Chef Greg Frey Jr. is inspired by what is harvested daily to create innovative culinary experiences to nourish the body.
Try the gourmet line of Golden Door Artisan Foods featuring preserves, marmalades, sauces, seasonings and sweets that are organic, vegan, gluten-and soy-free. Available on www.goldendoor.com and at select local gourmet grocers. It's an easy and affordable way to incorporate farm-to-table. Try the blood orange marmalade, strawberry lavender preserves or maple pepper for a change of pace.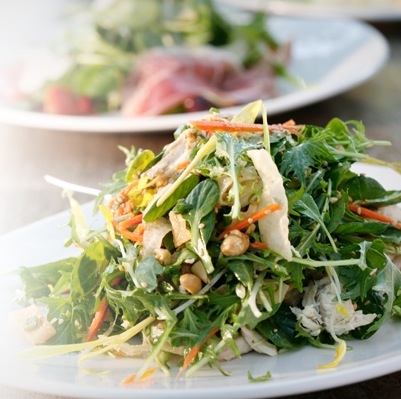 Tender Greens
Another way to eat fresh is to visit Tender Greens. It's a fast casual restaurant that serves fresh, healthy fare that's farmer's market sensible, chef-inspired, "slow food" done fast. Their philosophy is simple artisan food made with the best, fresh, seasonal ingredients possible. Right now it's only in California, but hopefully it will soon expand to other states. At the very least, it can definitely inspire other restaurants to do the same.

Just a few examples of how Tender Greens is pioneering the 'slow food' movement -

Partnerships with local farmers and ranchers - This direct partnership results in a win-win for both restaurant and small farmers. Each Tender Greens location works with local farmers and ranchers to maintain the relationships and quality.

Beyond organic: Humane, Local, Sustainable Philosophy - Everything from the building materials to vegetables, meat, wine and beer at Tender Greens is sustainable. The chef/owners opened the restaurant and run the business with the simple philosophy of making the food they'd want to eat every day and doing it responsibly.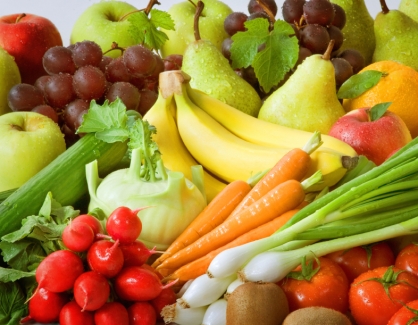 Eat fresh at home
Best-selling cookbook author and clean eating guru Terry Walters recently launched her third cookbook, Eat Clean Live Well, which takes readers through a journey of the seasons, offering over 175 original recipes as well as lifestyle tips. This cookbook serves as a guide to empower people with knowledge and tools to make it easier than ever to eat clean food that is close to the source.

Here are Walters tips on how to incorporate farm to table ingredients into your meals:
Plan your menu - Select the best locally grown produce offered at the best price and plan meals from there. With a well-stocked pantry and a few basics, there are always plenty of options for breakfast, lunch and dinner.
Set aside time to cook - Some people prefer to make meals for the whole week all at once; others prefer to do their cooking every few days. Figure out what works best for you and then stick to your plan.
Eat a rainbow of color and all five tastes - Always incorporate a rainbow of color and all five tastes (sweet, sour, salty, bitter and pungent) to assure balanced nutrition. Keep this in mind when at the farmers market, local CSA or grocery store to ensure your weekly meals are nutrition packed (and beautiful).
Plant your own garden - Eating close to the source means getting to know the source, whether it's your farmer or your own garden. Growing your own produce is fun, delicious, educational and nutritious. It's also a great way to engage children in learning about food, health and their relationship with the environment. Working side by side in the garden is a great way to connect with family, friends and community - sources of nourishment that go beyond the food itself.
Share the journey - Friends and family members can make your clean eating efforts that much more successful and nourishing, whether you're just starting or are far along in your journey. Share recipe ideas, food prep, meals, trips to the farmers market and even a plot at the community garden and appreciate the added support and fun when you don't have to go it alone.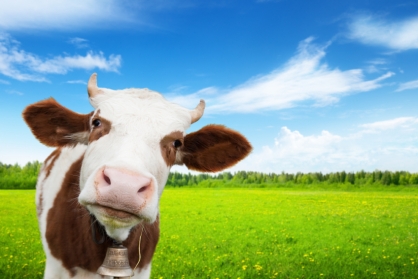 Join a CSA
Consider joining a CSA to get the freshest produce in your local area. A CSA stands for Community Shared Agriculture, where you pay the farmer up front and then you receive veggies for a set time - often for 4-6 months, or the best growing season for your area. You get a batch of fresh, local and, often, organic veggies. In the Philadelphia area, for instance, there are 15 local CSAs to choose from, according to Julie Hancher, author of the Green Philly Blog.
To find a CSA in your area, visit the Community Shared Agriculture website.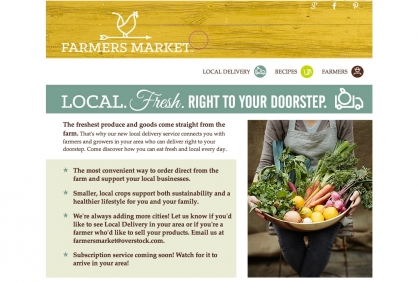 Home delivery
Overstock.com is getting in on the movement, with the launch of Farmers Market, which provides home delivery of seasonal, healthy food. It also connects customers with locally grown and produced food such as organic vegetables, baked goods, and locally grass-fed beef. Self-written farmer profiles and recipes inspired by the seasonal haul are also featured on Overstock.com. While many items in Farmers Market are available throughout the entire US, other items will only be available in the area in which you live. For produce that is affected by location, "Overstock.com hopes to accommodate 99% of US cities by March 2015, said Overstock.com's CEO Patrick Byrne. "What we're trying to do is introduce our customers to this other style of eating and make it accessible."