Eco-Friendly Farms In The Sky
Going green on urban rooftop farms
Eva Gabor would have loved it. Or at least her character on Green Acres. With rooftops quickly becoming the new place for urban farms, Gabor's TV husband could have enjoyed farming in New York while his wife never left Park Avenue.
The rooftop farming movement began in the U.S. and it's growing around the globe, as urban farmers are seeking new spaces for cultivating food. Five years ago, there were few rooftop farms, and now they're appearing everywhere from Singapore and Amsterdam to Tokyo and Montreal, according to National Geographic.
A rooftop farm can provide the ultimate in fresh farm-to-table produce for organically inclined urban dwellers and supermarket chains such as Whole Foods. The green movement, appropriately enough, spurred the development of rooftop farms as green roofs with vegetation such as flowers and ornamental plants gave way to consumable produce. By growing fruits and vegetables close to the their final destination, whether a home or restaurant, it reduces the use of fossil fuels and pollution in food transport.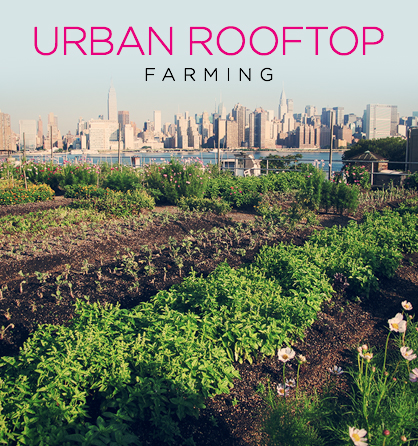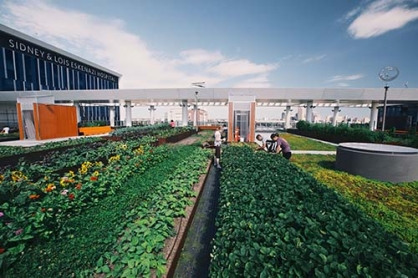 Connecting health and farming
One such farm is SkyFarm situated on the roof of Indianapolis' new public hospital, Eskenazi. The farm is open to the public and provides stunning city skyline views. It's the only sky garden at a US hospital, according to a hospital spokesperson.
Some of the rooftop garden's stats are remarkable:
Provides 100 lbs. of fruit and vegetables weekly for the hospital's restaurant.
All produce and flower beds are raised to wheelchair height to provide physical therapy or rehabilitation to patients through gardening opportunities.
The idea was developed after a courtyard with plants and flowers proved successful.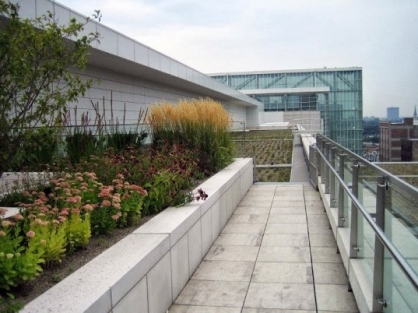 Going green in Chicago
In Chicago, a green roof has been turned into its first major rooftop farm with 20,000 square feet. It's the largest soil-based rooftop farm in the Midwest, according to the Chicago Botanic Garden, which maintains the farm through its Windy City Harvest program. The farm is on the roof of McCormick Place convention center. It supplies the center's food service aompny with 8,000 to 12,000 lbs. of food annually – more than 10,000 servings.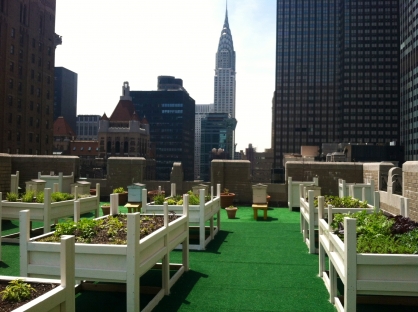 Hanging out at the Waldorf Astoria
In midtown Manhattan at The Waldorf Astoria, residents and visitors are often surprised to find a 20th floor roof-to-table, eco-friendly farm with six beehives situated next to the hotel's rooftop garden, built with help from the New York Horticultural Society. The bees produced 255 lbs. of honey last year alone and production is expected to reach more than 600 lbs. annually.
More than 360,000 European honeybees provide honey and pollination for vegetables, fruit and flowers used in each of the hotel's three restaurants.
Spearheaded by Chef David Garcelon, the hotel's director of culinary, the garden provides locally sourced ingredients and sustainable options while always presenting a bit of the luxury for which the hotel is famous. The hotel's chefs oversee the hives, which are outfitted to reflect the hotel's history and landmark status with hotel schemes and names such as "Presidential Sweet," "Empire Hive of Fame," "Hive of Fame," "The Royal Hive," "Grand Bee Room," and "It's Hive O'Clock Somewhere."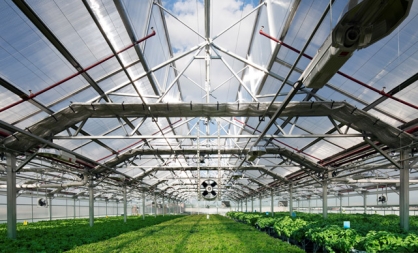 Bees help with pollination throughout area
A hotel spokesperson said bees were chosen as part of the farm and garden because, "Bees are great for the environment: bees greatly increase pollination and the hotel's bees will help pollinate flowers, trees and other plants within a 2 ½ mile radius of The Waldorf Astoria including Central Park. It is an important statement about our concern for the environment and contributes in a small way to the air quality and helps with pollination throughout midtown Manhattan."
"Our team is able to get excited about this initiative," said Eric Long, general manager of the hotel. "Our guests can enjoy dishes with items picked a few stories above while sipping a cocktail infused with honey made from our bees and have a spa treatment with herbal benefits. We always strive to be an unforgettable destination. I appreciate its potential to present guests with the authentic moments for which we are legendary."
Other popular rooftop farms in the NYC area include Gotham Greens, which began harvesting from its hydroponic greenhouse on a rooftop in Brooklyn last year, and Brooklyn Grange, another farming operation, originally slated for Brooklyn but headquartered in Long Island City, Queens. This spring, Brooklyn Grange did open a second farm on a 65,000-square-foot roof at the Brooklyn Navy Yard, where more than 100 rows feature pattypan squash, scallions and beefsteak tomatoes.
DIY rooftop farming
If you're interested in creating your own rooftop farm, or a deck or balcony farm, there is a wealth of information available online. DIY kits are available to make the project as seamless as possible. All you need to start are a few pots, or a raised bed, waterproof liners and the desire to make your world a little more green.
Tagged in: rooftop farms, farming, gardening, eco-friendly,