New Guy in Town, East Dane, Has Fabulous Friends: Meet 5 Favorites
We've been patiently waiting for Shopbop's brother site, East Dane, to launch and the day is finally here! A thoughtful approach to men's style, East Dane serves up heritage brands and new names to elevate the average wardrobe. Taking a laid-back approach to fashion, East Dane will appeal to men looking to hone their personal style. Offering more than 125 brands, here are 5 of our favorites to keep your eye on.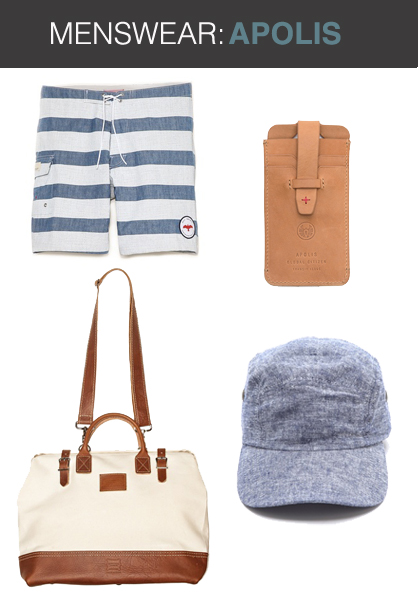 Founded in 2004, Apolis was established with a simple idea that business can create social change. Meaning "global citizen," Apolis is a socially motivated lifestyle brand that empowers communities worldwide. The brand understands the importance of sourcing and manufacturing locally, empowering people to determine their own future.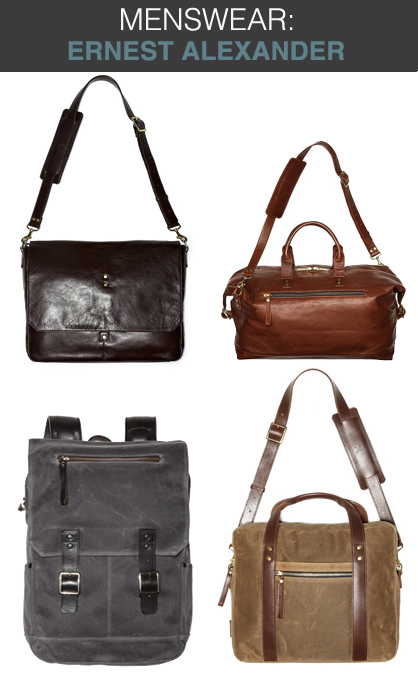 The Ernest Alexander story began with a simple idea: create fine clothing and accessories using traditional fabrics, high craftsmanship and thoughtful attention to design detail. Manufactured in the United States, they are deeply committed to ethical manufacturing practices. Look for a sense of heritage, quality and craftsmanship in their pieces.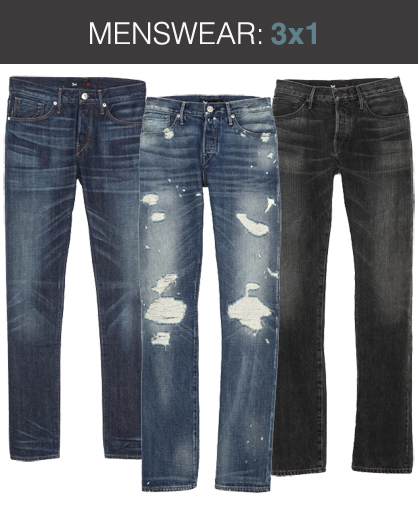 Created with the world's finest denim, materials and sewing construction, the 3x1 mission is to make the best jeans in the world, one pair at a time. Designed by Scott Morrison, their 6 versatile fits offer everything from a slim leg to a classic fit. With 15 years of denim experience, Scott's meticulous attention to detail can be matched only by the finest luxury ateliers in the world.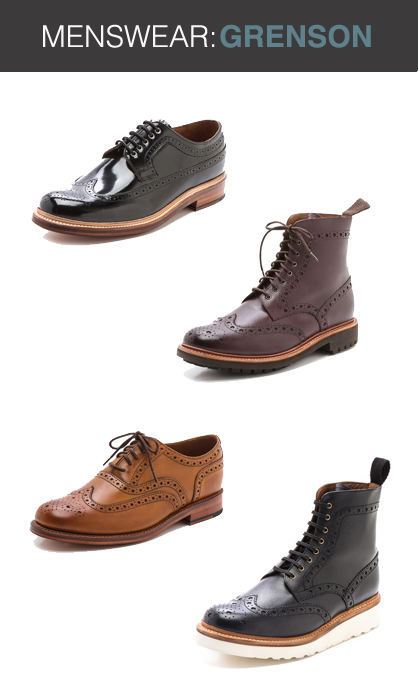 Started by one man, William Green, Grenson opened their first factory with some of the finest shoe craftsman in the business in 1874. Made the old-fashioned way from skin to box, every Grenson shoe is "Goodyear Welted," the age old technique that makes the shoe more robust for longer wear. It also means the shoes have the ability to be repaired without losing their shape.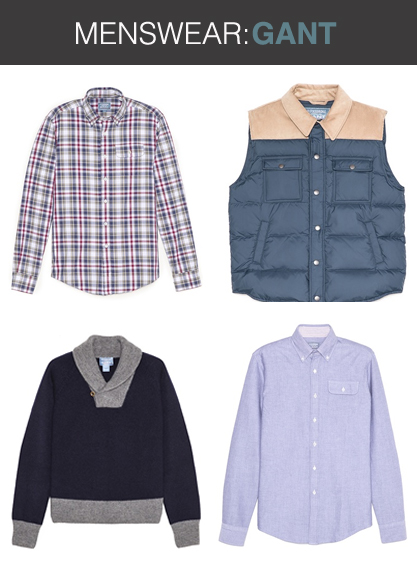 For Bernard Gantmacher, it all began with the shirt. Proving to be a master at the sewing machine, he was quickly recognized as a skilled shirt maker. Trending in the 50s, the button down collared shirt is now a classic. Teaming up with American fashion designer Michael Bastian, this Fall 2013 collection, Gant by Michael Bastian, is inspired by Norman Rockwell and provides an all-American vibe.
Check out more East Dane
Tagged in: menswear, shoes, denim, bags, east dane, shirts,