Fall's Best in Shoe
The best shoe trends for Fall 2014
Honestly, it's hard to choose our absolute favorite shoes from the Fall 2014 collections as the runways were rife with a clever mix of boots, sandals and pumps. But we've picked some of the best to show you a bit of everything. They're all here and waiting to make you swoon. Take a seasonless approach and shop the best in fall shoes.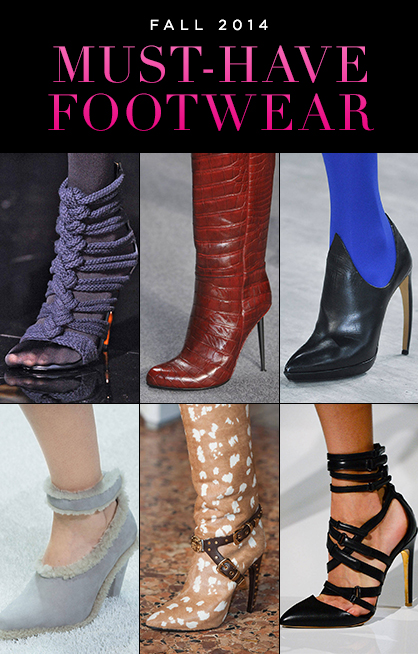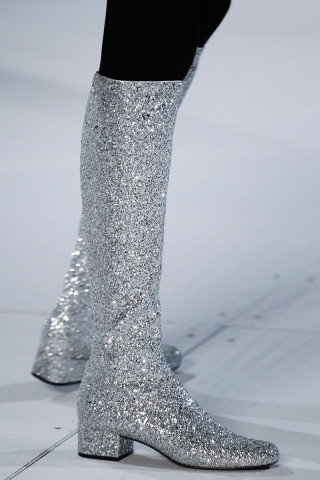 Saint Laurent
Need anything else be said after spotting these sparkly silver boots? They take mod style to the max for the season.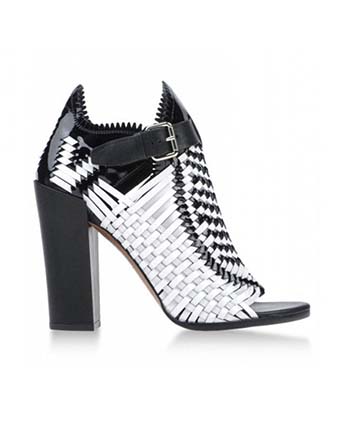 Proenza Schouler
Get in on the black and white and woven trend all in one with these patent leather booties with a chunky heel. The pointed peep toe gives it a seasonless vibe.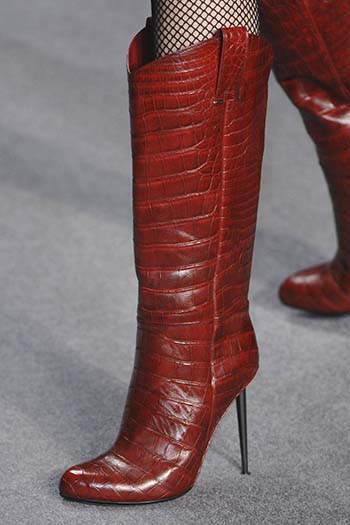 Tom Ford
You can never go wrong with Tom Ford and these garnet red alligator boots with a needle heel are no exception. The modern cowgirl look is perfectly executed in these boots.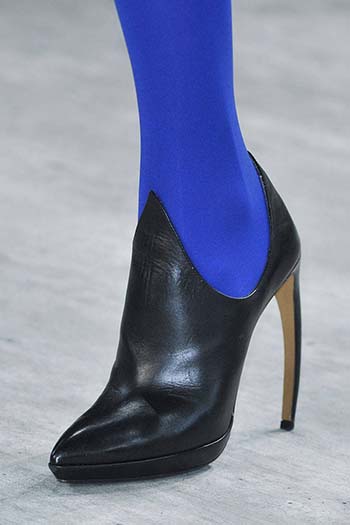 Ruffian
Opt for the little black shoe trend with this version from Ruffian. Pair with opaque tights and a mini skirt for the perfect fall look.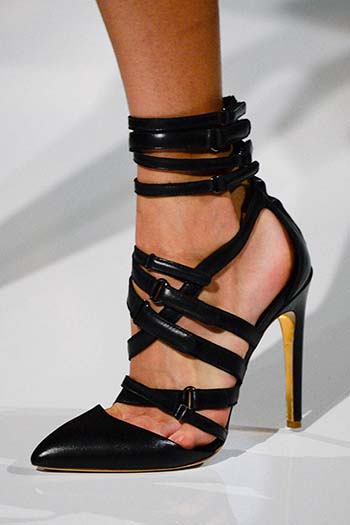 Antonio Berardi
These strap-happy shoes were spotted on London's Fall 2014 runway. They're the ultimate party shoe and will be perfect with a black mini skirt and leather jacket.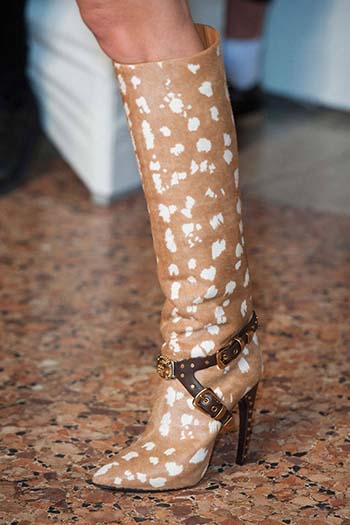 Pucci
The American West took on a life of its own on the Fall 2014 runways and Pucci did it up right with these ponyskin boots with ankle straps.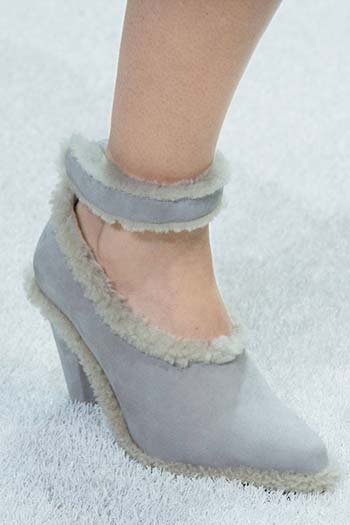 Chloe
Be daring and go out of the box with these furry ankle strap booties. The cozy plush trim makes them winter appropriate.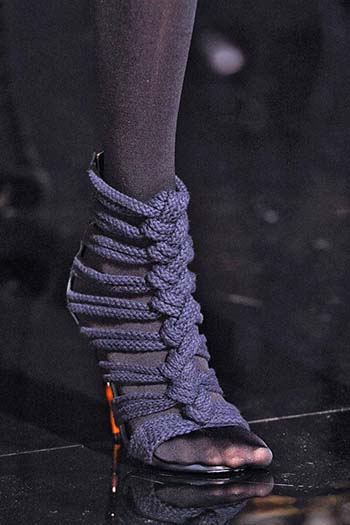 Balmain
The blue trends was strong on the Fall 2014 runways and we particularly like these knotted macrame sandals paired with matching blue tights.
Tagged in: shoes, fall 2014, footwear trends,