LUX Style: Fall 2013 Fancy Tops
Fall style is all about the fancy tee and sweaters. These tops are incorporating the best details of the season. Rich leathers, sultry lace and embellishments galore create a high-fashion look. The fancy tee or sweater can take you from the office and then to your holiday party. Invest in a piece that's glamorous and transitional.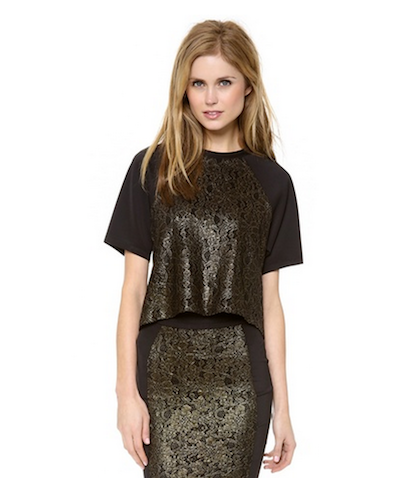 Metallic lace is the perfect romantic touch to a cropped tee. Torn by Ronny Kobo used a sultry lace touch in the Niva Top. It's soft on the eyes, yet demands a double-take.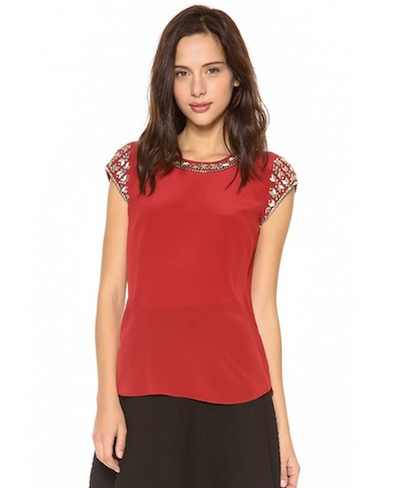 For the woman with a more sophisticated style, Rebecca Taylor has a perfect top with her vivid red, Embellished Tee. It's classy and simple with the silver embellished shoulders adding just the right amount of flair.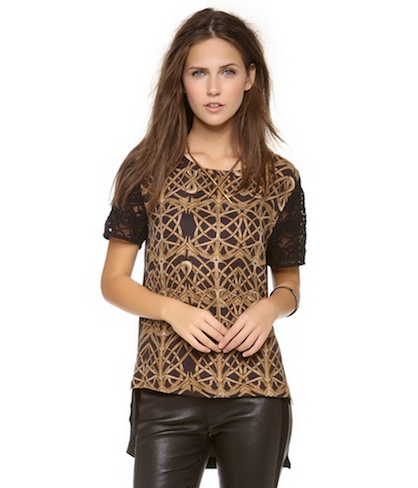 Addison's Astor Hi Low Top is for the edgy woman. The fabric blocked sleeves give the printed top extra depth and style. It's playful and still manages to be quite glamorous.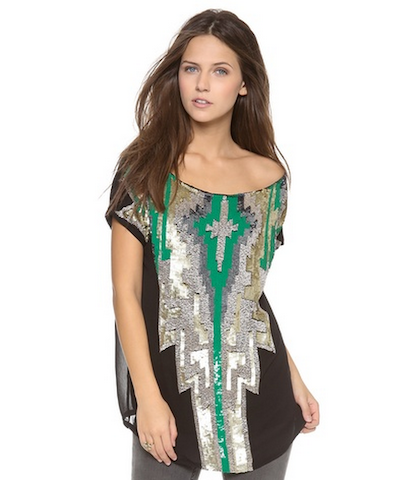 Looking for something bold and colorful? The Tbags Los Angeles' Aztec Sequin Top is your go-to fancy tee for the season. The mix of bright colors and the all-over print is great from day to night.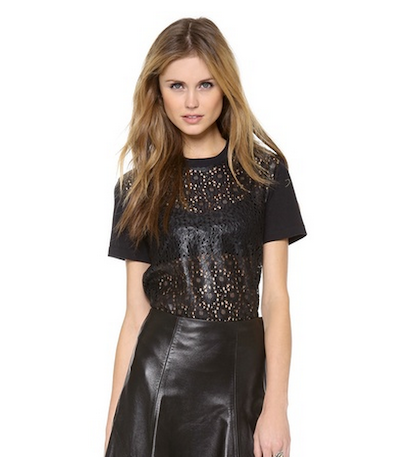 Get a little racy in the skin-exposing Nancy Lace Tee by Lover. This jersey tee is taking your style to the next level. Layer it over colorful bandeaus and bras for a nearly unlimited number of styles.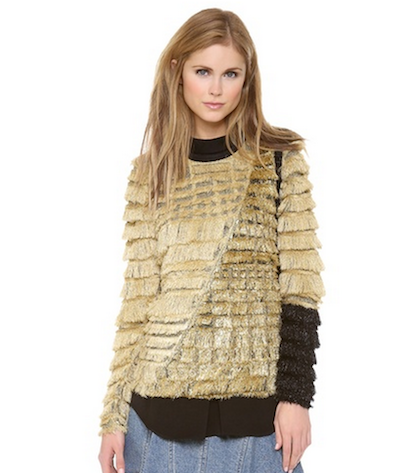 Let's play! The 3.1 Phillip Lim Metallic Fringe Pullover is the complete package. It keeps you warm under the layers of fringe and has its own LUX colorblocking flair.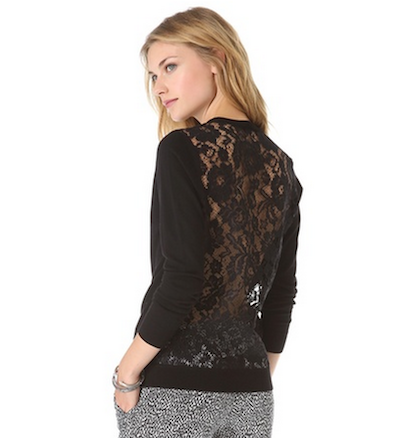 Theory's Jaidyn Lace Pullover is giving your style a delicate romantic touch. The exposed lace back panel will ensure that you leave a lasting impression as you depart any room.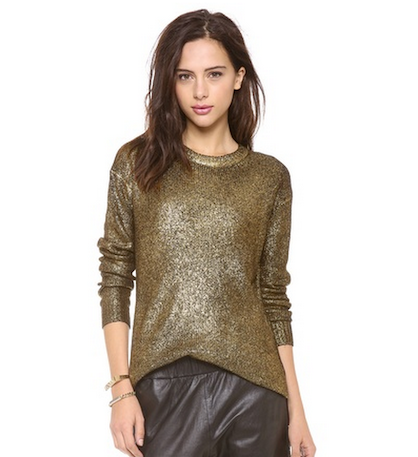 The fall and winter seasons are all about adding a touch of shimmer to a bundled up look. DKNY's Foil Print Pullover merges casual and glamorous styles into a ribbed crew neck sweater. Go for a little shimmer.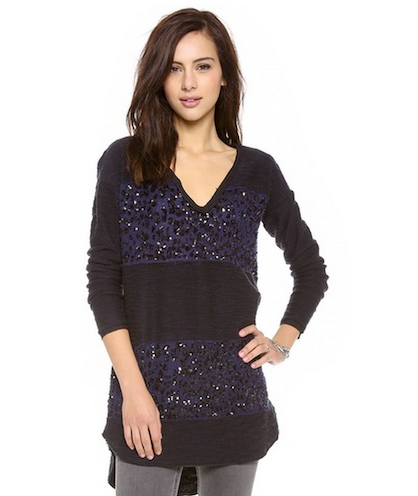 Mix it up with stripes and sequins all in one fancy sweater. The Free People Sequin Stripe Pullover is perfect for dressing up your jeans and ankle booties. It makes casual-glam style easy.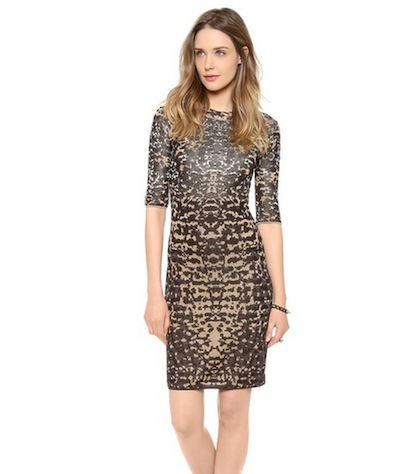 The M Missoni Lurex Lizard Jaquard Dess is the look for the woman pushing the trend to the max. This woman knows how to rock the fancy sweater dress. It's the ultimate look for a date night out or an office holiday party.
Read more fall 2013 trends
Tagged in: trends, guides, leather, fall 2013, lux style, tops, sweaters, sequins, blouses,