Discovering the Secrets Behind The Hottest Social Media Tool
Find out about Sprout Social, a cool new social media company
One of the coolest new social media companies is Sprout Social. It's been garnering media buzz and plenty of attention from fashion retailers. To find out more about this tech-savvy company, LadyLUX talked to Andrew Caravella, vice president of marketing for Sprout.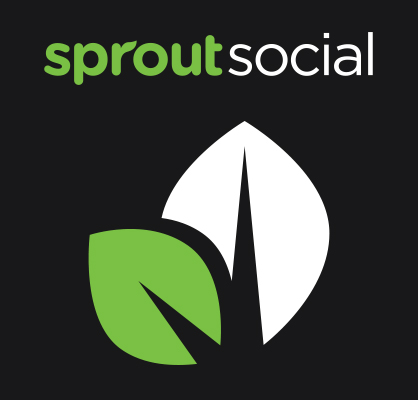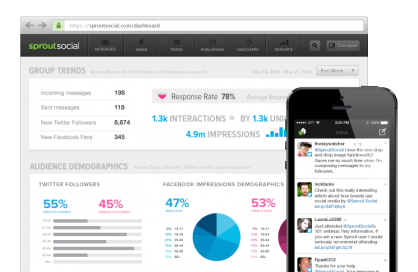 LadyLUX: Tell me about Sprout Social. How does it work?
Andrew Caravella: Sprout Social is a social media management and engagement platform for business. It's a web- and mobile-based application where users connect social profiles from sites like Facebook, Twitter, LinkedIn and Google+ and are then able to view all of their messages in one unified inbox, streamlining workflow and increasing efficiency. Sprout makes life easier for businesses in many ways — from better engagement with customers to planned and scheduled publishing options to useful insights and powerful analytics. Our customers in the fashion industry and beyond trust the platform as a crucial vehicle to build relationships with their social audiences, increase reach and make an impact.
LL: What spurred the creation of Sprout Social?
AC: While working for an enterprise software company, Justyn Howard, our CEO and founder, began to see a lot of potential for businesses to use social media to connect with customers. However, every third-party social media tool in the marketplace was consumer focused and didn't have the structure, power or collaboration tools that commercial use really demanded. His idea was to develop a solution that maintains the usability of native social networks coupled with more comprehensive features and functionality that meet business needs.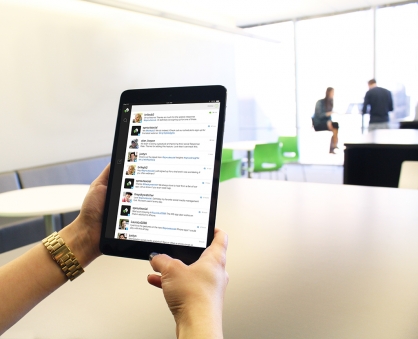 LL: Who is your typical customer?
AC: Sprout has more than 13,000 customers around the world. Whether it's local coffee shops and other small businesses, regional companies with multiple locations, or large global enterprise brands, companies can really grow with the platform. Sprout is a very scalable platform - it is easy to add users, activate more social profiles and connect entire teams within minutes, so we've seen remarkable growth with enterprise and agency customers who need dozens if not hundreds of people with the platform. From a category perspective, it completely varies as there is no business in the world that can afford to not be on social. From fashion and retail, marketing and entertainment brands to tech, travel and education, we've got everyone.
LL: How important is social media to brands?
AC: Social media is indispensable to brands. And if it's not, it should be. No longer is it just nice to have or an element of the marketing mix, it literally is a pervasive and persuasive communication channel that all businesses must utilize in some fashion. In relatively short order, it has become this unique, very personal connection point that totally levels the playing field and enables an authentic two-way dialogue between brands and their customers. Thinking about business outcomes, social affords brands the opportunity to tell a story, resolve an issue, delight a customer or even create a brand advocate.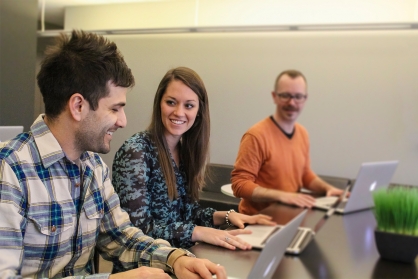 LL: What are a few tips that people can use to improve their social media presence?
AC: First and foremost, you have to focus on engagement and cultivating your audience over time. I don't care if you have 1 million or 1,000 followers, if you don't effectively communicate with them or try to build relationships, it is a wasted opportunity. There are always people behind the profiles and brands have to remember that fact. Responding to customers quickly, diversifying the types of content you share and showing brand personality through conversational messages are all simple ways to improve your presence and stand out from your competition. Also, think strategically about objectives, available resources, who from your company is involved and how it plays into total business goals. You can't just throw an intern at social and expect to succeed, it has earned it's rightful place as a beneficial communication channel so give it some love!
LL: What's next for Sprout Social?
AC: In terms of the platform, we have a number of projects on our roadmap so the best I can say is stay tuned! It's tough to explicitly share details before features are ready for launch, but we're always working to enhance and further develop the platform around a few key themes: messaging and engagement, team workflow and collaboration, and improved analytics. As a brand, we're booming. We've recently topped 100 employees and continue to hire aggressively, we relocated within Chicago to the Loop where we have some great new digs, and we're being continually recognized as a top workplace in a growing industry. It's really an exciting time to be involved at Sprout.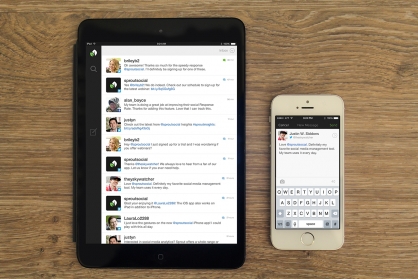 LL: Where do you see social media going in the next 12 months? In the next five years?
AC: That is a loaded question, the social space will continue to evolve and grow. Networks may rise - or fall - but the concept of human connection through social is here to stay. I think we'll continue to see this trend of two-way dialogue becoming even more prevalent over the next 12 months, brands will more strategically engage and more of them will get it right. They'll put the resources behind it and really strive to become not just a socially-driven marketing team but a completely social business. In five years, that is light years away in our space, but any business that doesn't have social firmly planted as a key component to their brand strategy will struggle to remain relevant, let alone successful.
Read more LUX Exclusives.
Tagged in: social media, brands, marketing,