Street Scene: Plaid Perfection
What is it about winter that makes us want to bring our plaid out? This versatile pattern is always a popular choice around this season and the ladies in our blogosphere seem to agree. In celebration of the popular pattern we've picked five of our favorite looks worn by some great ladies.
Luella June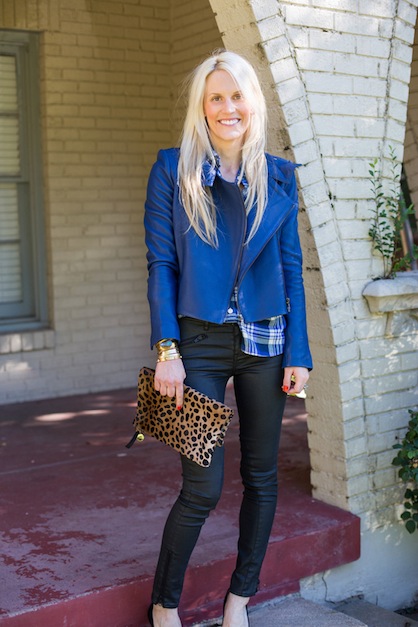 We love how the cobalt jacket works so well with Bradley's blue plaid shirt. She seamlessly ties everything together with a killer pair of black-coated skinnies and leopard clutch. We have to comment on the leather J Brand jacket she's wearing because it's amazing. Who would of thought that cobalt and navy blue were such a great color combination?
Damsel In Dior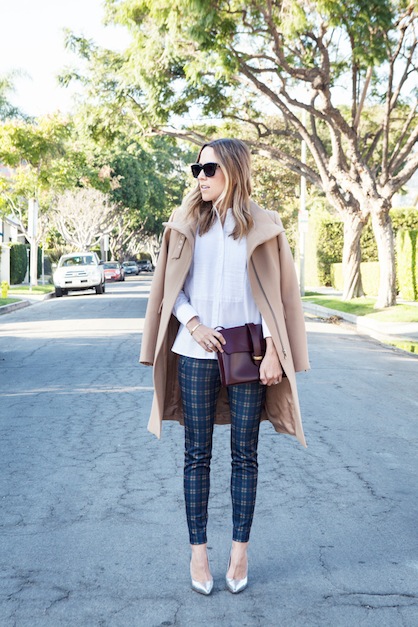 If you've been curious on how to wear plaid pants, look no further than this outfit that Jacey from Damsel in Dior put together. She does a great job of balancing out the look with a relaxed white blouse and chic pumps. We love to see plaid styled so many different ways and we must admit, this is a very well put together look. We can picture wearing this to work any day.
Grasie Mercedes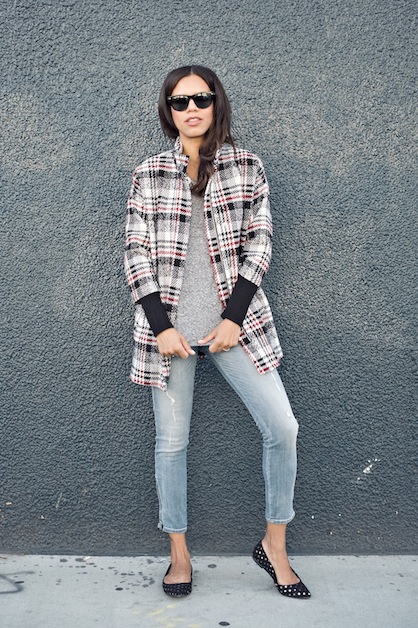 How cute are Grasie and her boyfriend? The duo is adorable and so are the outfits that she creates. We're especially loving this ensemble styled around her plaid coat. There's an endless combination of colors that look great in a plaid print, and this black, red and white coat ring true. The oversized coat and light washed skinny jeans go great together.
B Jones Style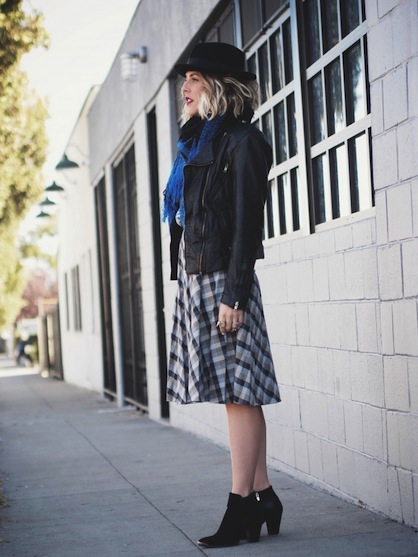 Yet another example of how plaid can be worn. Beth does print on print so well, seamlessly pairing her ladylike skirt with a buffalo print scarf. The fedora, booties and leather jacket bring everything together for a truly envious look. A great example of toughing up a ladylike skirt.
Orchid Grey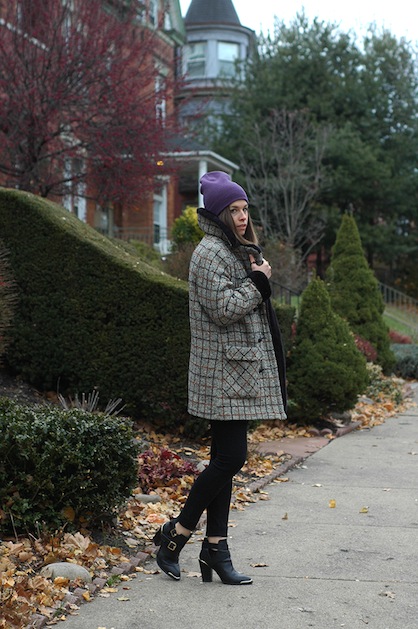 We just want to snuggle up in this comfy plaid coat worn by Julie of Orchid Grey. From the way she describes her coat, we need to get one for ourselves to bundle up in on winter days. The pops of color she incorporates with her hat and coat go well with print.
Read more street scene
Tagged in: fashion, bloggers, plaid, street scene,