Spring 2014: The Bag Trend
Major themes: hobos, openwork & lots of color
The "it bag" of the season used to come in only one style, brand and color. But things have changed. For Spring 2014, the runways were draped in an assortment of handbag styles. The three trending looks are Hobo, Colorful and Openwork. From shapes to fabrications, the style is bold and unexpected.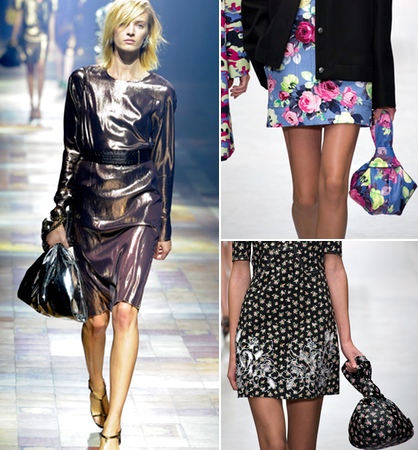 Designers gave the hobo bag trend a high fashion appeal. The bags were gathered and held in the hand, while the slouch look hung down by her side. Forget the structured bag and try out a softer, relaxed glamorous handbag.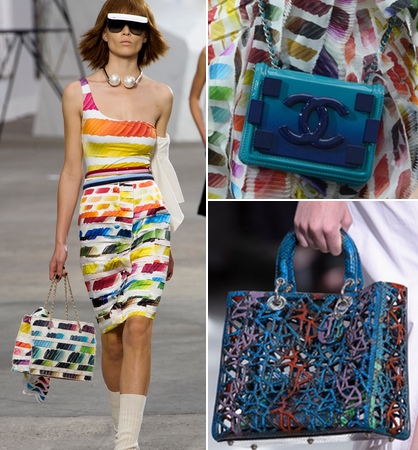 Colorful bags were all but lacking from the runways. A rainbow palette of colors gave the bags an all-over playful touch. Metal hardware gave the youthful bags a little edge.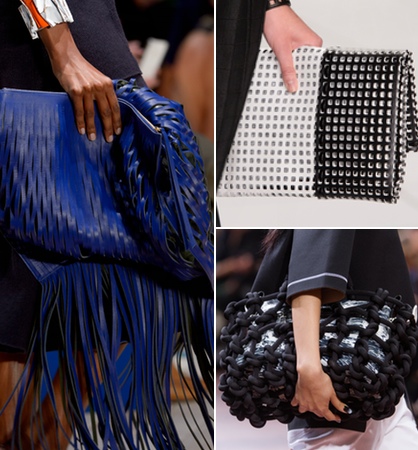 The unexpected bag for spring is the openwork bag. Woven and perforated fabrics give a peek-a-boo effect. Let the openwork look give your classy style a statement appeal.
Read more Spring 2014 trends
Tagged in: trends, accessories, spring 2014, handbag, runway, hobo bag,