Menswear MFW: Marc Jacobs, Salvatore Ferragamo, Dolce and Gabbana F 14
Men's Fashion Week in Milan is taking on a 'prom king' vibe. The Fall 2014 runway shows have revealed a formal and extravagant take on the traditional suit. Come see the top three prom king-inspired collections to keep an eye out for next fall.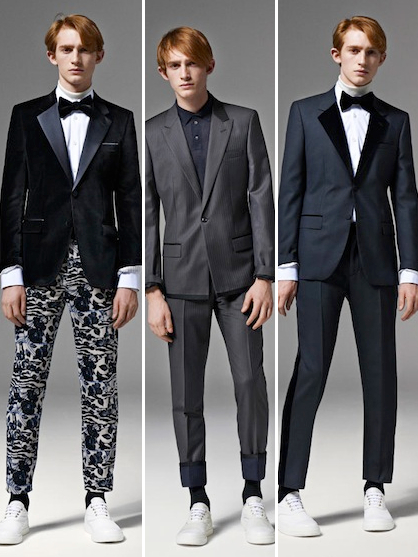 Marc Jacobs is king of giving his collections a bold kick of style. Richly printed suits were drawing double takes on the runways. Velvety soft lapels and suit coats brought a chic touch to high society living. Jacobs' collection included pieces for the more conservative at heart who are looking for a perfectly tailored look without the heavy prints. Button up and be chic in his rich prints and fabrics.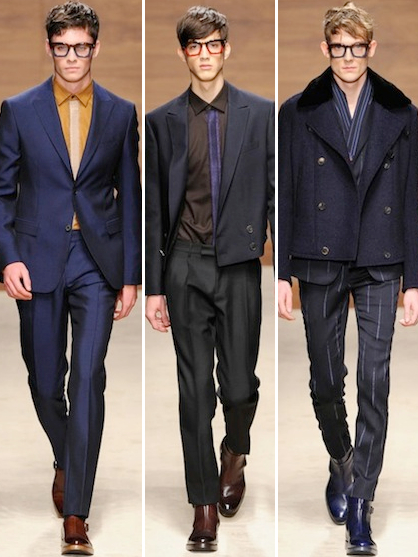 Salvatore Ferragamo's collection is on the softer side of the prom king theme. Rich navy, mustard yellow and chocolate browns overtook this slim-tailored collection. Cigarette leg trousers were paired with boxy jackets and blazers for a perfectly balanced look. Simple pops of contrasting colors gave the indulgently rich feeling needed for proper prom king styling.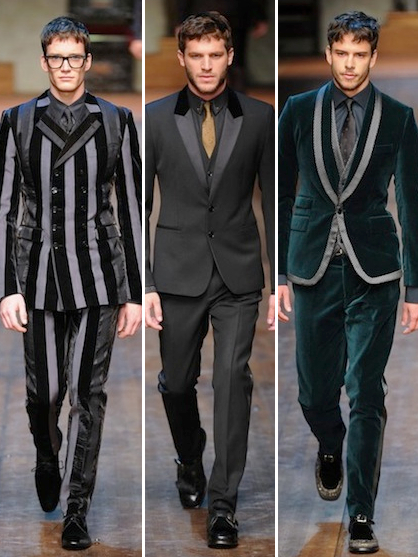 The most daring and bold looks were gracing the runways at Dolce and Gabbana. The lapels are key to drawing in the eyes. Two-tone fabrics and contrasting trim around the lapels were stylishly-perfect. Dolce and Gabbana infused luxury into their vertical striped suits with velvet fabric panels. Take the ultimate high fashion styling from this collection and infuse it into your wardrobe next fall.
Read more runway
Tagged in: trends, menswear, runway, marc jacobs, mfw, fall 2014, salvatore ferragamo, dolce and gabbana,