In Search of the Right Support
5 Beautiful Bras for Full Breasts
If you're a woman who's been blessed with an ample chest, this read is for you. Now, I know a lot of women will read this and roll their eyes - saying, "Oh please," as they have flashbacks to summertime when in Junior High School, praying their chests would come in before the start of the new school year. Some, adopting crazy daily rituals to, how does the phrase go? "I must, I must, I must increase my bust...." or some other silly mantra based chant, accompanying what they thought was a pectoral exercise of some sort.
I'm not hating on the girls that were in envy of us who filled out rather quickly. When we were young, super self-conscious and totally awkward, we all just wanted to be like our friends & fit in. Simple enough.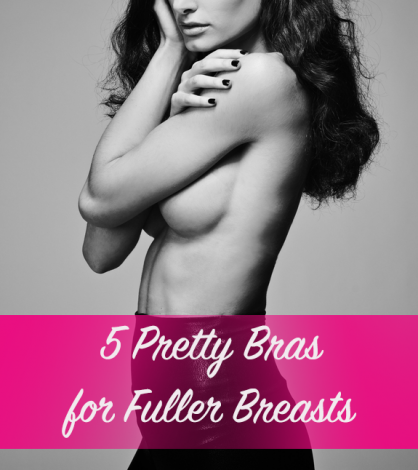 Now that I'm older, I have great respect for the girls who started a daily practice and mantra for themselves to try and manifest their hearts' desires.
For those of us who went through that extremely uncomfortable phase of having grown-up lady parts, and still liking to play like a tomboy…we know the struggle in finding the right "support."
Why is it, no matter your band size, anything above a DD cup is either pretty much totally ugly, making you feel like you're wearing your grandmother's underthings - or covers so much real estate across your back and sides, one can't help but feel strapped in all day.
Hello…both options are miserable and totally not sexy. I mean honestly, who wants to get naked with their honey, while wearing a hideous harness? Um, no one.
I guess this is what I get for running around the house as a kid, wearing my mom's bras on my head - pretending it was part of some super-hero costume, and giggling hysterically at its size. Karma - it's fo real.
If my full chested lady compadres are anything like myself, I like to feel sexy & own my curves. I like to wear items that not only fit my body well, I want what's going on beneath to reflect my inner goddess, and help me move through the world with a bit more confidence. Isn't this one of the awesome things about being a woman? IMO, YES.
This past weekend, I was in what seems like the never-ending search some more lacy underthing - items that didn't feel like I was wearing a feedbag, or walking around with torpedo boob. You know what I mean - those awesome triple-seam bras that shape your breasts into a point ....??? Ah, NO.
My search wasn't a total bust ...pun intended. After trying on endless horrible options, I nailed it down to five, really awesome beautiful bras for those of us having DD+ cups to fill. All a little different, some more practical than others, and bras you for sure would feel comfortable showing off, in the midst of a steamy makeout session.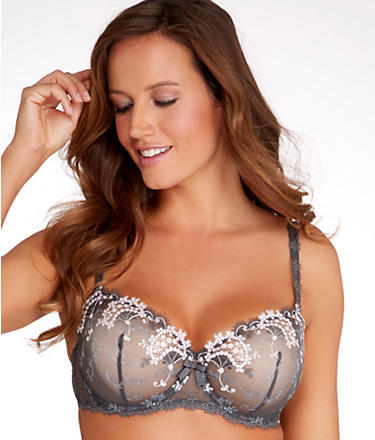 If a demi suits your shape, you'll be happy to know this Simone Perele is not only beautiful, it provides great lift and is extrememly comfortable.
Band size: 30 - 38
Up to an F cup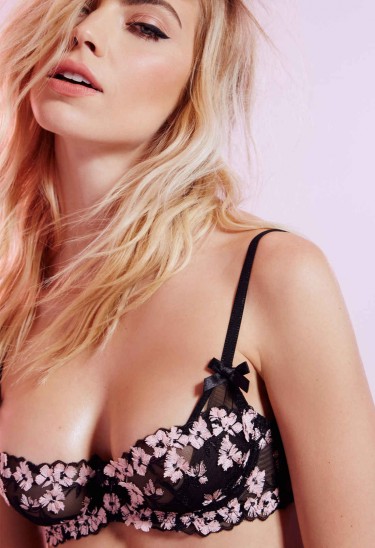 If your shapes looks better in a balconette, try this gorgeous floral embroidered bra by Agent Provocateur next time you have a hot date with your significant other - or just feel like channeling your inner goddess at work.
Band size: 32 - 36
Up to an E cup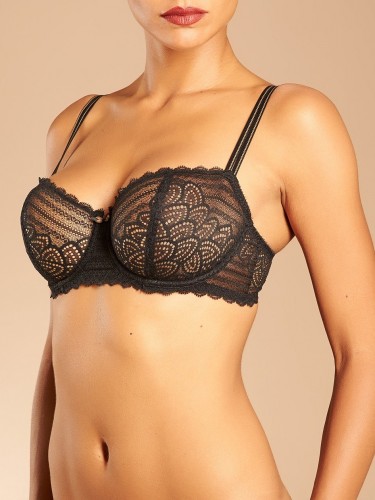 A lace darted demi cup by Chantelle, featuring a natural lift and smooth lines. Looks great under lower, scoop cuts - proving excellent shape and cleavage.
Band size: 32 - 38
Up to G cup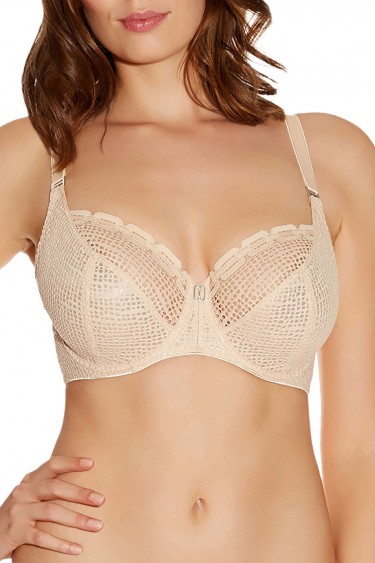 A little less sexy, this stretch micro-fiber bra by Freya is great for every day wear. Mirror your natural shape in its 3-part seamed, mesh-lined cup.
Band size: 30 - 38
Up to an H cup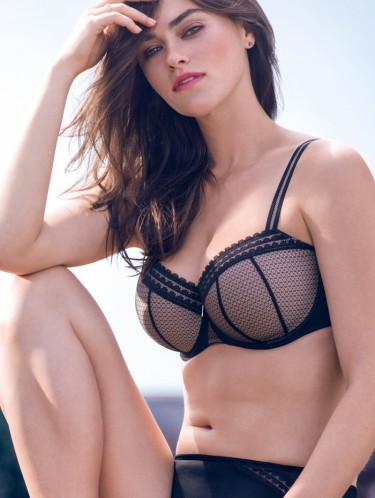 Gorgoeus and unique in fit - this bra by Prima Donna Twist features a four-part seam, side support panels, and made out of a comfortable stretch material. Functional and good looking - now we're talking.
Band size: 32 - 40
Up to an H cup