10 Halloween Pumpkin Decorating Ideas
Creative pumpkins for Halloween
Keep it simple, yet creative, with these DIY ideas to decorate this year's Halloween pumpkin. Don't worry - even if you're not handy with carving tools, there's still something for you to create and enjoy for the holiday.
Easy no-carve
Glam glitter
Festive paper florals & spooky bats
Luminous Disney characters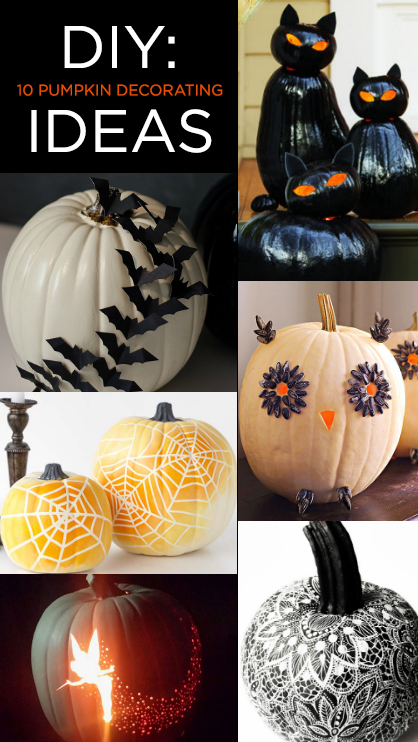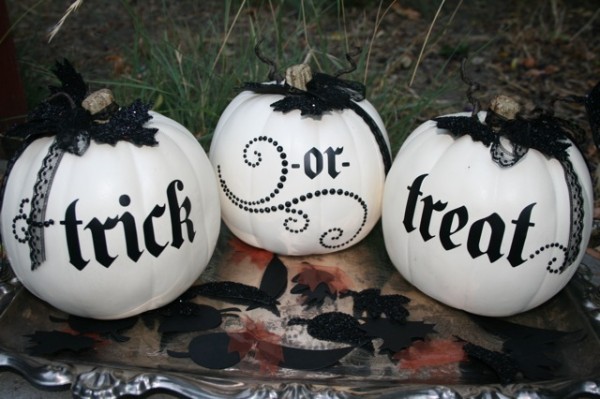 These fabulous black and white pumpkins are stylish and festive. We love the elegant design and presentation.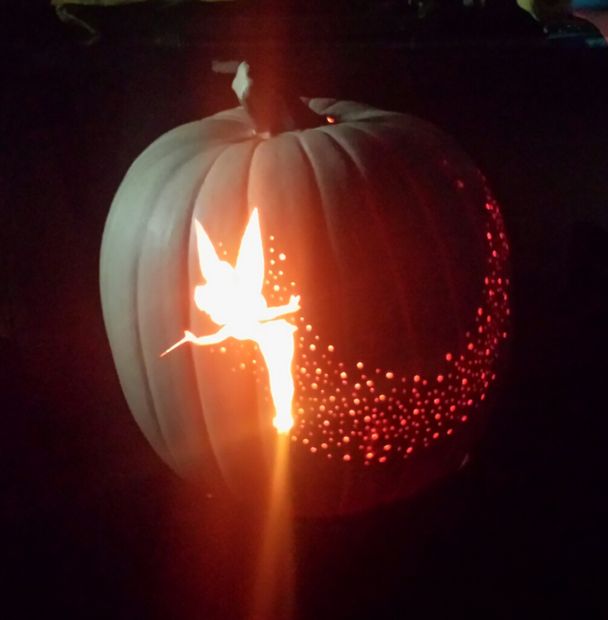 There's no need to be scary for Halloween. Make this Tinkerbell pumpkin, complete with pixie dust.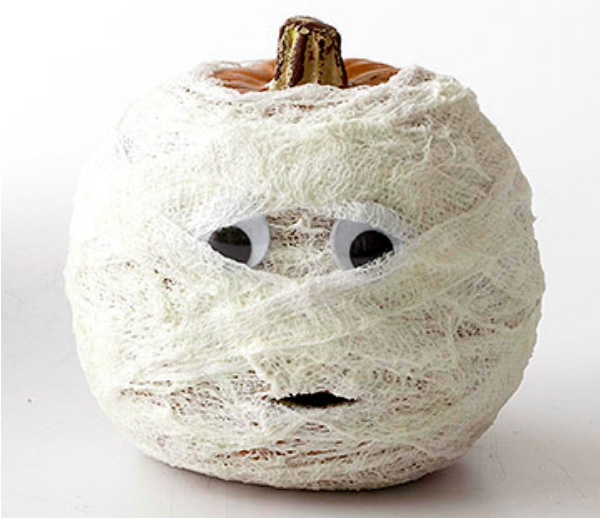 This mummified pumpkin is ideal for your front porch. It's creative and different and has a distinct personality.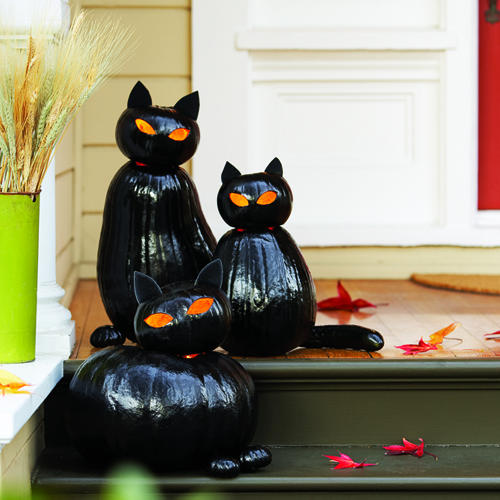 Create your own spooky trio of black cats for your doorstep. Look for long or pear-shaped pumpkins and you'll be set.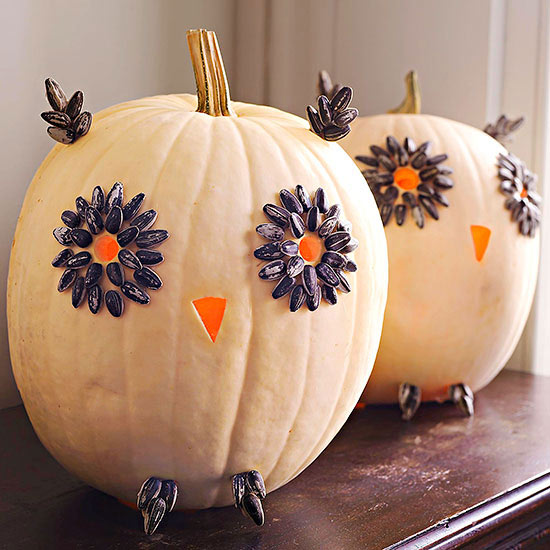 You'll get a hoot out of these adorable owl pumpkins decorated with sunflower seeds and simple shapes carved into the pumpkin.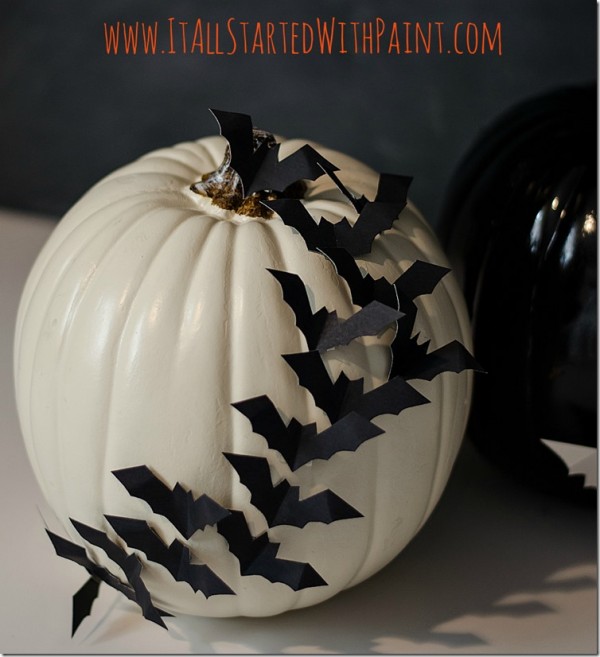 This no-carve decorating idea is fantastic and gives the illusion of bats flying across a pumpkin.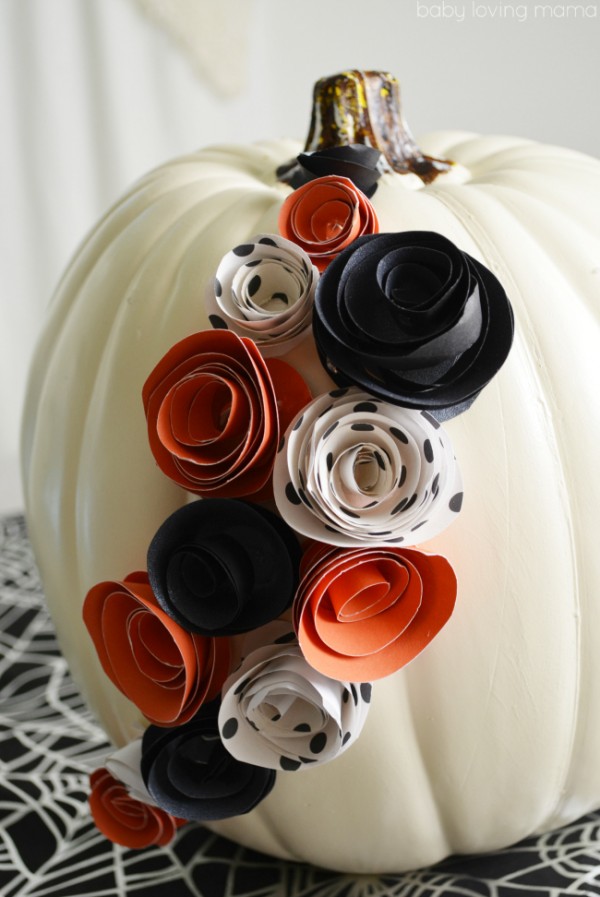 Decorate your pumpkin with paper flowers for a charming take on Halloween decor.
Why not monogram your pumpkin, and with glitter, no less? This is elegant and pretty. What else do you need?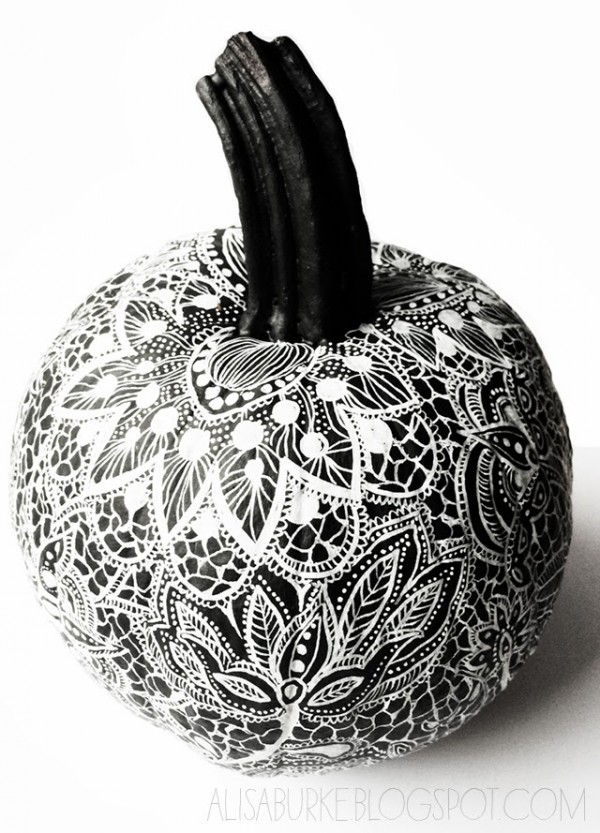 These incredibly stylish pumpkins will appeal long after the holiday has passed. The lace look is both beautiful and fashionable.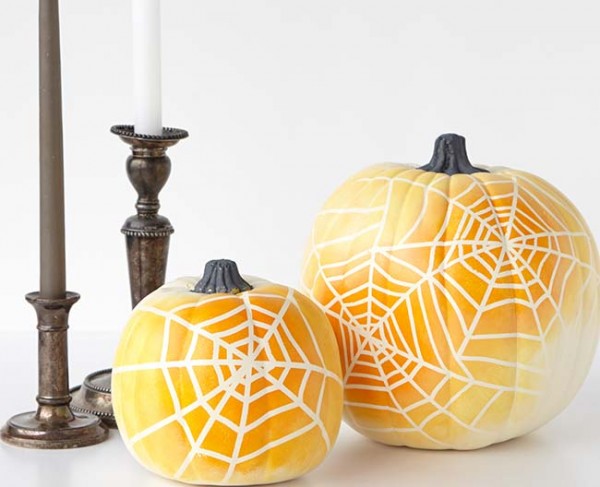 Spooky spiderwebs drape over these pumpkins. The ombre shading makes them unique.