10 Fantastic Winter Date Ideas
Kitesledding or fireplace s'mores, anyone?
Heat things up during the chilly winter months with some of these fun and romantic date ideas. Here are some extra-special date suggestions for the season.
Whether you're the outdoorsy type, or that girl who loves to snuggle up indoors in front of the fireplace, you're sure to find the perfect scenario for you and your date.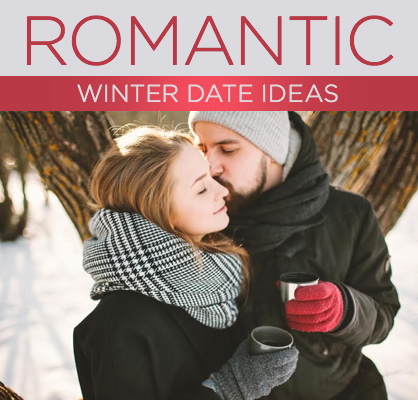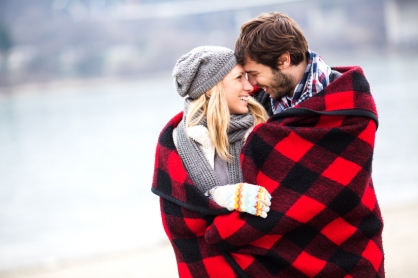 Bundle Up and Visit the Beach
Head to the beach for a walk along the shoreline. Sure, it's winter, but if you bundle up and wear your cutest scarf, you won't notice the cold. It's a great way to exercise while enjoying the outdoors on a sunny winter day.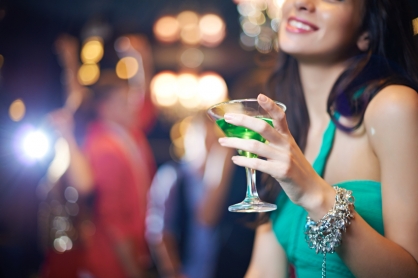 Meet for Cocktails at an Elegant Bar
Dress up in your sexiest cocktail dress and meet your sweetheart at an elegant bar for drinks after work. You'll get extra points if you pretend to be strangers meeting for the first time.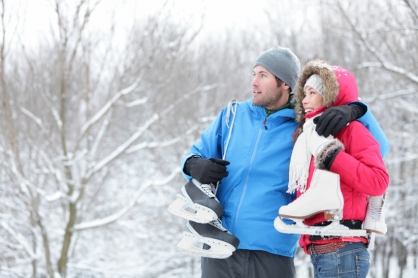 Ice Skating
Sure, it's something everyone has done at least once. Maybe. But ice skating and hot cocoa are the ultimate winter date duo. And you get to pick out a cute outfit, too. So, bundle up in your gear and head to an ice-skating rink. You'll have so much fun bonding and listening to the cheesy overhead music that no one will notice that you're not Olympic worthy.
Netflix it Up
Go ahead. Each one of you can pick out an obscure favorite film on Netflix, make some popcorn, cuddle up on the coach and get ready for your very own film festival.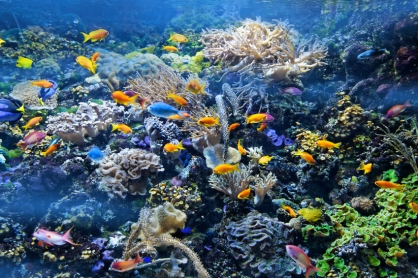 Aquarium Bound
Just because it's winter doesn't mean you can't enjoy one of your favorite summertime activities and visit the aquarium. If you don't have one in your city, head to the nearest one, and make a day of it.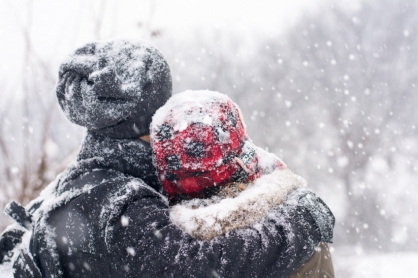 Go on a Snowy Hike
There's something awe-inspiring about a forest in the middle of winter. The absolute stillness of snow-covered trees, and the beauty of a random redbird perched on a bush. Visit a trail you know well, or explore somewhere new for an unexpected adventure. Don't forget the thermos of coffee or hot cocoa.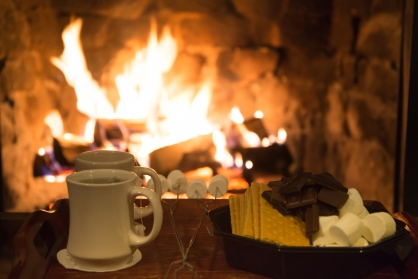 Fireplace S'mores
Take advantage of the winter weather and invite your date over for fireplace s'mores. Roast the marshmallows as you would outdoors, and assemble the graham crackers and chocolate bar. It's a sweet ending for a day outdoors or the start of a movie marathon.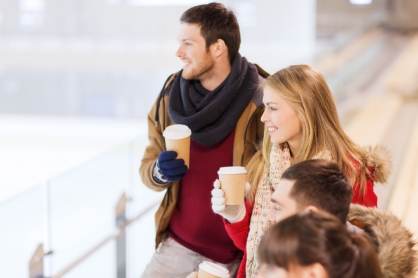 Hockey Game
It doesn't matter if you're a longtime hockey fan or brand new to the sport. It's a great game to watch because you get to watch guys duke it out over a tiny puck. And there are snacks. And beer.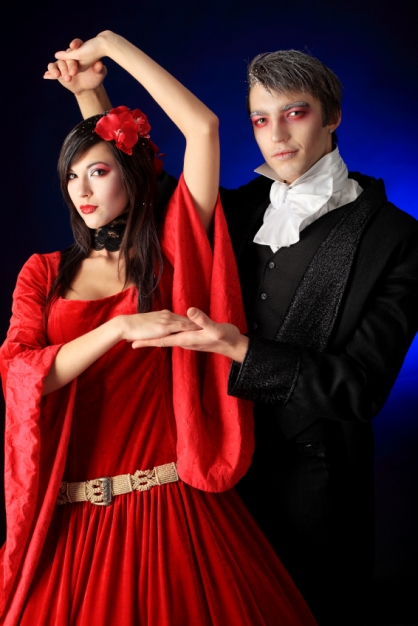 Visit a (Sorta) Wacky Restaurant or Club
When it's cold outside, it's easy to be tempted to order a pizza or Thai from the same joint as always. But mix things up and eat somewhere you've never been. Try that themed restaurant you always secretly wanted to visit, or that vampire-themed club and pretend to be part of the scene for a night. Sometimes it's fun to people watch at underground clubs.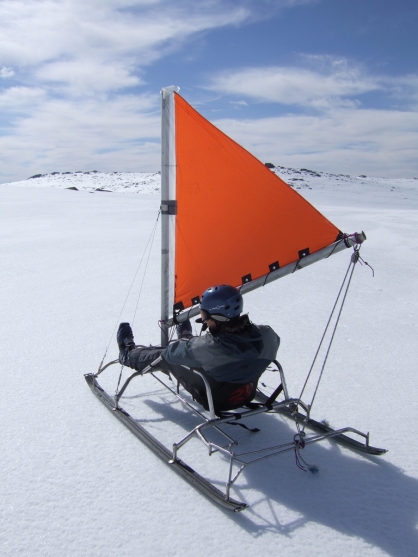 Be Adventurous with Kitesledding
Impress him with your adventurous side. Kiteboarding uses kite power to glide over the snow or ice. It's similar to water-based kiteboarding, but it's on snow. And colder.
Tagged in: dating, relationships, winter, date ideas,