Try It: 10 Easter Egg DIYs
Decorating Easter eggs are not just for kids anymore. Join in on the craft fun with these creative and artsy decorating ideas. You'll be wanting to join the kiddos with their arts and crafts this year.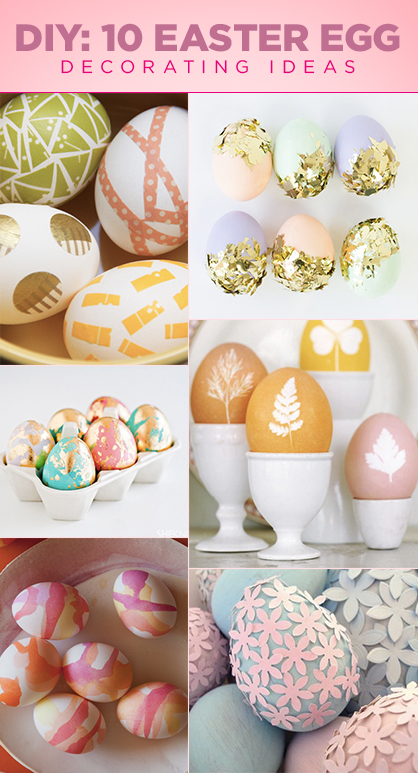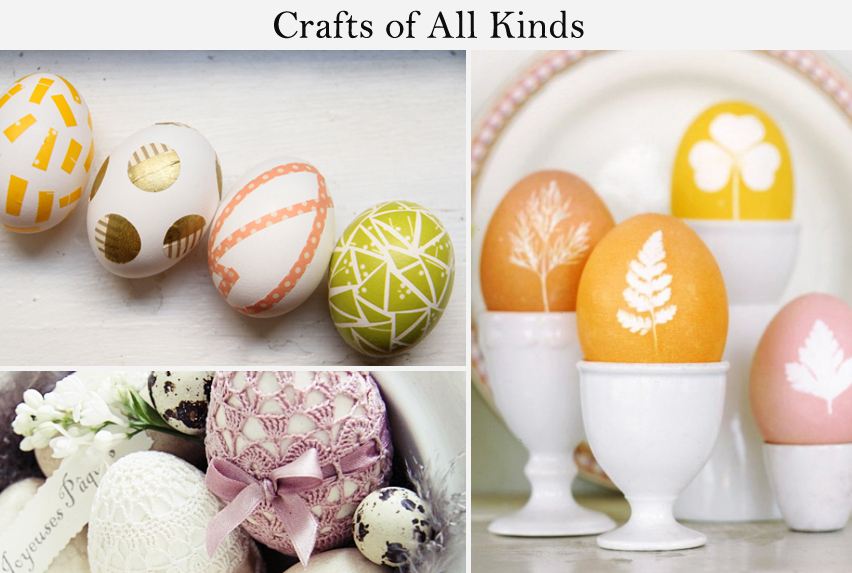 A creative and fun take on the Easter egg decorating game; these designs use washi tape instead of dye or paint. Find the tape online, or in any craft store, in any design you like and get creative with the design you wish to achieve. Easy to clean up and fun to do, this will be you next DIY project this spring.
Photo credit: Lovely Indeed
Celebrate spring with this botanical design. Inspired by mother nature, use small herb sprigs and leaves to create this festive design. After you've centered the leaf, dip the egg is in a color fit for spring.
Photo credit: Martha Stewart
Head to the craft store to pick up some crochet and ribbons needed to make this fun and adorable eggs. Use some pastel hues for the holiday and use these eggs as a cute centerpiece for your Easter day festivities.
Photo credit: Belle Blanc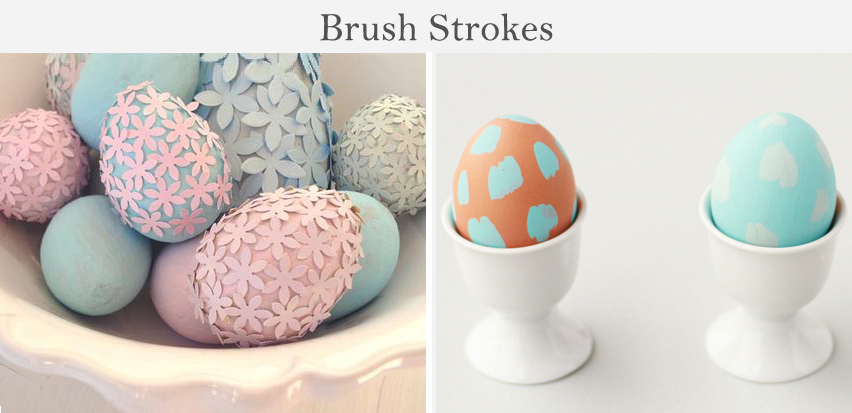 Girly girls will love the design of this egg. Using paint in lavender and periwinkle, take a paper mache egg and use paper flowers to create the look. Head to the craft store for pre-made paper flowers and create this feminine design.
Photo credit: Such Pretty Things
Get crafty with this pastel egg design. Pastel has long been the color hue for Easter and these cutesy designs will have you wanting to decorate the whole house with the eggs. Choose any pastel colors you like and get to decorating.
Photo credit: Paper & Stitch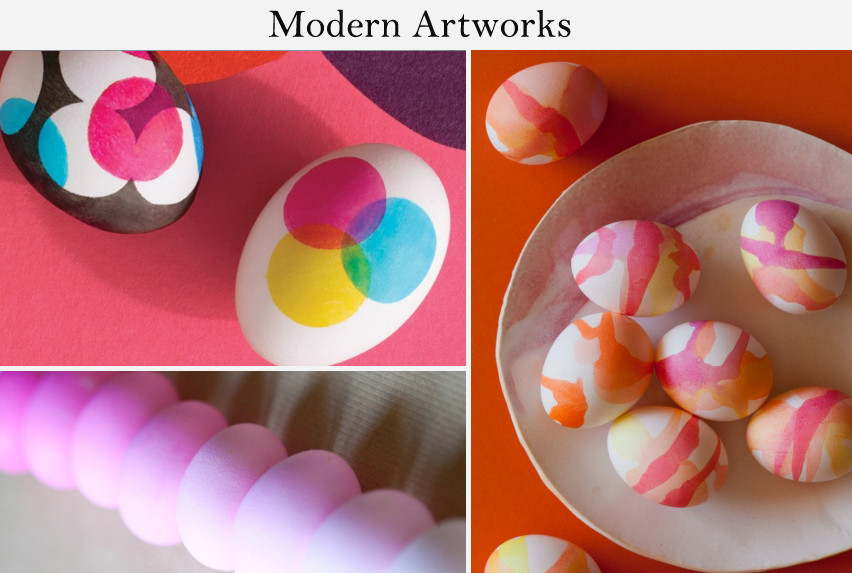 Get inspired with the CMYK print and decorate your eggs this year with the overlapping dot design. The print is quite easy to achieve; all that's needed is food coloring, vinyl sheets and circle stickers. The design is both stylish and easy to create.
Photo credit: Martha Stewart
Impress both kids and adults with this watercolor design. This artsy design may look difficult, but it is much easier than you would think. Use colors in pastel hues and create a watercolor effect with the ease of a spoon and going from a lighter color to a darker one.
Photo credit: Spoon Fork Bacon
Ombre has been everywhere from fashion to beauty and now it's having its moment with arts and crafts. Whatever your favorite color maybe find the dye in that color and get to crafting withthis ombre design. Create the ombre look by leaving the eggs in the color for varying amounts of time, the results should give you a fantastic ombre effect.
Photo credit: Sugar & Charm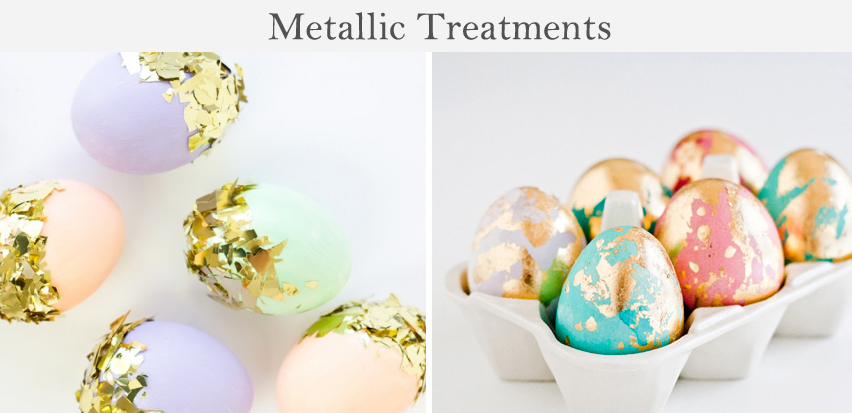 Nothing says a party quite like confetti eggs. Try out this fun design by grabbing some gold confetti, or whatever color suits you, and pastel colored paint. We like the way the gold looks combined with lavender and mint.
Photo credit: Studio DIY
Your eggs are about to get a little high fashion with this cracked metallic appearance. Take the usual steps of dying the egg, but take it up a notch by covering it with a metallic gold leaf. Cover the egg with glue, and cover with gold leaf, have fun creating a random pattern over the egg.
Read more DIY.
Photo credit: She Knows